Brand Links
Summary of Backup and network power Battery Range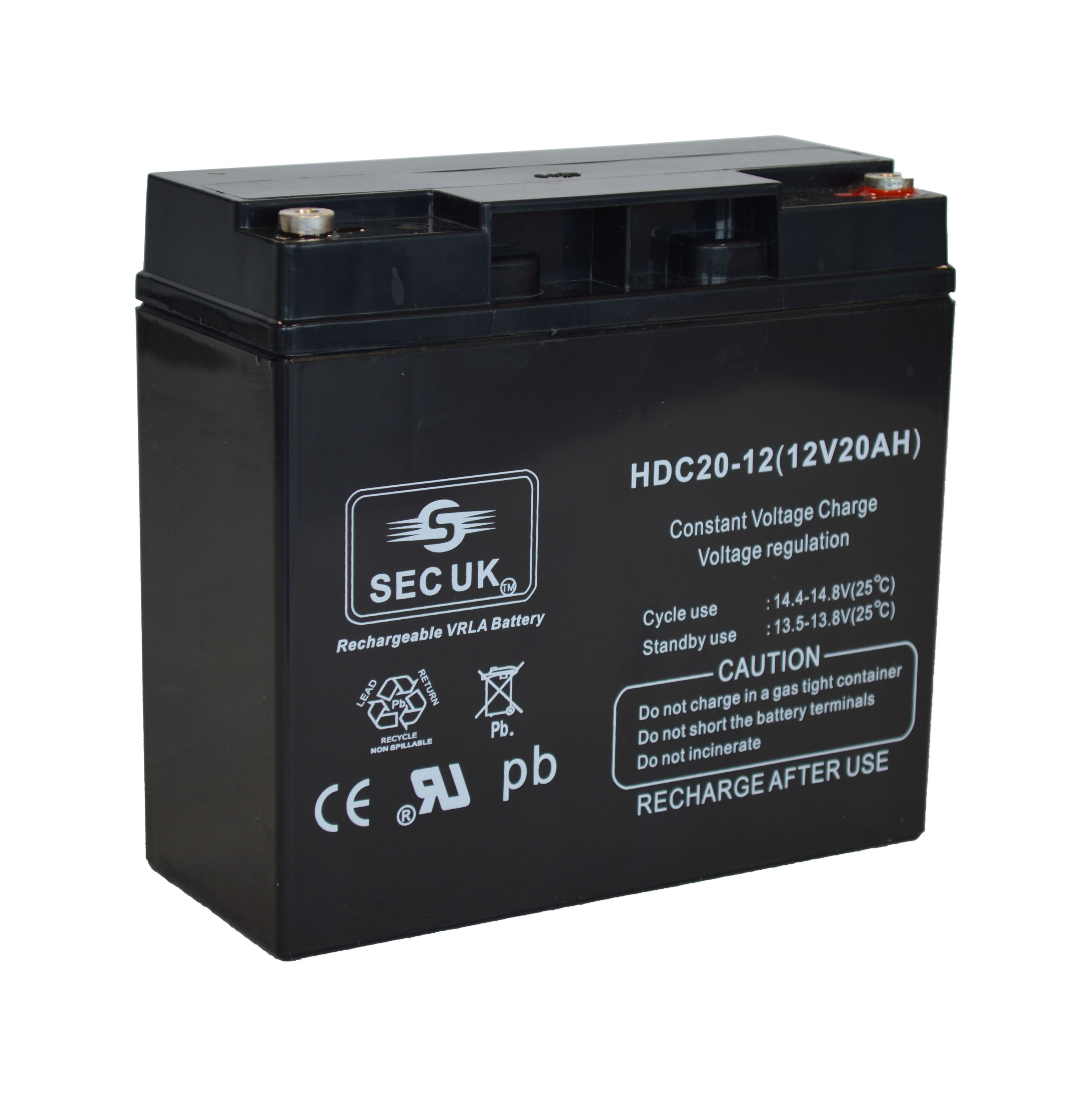 SEC UK HDC - High Deep Cycle/High Cyclic AGM Series
Our HDC series are AGM batteries that have been designed for cyclic applications, whilst maintaining all the added advantages of starved electrolyte" technology; fast charging, very low gassing, wide temperature range, , high capacity per mono bloc, can be operated in any orientation and is offering a design Life of up to 10 years at 20°C.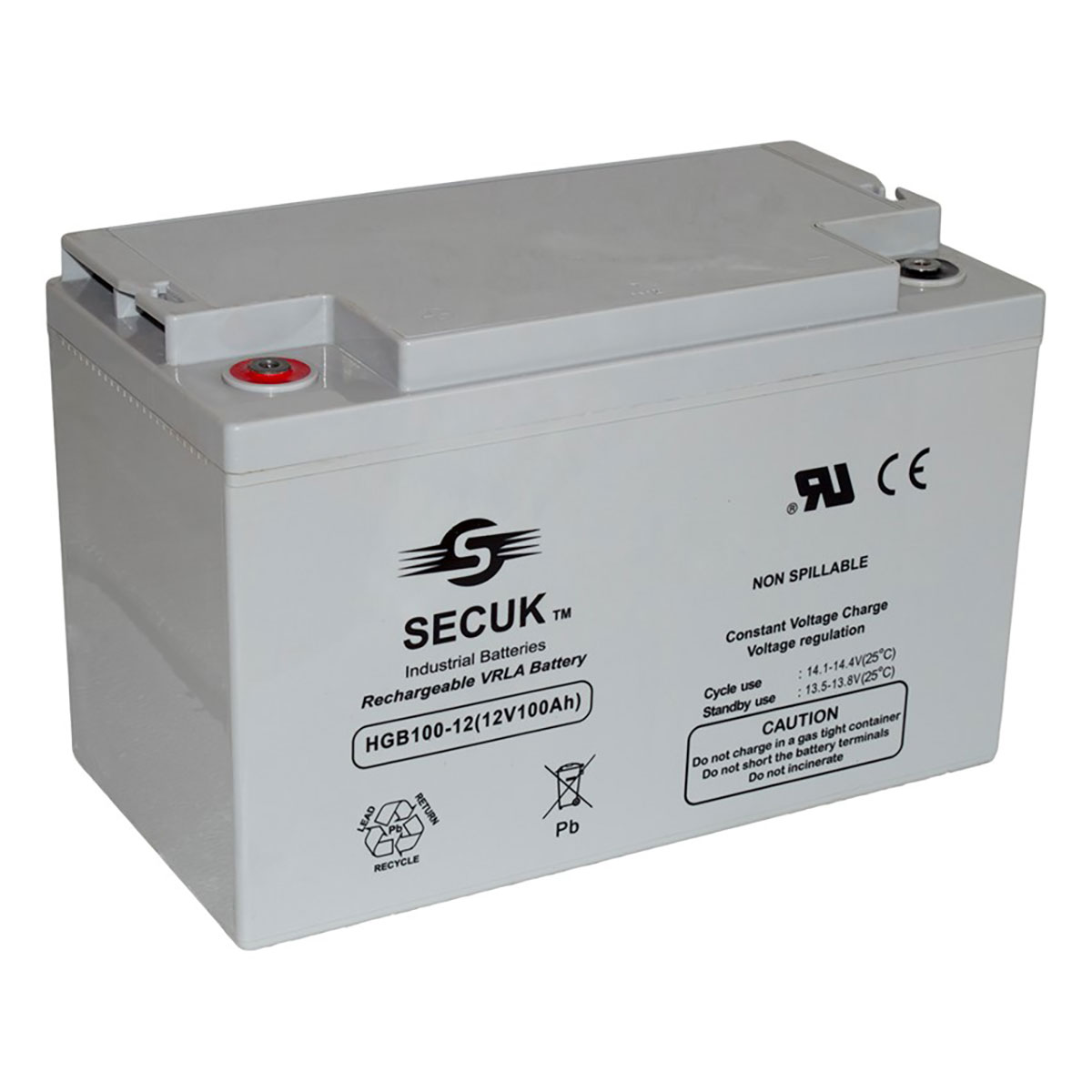 SEC UK - HGB - Deep Discharge/High Rate GEL Series
The SEC UK HGB Pure Gel Battery has design features such as true thixotropic gelled electrolyte to improve cycling capability, offering deep discharge operations, high number of cycles, up to 30 days discharge protection and can be used in any position with a wide temperature range. With a design life up to 10 Years the HGB Battery is of robust construction where the electrolyte is suspended within a Silicon Gel, this holds the lead plates firm under any shock and vibration conditions. The HGB Gel battery incorporates valve regulation technology giving high cyclic capability, deep discharge characteristics and deep discharge protection, therefore these Gel batteries are highly suited for cyclic applications, critical energy and high discharge applications. SECUK Gel batteries best operate between temperatures of -30°C to +45°C.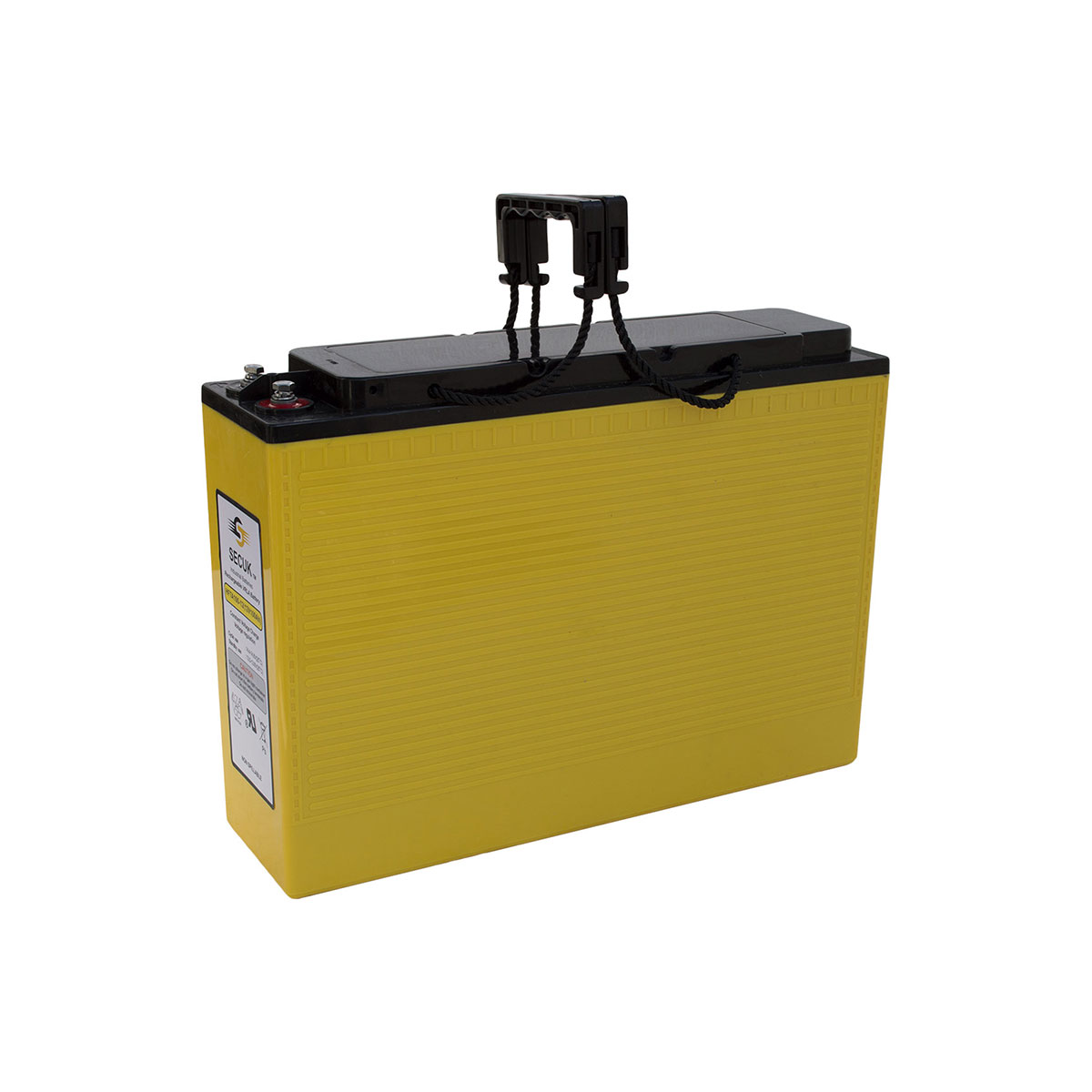 SEC UK - HFTA - Front Terminal AGM Series
The Front Terminal HFTA Series are AGM technology batteries with a terminal configuration designed for racks and cabinets. Robust copper terminals located at the front of the battery providing high conductivity, easy installation and low maintenance. Thick pasted plates with high quality High Tin Calcium alloy grids provide long operation life, up to 12 Design Life, high rate discharge and fast recharge. Battery sizes are 12 volt ranging from 55 to 200 Ah and can be supplied in either ABS or Flame Retardant casing (V-0 casing upon request). Main application for this series includes Security, Telecommunications and Control Systems. These batteries operate between temperatures of -30°C to +45°C.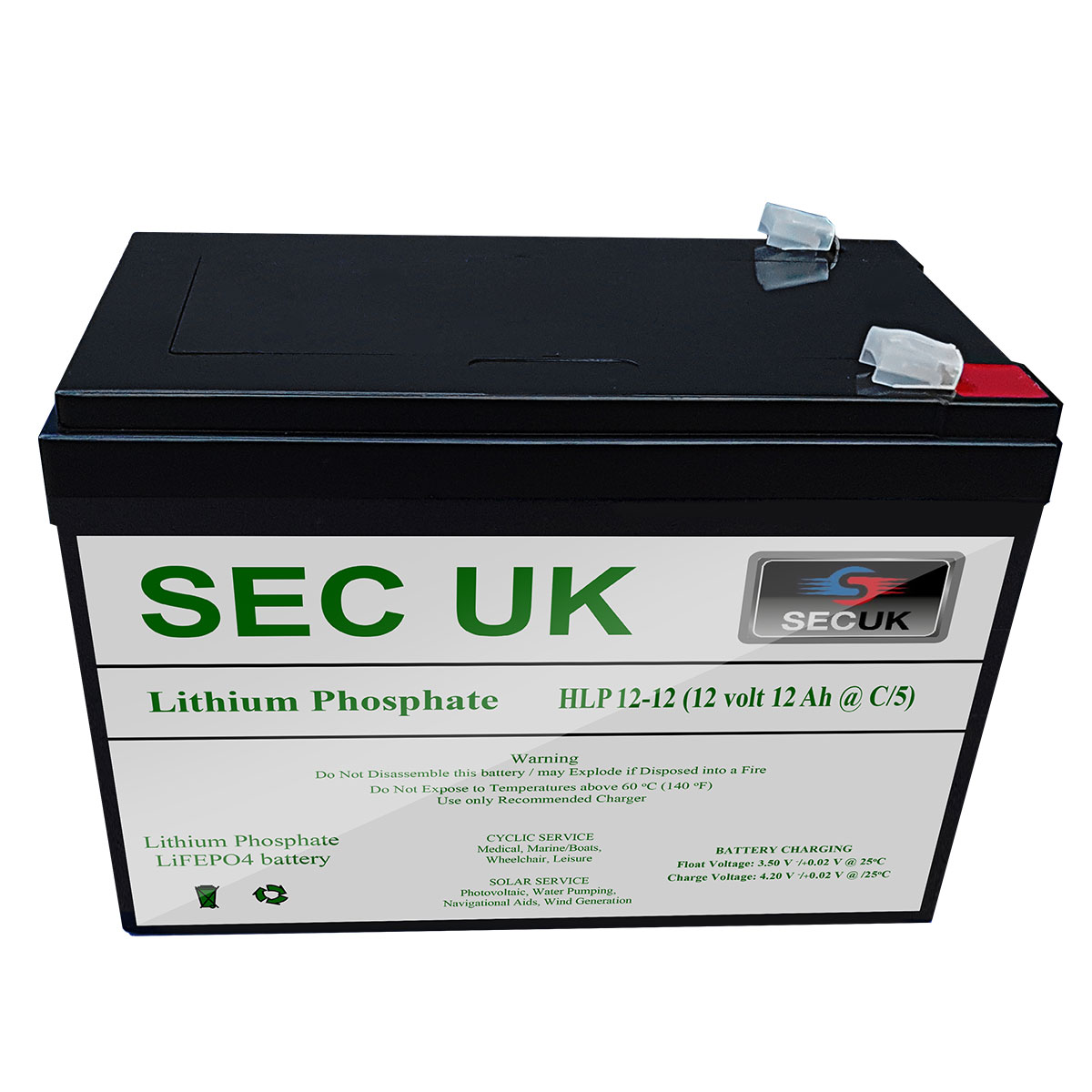 SEC UK - HLiPH - Lithium Battery Series
Lithium Phosphate Rechargeable batteries have characteristics that offer fast recharging, light weight mono blocs and battery solutions, wide operating temperature range, excellent cycling performance (up to 3000 cycles), low internal resistance, give high efficiency and a flat terminal voltage, therefore 100 % of the battery's capacity can be accessed. Our LiFEPO4 HLPH battery can be fully charged under a wide temperature range, to the 100 % point in a matter of a couple of hours using the correct charger or Solar System. SEC UK can design bespoke battery pack solutions or standard mono bloc batteries to suit all specifications, whatever the voltages and capacity requirements are. Applications include off-grid solar and/or wind, Leisure Market; where fast recharge time is important. The LiFEPO4 has an initial high cost compared to traditional battery types, but compensated by longer service life, superior reliability and excellent efficiency.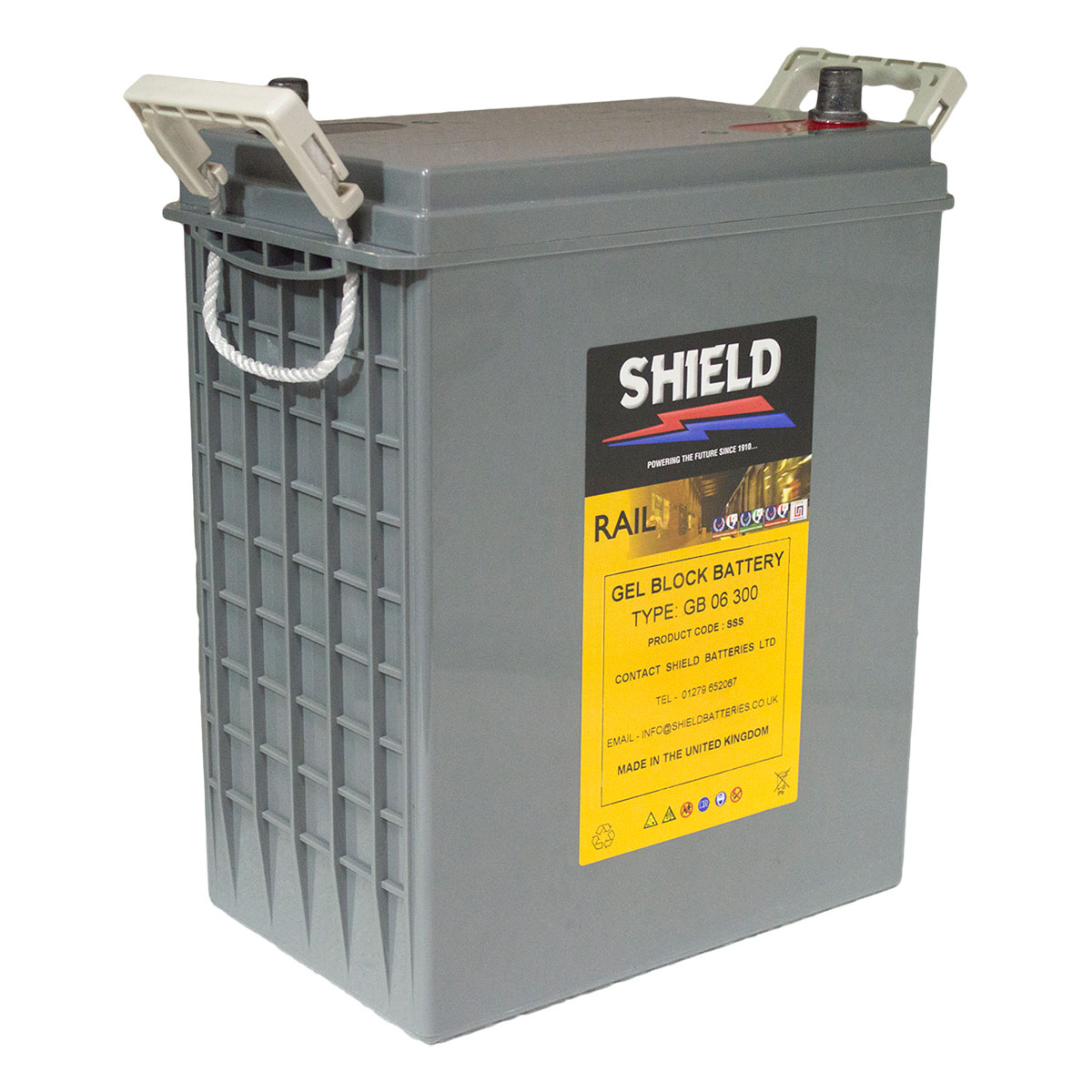 Shield Gel Batteries
The Shield Gel battery offers reliable cold cranking (starting power) and maximum power supply with a superior cycling performance. The robust construction ensures the battery will continue to work through the most extreme conditions with a high resistance to vibration. The battery is exceptionally clean and safe to handle, with the battery acid fixed using Gel making the battery completely leak proof, allowing the battery to be put on its side. The Gel battery incorporates gas recombination technology, ensuring neither gas nor acid vapours are able to escape, making it completely maintenance free. The slow self-discharge rate of the battery plus its capability of recovery after deep discharge makes it ideally suited for seasonal or infrequent use.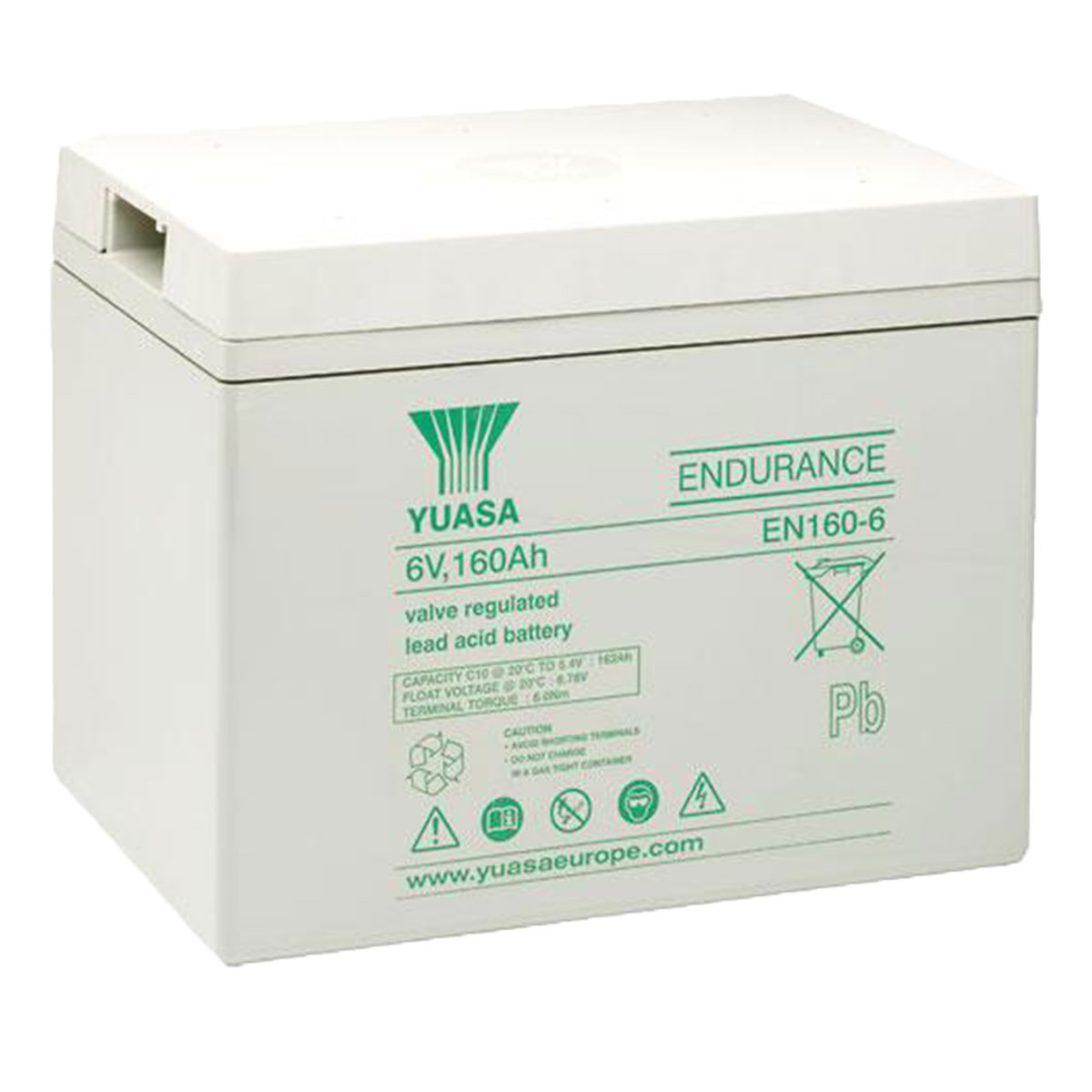 Yuasa Industrial
We sell a vast range of Yuasa industrial batteries, please contact us for more information.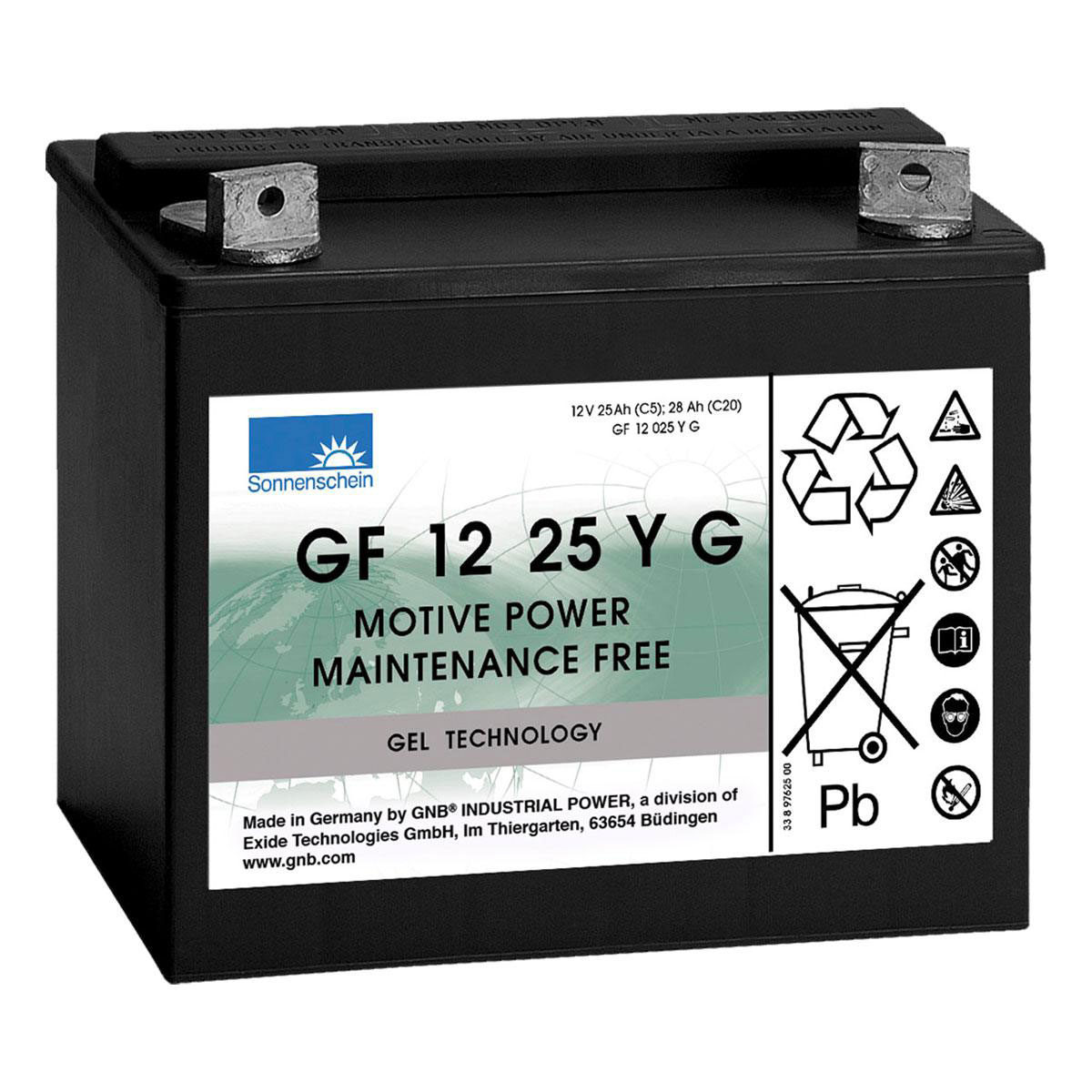 Sonnenschein dryfit battery range
The batteries in the Sonnenschein dryfit range are compact, versatile and can be used in a wide variety of applications. Dryfit technology consists of closed-system batteries in which the electrolyte is fixed in a gel. This means that no maintenance whatsoever is required throughout the entire service life of the battery. The special advantage of the Sonnenschein dryfit battery lies in the batteries' suitability for extreme operating conditions and the highest demands on reliability.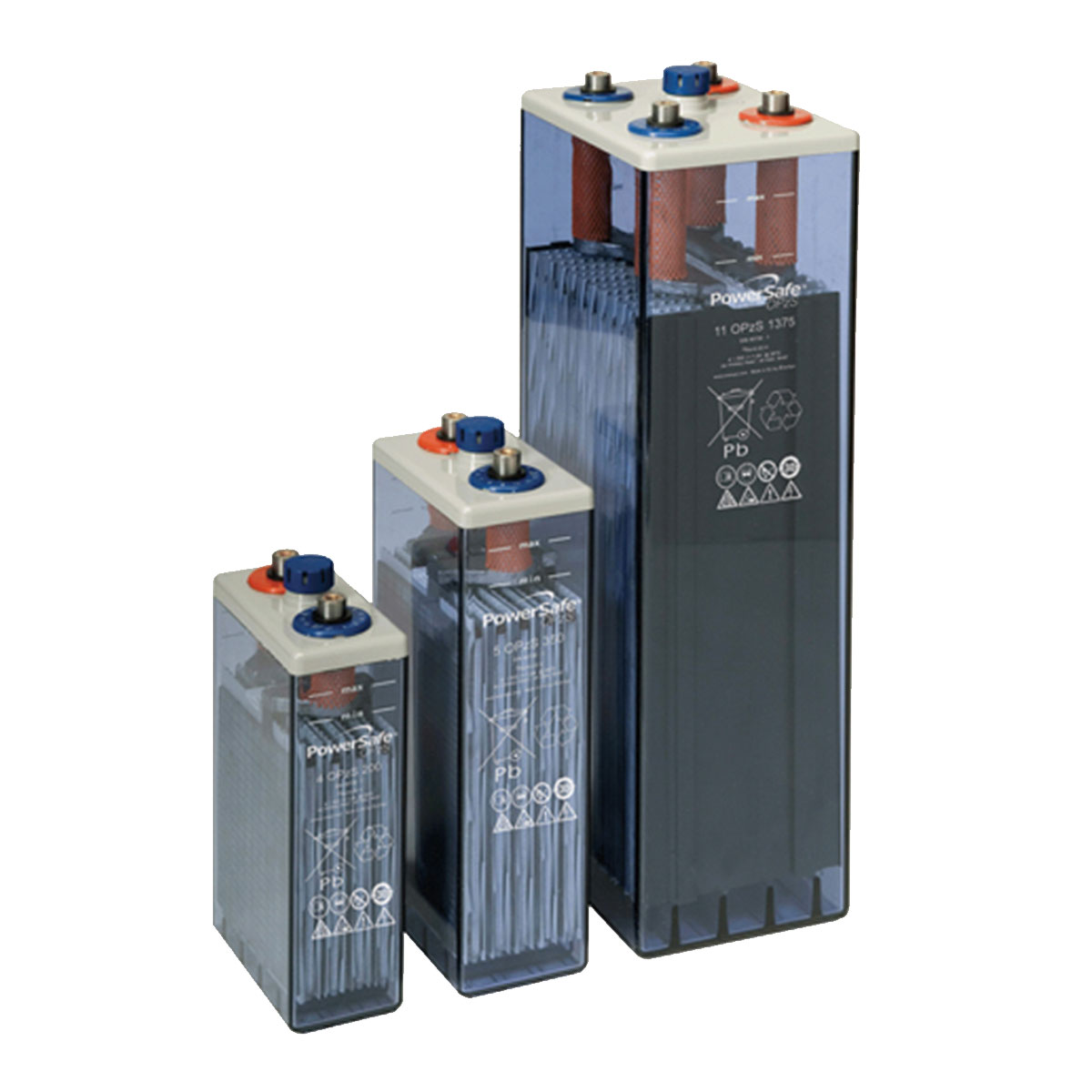 EnerSys PowerSafe® OPzS batteries
The EnerSys® range of PowerSafe® OPzS batteries has been designed for use in all standby power applications that demand the highest levels of reliability and security. PowerSafe OPzS cells benefit from an optimised plate design that results in increased capacity compared to the requirements of the internationally recognised DIN standard. In addition, the flooded tubular plate technology offers excellent cycling performance together with a proven long life under float voltage conditions, for a truly flexible solution. The specification of the PowerSafe OPzS cells make it ideal for a wide range of applications such as telecommunications, power generation and distribution, railway, airport and seaport signalling, computing, emergency lighting, automation and measuring systems.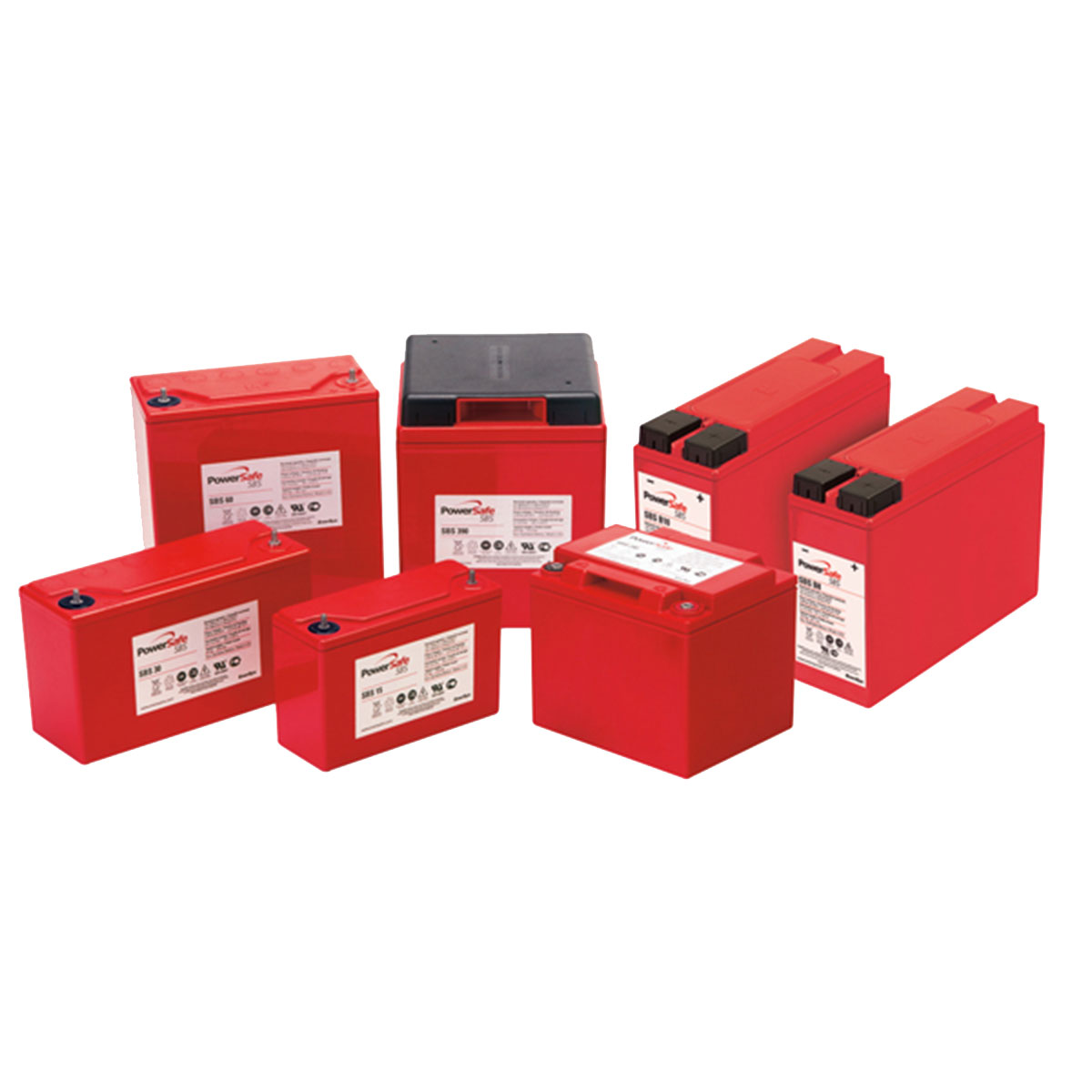 EnerSys PowerSafe® SBS batteries
The EnerSys® range of PowerSafe® SBS batteries continues to offer unrivalled choice and performance in compact and energy dense configurations. PowerSafe SBS batteries are manufactured to the highest international standards and are ideal for reliable use in all wireless and fixed-line communication applications. PowerSafe SBS batteries are also widely used in cable TV, emergency lighting, power generation and offshore applications.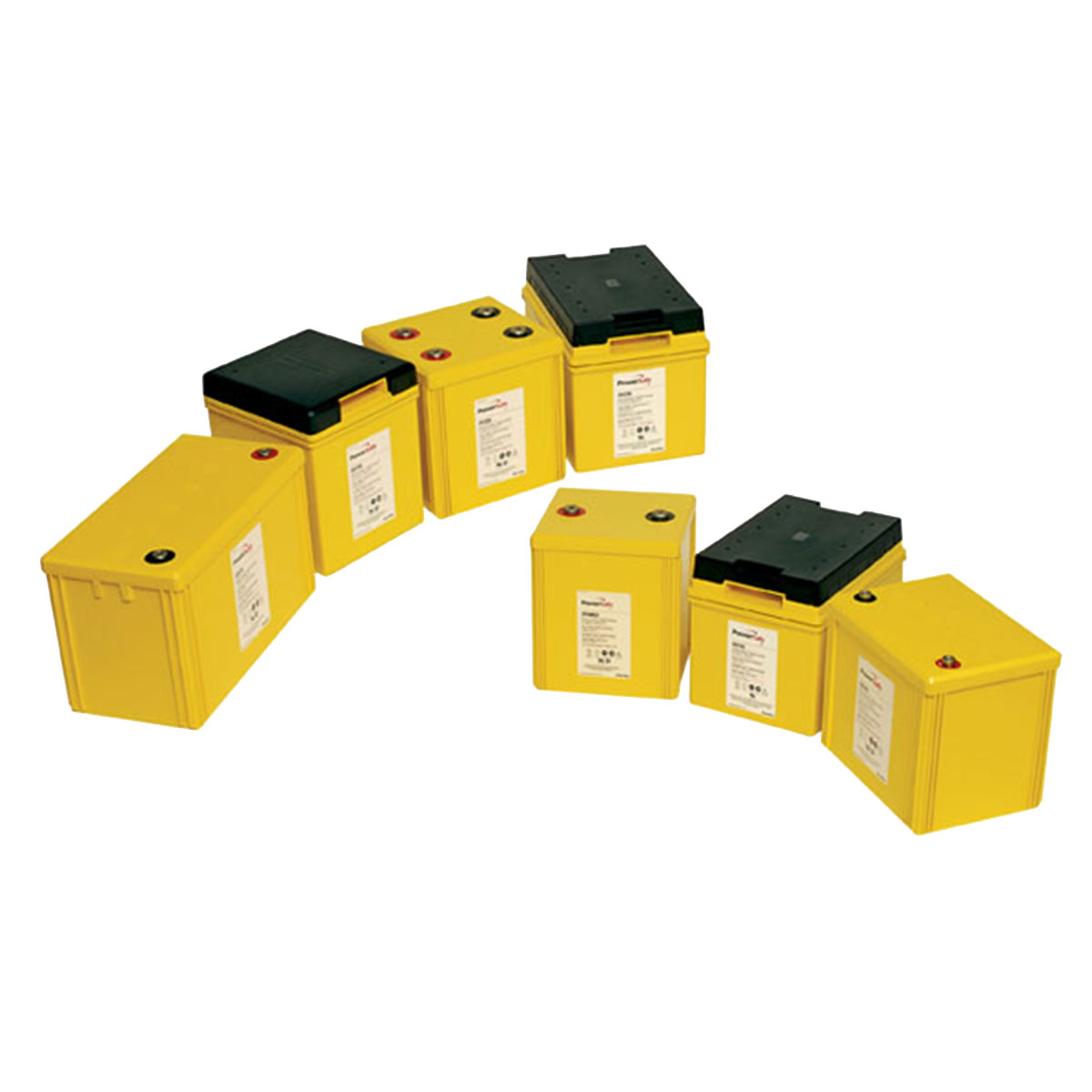 PowerSafe V Batteries
The EnerSys range of PowerSafe V batteries has been designed specifically for use in applications that demand the highest levels of security and reliability. With proven compliance to the most rigorous international standards, PowerSafe V batteries are recognised worldwide as a premium solution for Telecom applications. The reputation of PowerSafe V batteries for long service life, together with excellent high rate performance, also makes it the number one choice for high integrity, high specification UPS systems. PowerSafe V cells and monoblocs deliver superior performance whilst occupying less space than conventional standby power batteries. The use of V-0 rated, flame retardant, ABS plastic for the thick wall containers and lids offers high mechanical strength with excellent safety features.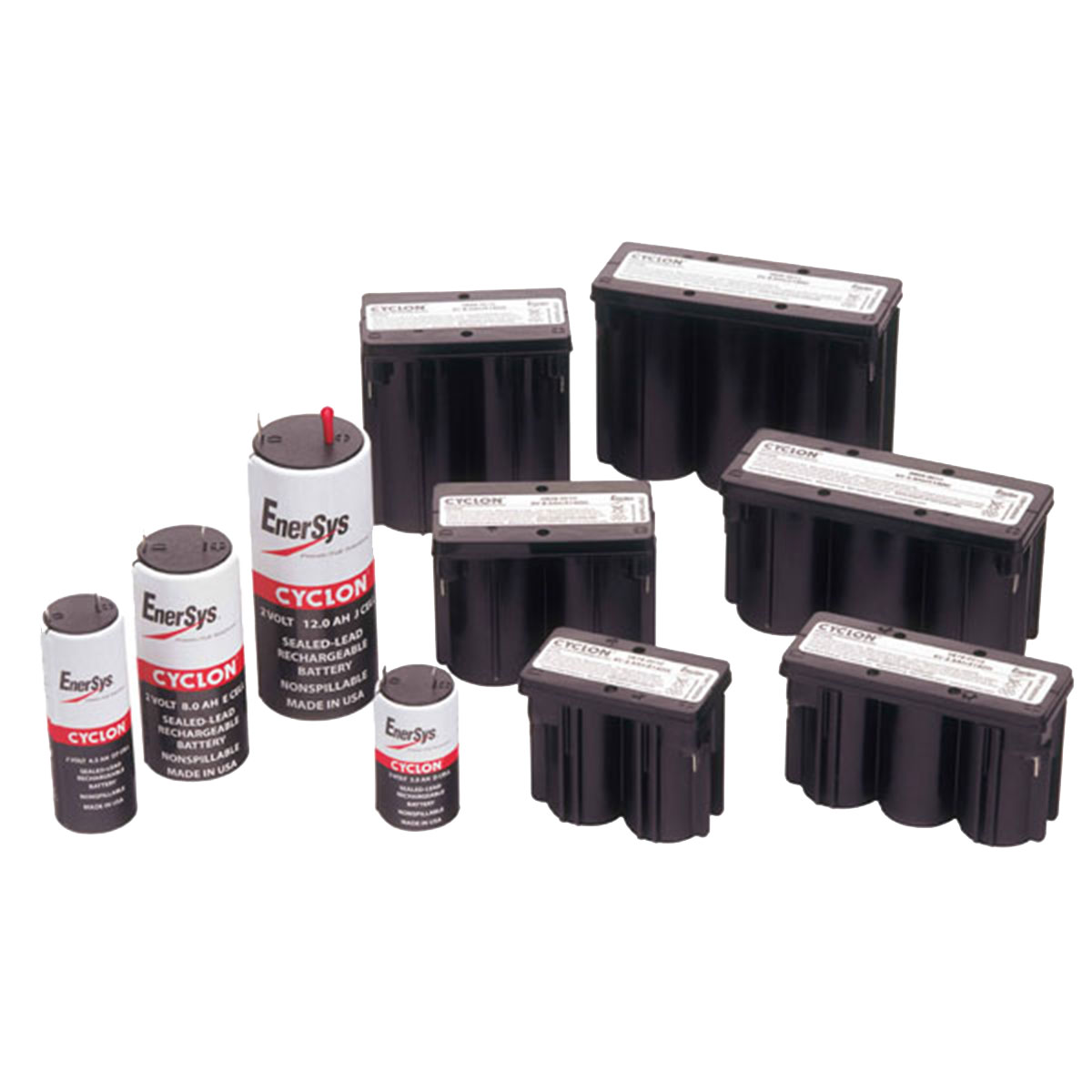 EnerSys CYCLON® Batteries
The building blocs providing optimum reliability for customised and specialist battery applications. They have wide temperature operating range (-65°C to +80°C), extremely low self-discharge rate providing up to 2 years shelf-life, pure lead design offers highest recharge efficiency, very high cycle life delivers up to 300 cycles (100% Depth of Discharge), greatest high-rate power density, per unit weight, up to 10-year design life at 25°C (C5 rate, to 80% of rated capacity) are are proven in-the-field technology and UL recognised components.