Why Shield?
Shield Batteries manufacture battery systems and solutions for a wide range of rail passenger and freight vehicles, including diesel starter and carriage lighting; exceeding OEM and aftermarket expectations.
All Shield Rail Batteries are manufactured in the UK using traditional methods and top quality components. A fourth generation family business, with the flexibility required to respond to the ever-changing needs of the modern rail industry. All battery sets supplied with secondary boxes, connectors, links and covers.
Rail Brochures to Download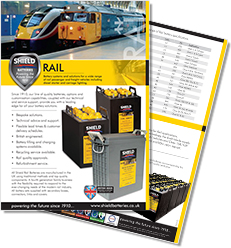 Summary of Rail Range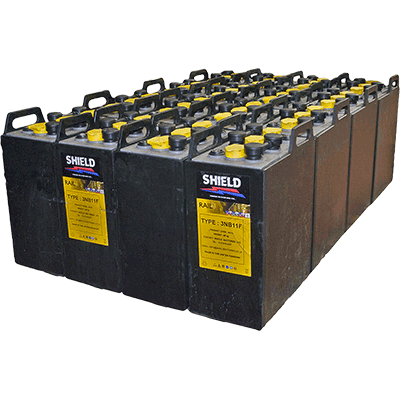 Shield Batteries Testing and Refurbishment Programme
Based on the success of a continuing rail refurbishment programme with the major rail companies Shield Batteries are now expanding this service to other customers as required. All refurbishment work is carried out to comply with our ISO 9001 quality certification and to BRís Lead acid battery maintenance specification TE/TP0257.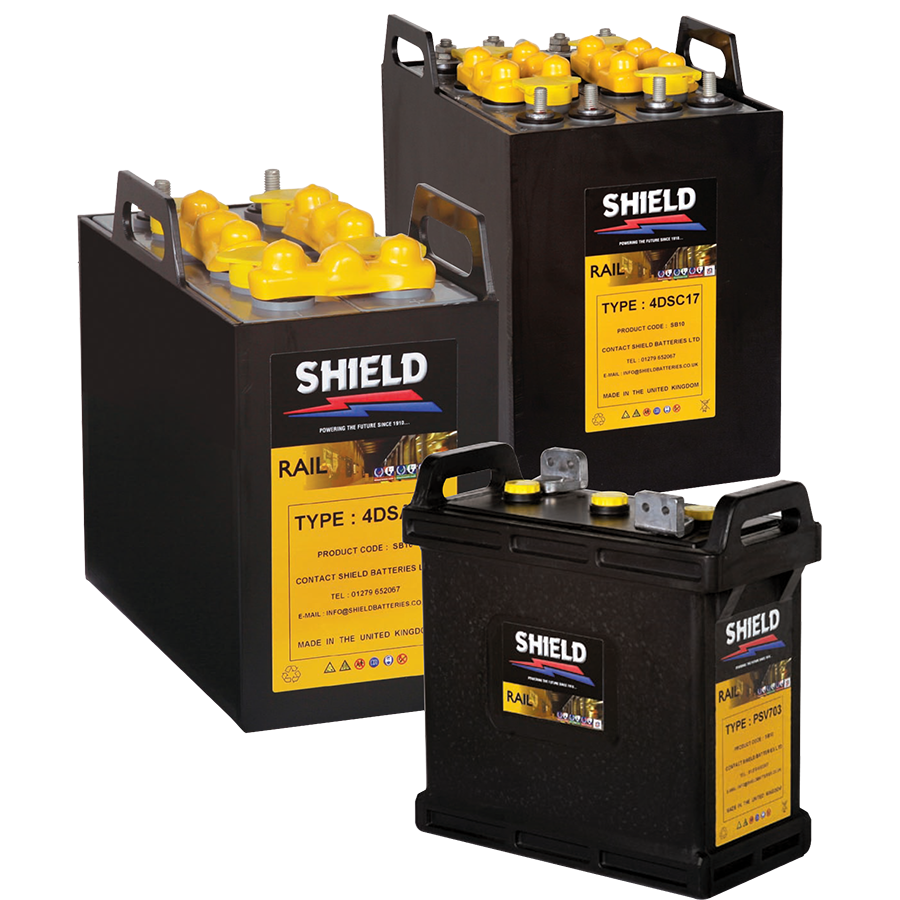 Rail Battery Construction
Bespoke solutions.
Technical advice and support.
Flexible lead times & customer delivery schedules.
British engineered.
Battery filling and charging systems available.
Recycling service available.
Rail quality approvals.
Refurbishment service.