About EnerSys
EnerSys is a global leader in stored energy solutions for industrial applications.
Summary of EnerSys Battery Range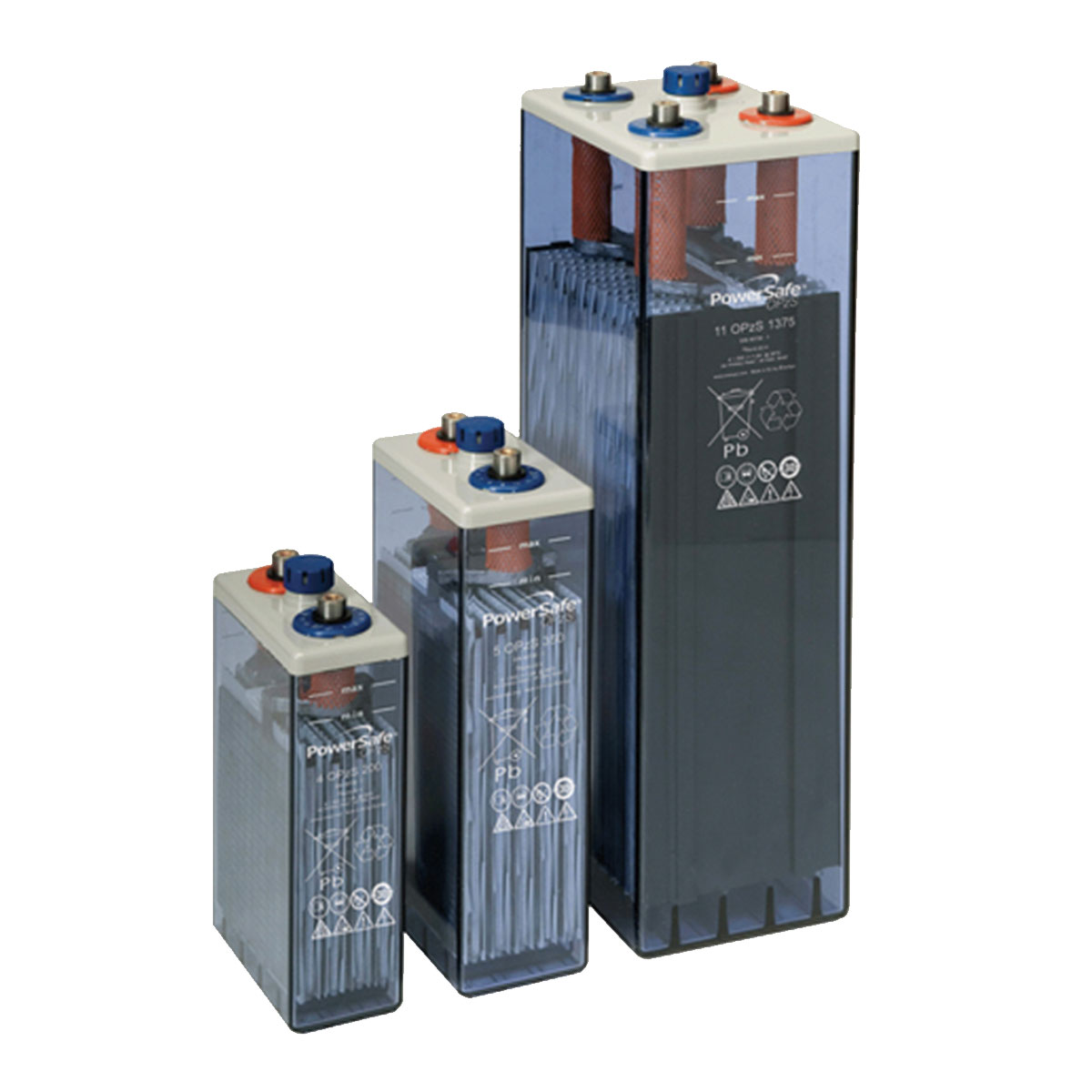 EnerSys PowerSafe® OPzS batteries
The EnerSys® range of PowerSafe® OPzS batteries has been designed for use in all standby power applications that demand the highest levels of reliability and security. PowerSafe OPzS cells benefit from an optimised plate design that results in increased capacity compared to the requirements of the internationally recognised DIN standard. In addition, the flooded tubular plate technology offers excellent cycling performance together with a proven long life under float voltage conditions, for a truly flexible solution. The specification of the PowerSafe OPzS cells make it ideal for a wide range of applications such as telecommunications, power generation and distribution, railway, airport and seaport signalling, computing, emergency lighting, automation and measuring systems.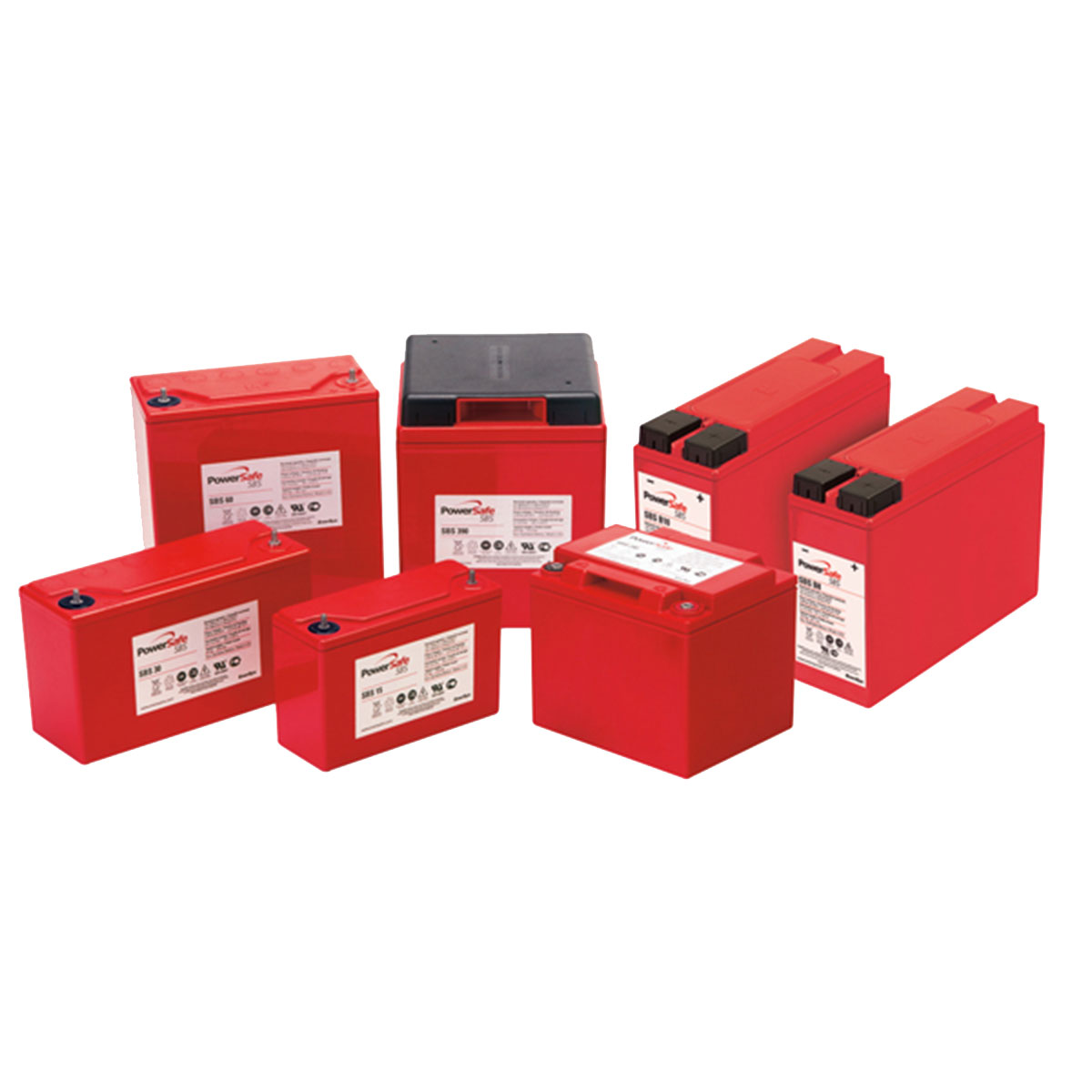 EnerSys PowerSafe® SBS batteries
The EnerSys® range of PowerSafe® SBS batteries continues to offer unrivalled choice and performance in compact and energy dense configurations. PowerSafe SBS batteries are manufactured to the highest international standards and are ideal for reliable use in all wireless and fixed-line communication applications. PowerSafe SBS batteries are also widely used in cable TV, emergency lighting, power generation and offshore applications.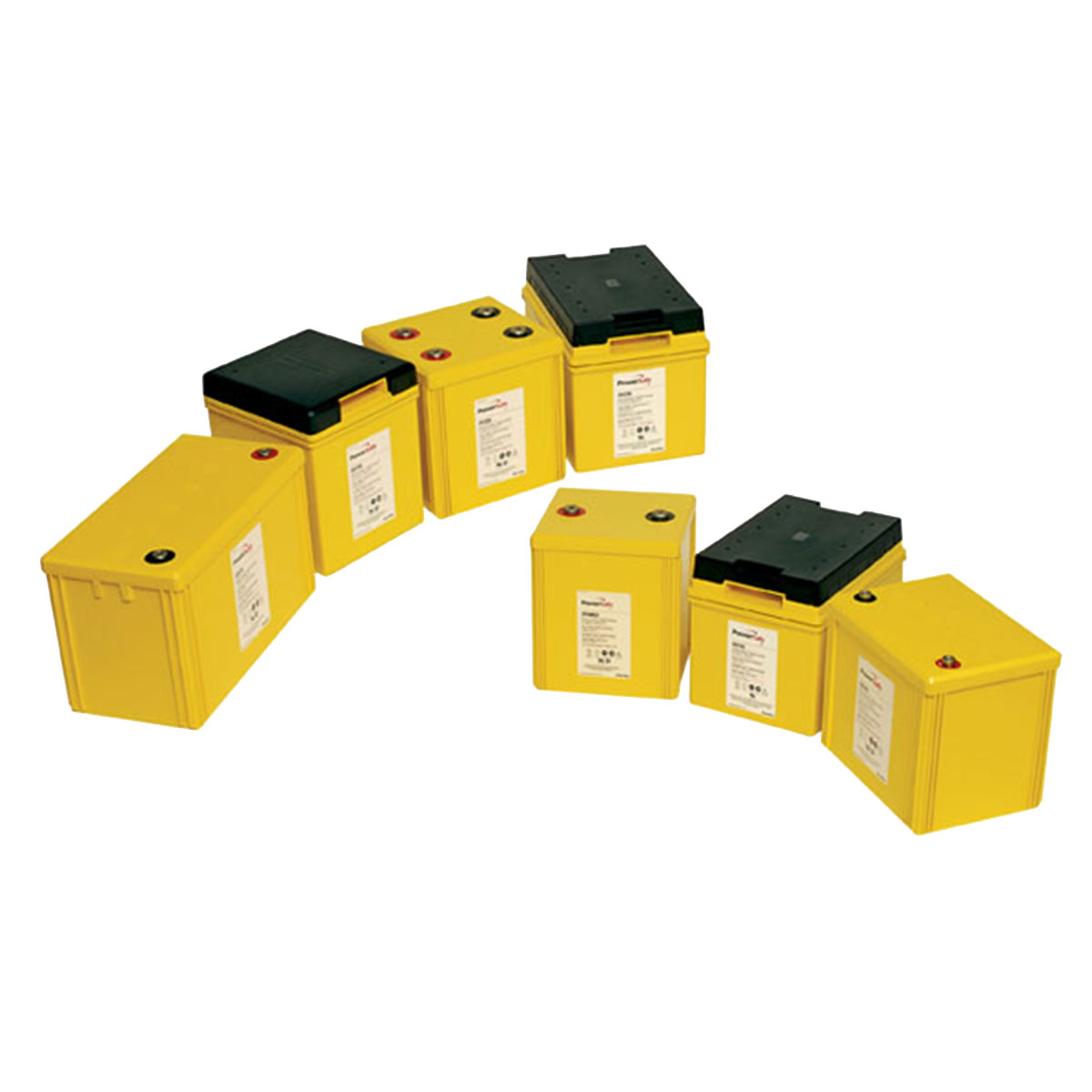 PowerSafe V Batteries
The EnerSys range of PowerSafe V batteries has been designed specifically for use in applications that demand the highest levels of security and reliability. With proven compliance to the most rigorous international standards, PowerSafe V batteries are recognised worldwide as a premium solution for Telecom applications. The reputation of PowerSafe V batteries for long service life, together with excellent high rate performance, also makes it the number one choice for high integrity, high specification UPS systems. PowerSafe V cells and monoblocs deliver superior performance whilst occupying less space than conventional standby power batteries. The use of V-0 rated, flame retardant, ABS plastic for the thick wall containers and lids offers high mechanical strength with excellent safety features.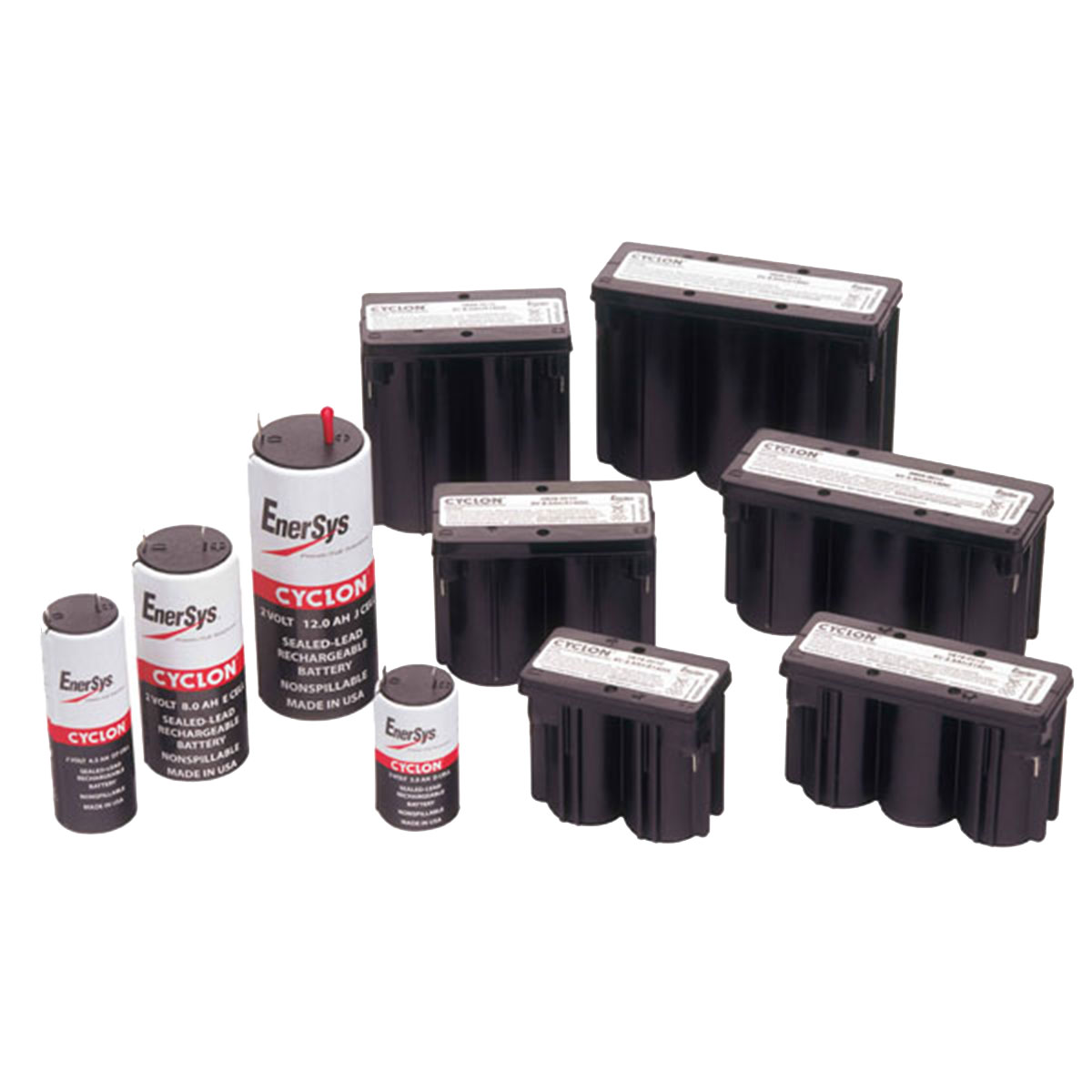 EnerSys CYCLON® Batteries
The building blocs providing optimum reliability for customised and specialist battery applications. They have wide temperature operating range (-65°C to +80°C), extremely low self-discharge rate providing up to 2 years shelf-life, pure lead design offers highest recharge efficiency, very high cycle life delivers up to 300 cycles (100% Depth of Discharge), greatest high-rate power density, per unit weight, up to 10-year design life at 25°C (C5 rate, to 80% of rated capacity) are are proven in-the-field technology and UL recognised components.