Mobility batteries at Shield Batteries
How much power you will need will depend on your particular appliance. Most mobility scooters and electric wheelchairs run from a 24 volt supply given by two 12 volt batteries. Our mobility batteries are all 6 or 12 volt. Mobility batteries vary a great deal in terms of power, size and weight because the range of appliances is so varied. Our products come from the world's leading battery manufacturers, including Sterling, Shield, Yuasa and others and provide our customers with the very latest in battery technology and innovation. All our mobility batteries boast quality, dependability and reliability as standard, and provide an extensive service and shelf life.
Brand Links
Summary of Mobility Battery Range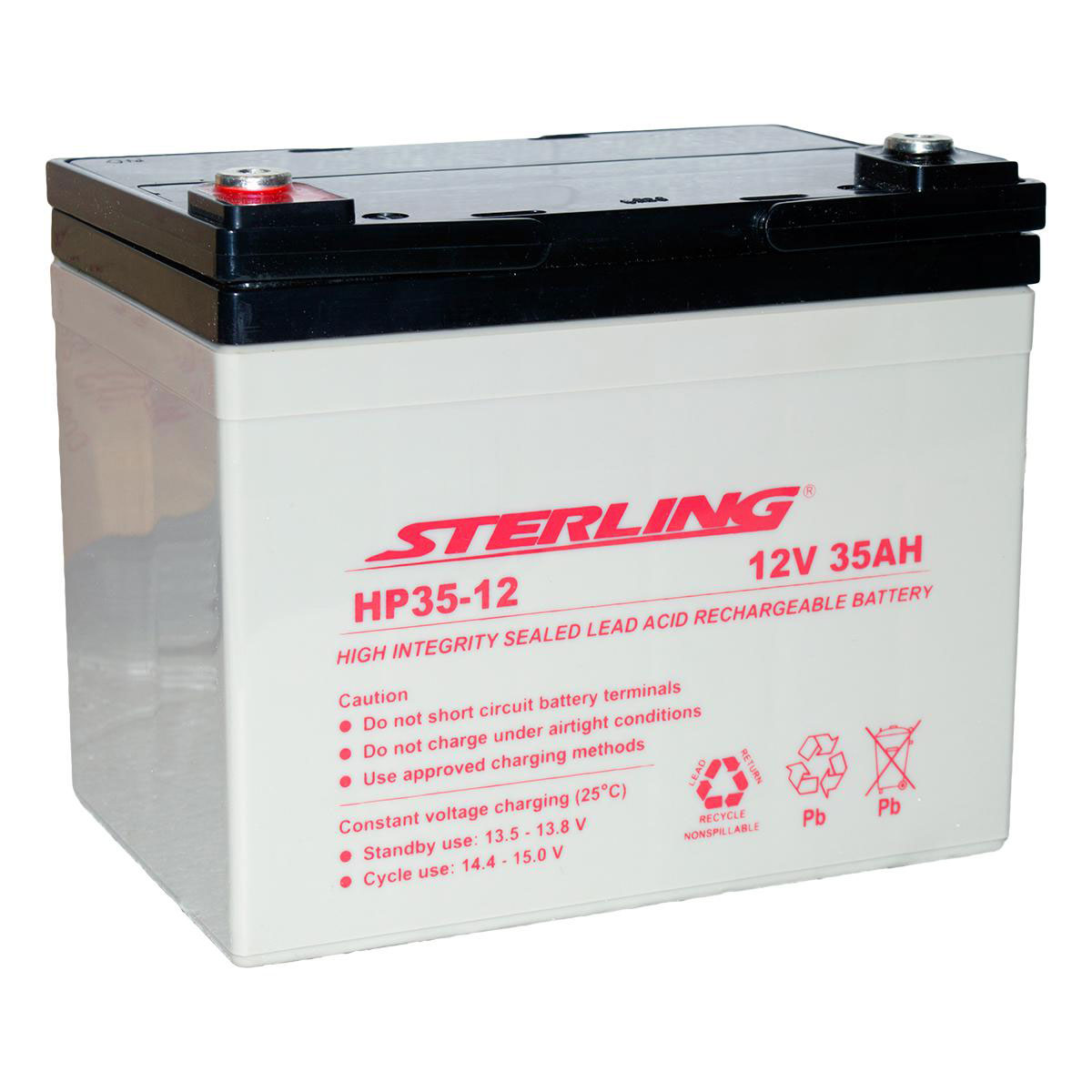 Sterling Series
The Sterling H, HP and HPX Series are the perfect replacements for many applications including: stand-by power, emergency lighting, phone systems as well as many others. These series utilise Sterling's unique electrolyte suspension system incorporating a microfiber glass mat to retain the maximum amount of electrolyte in the cells. The electrolyte is retained in the separator material and there is no free electrolyte to escape from the cells. The design of this series battery incorporates the very latest oxygen recombination technology to effectively control the generation of gas during normal use. Sterling's unique construction and sealing technique ensures no electrolyte leakage from case or terminals. The batteries are equipped with a simple, safe low pressure venting system which releases gas and automatically reseals should there be a build up of gas within the battery due to severe overcharge.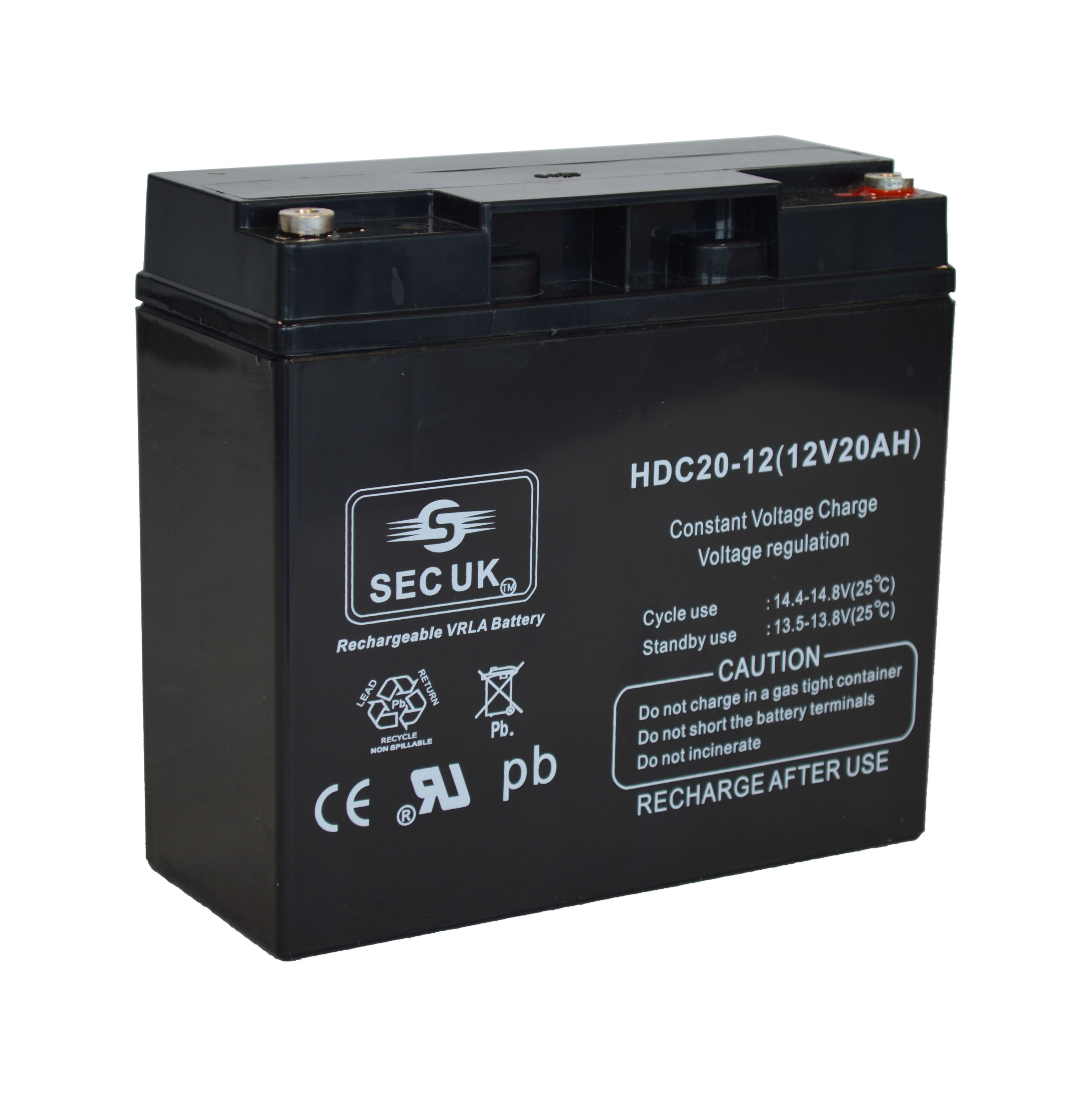 SEC UK HDC - High Deep Cycle/High Cyclic AGM Series
Our HDC series are AGM batteries that have been designed for cyclic applications, whilst maintaining all the added advantages of starved electrolyte" technology; fast charging, very low gassing, wide temperature range, , high capacity per mono bloc, can be operated in any orientation and is offering a design Life of up to 10 years at 20°C.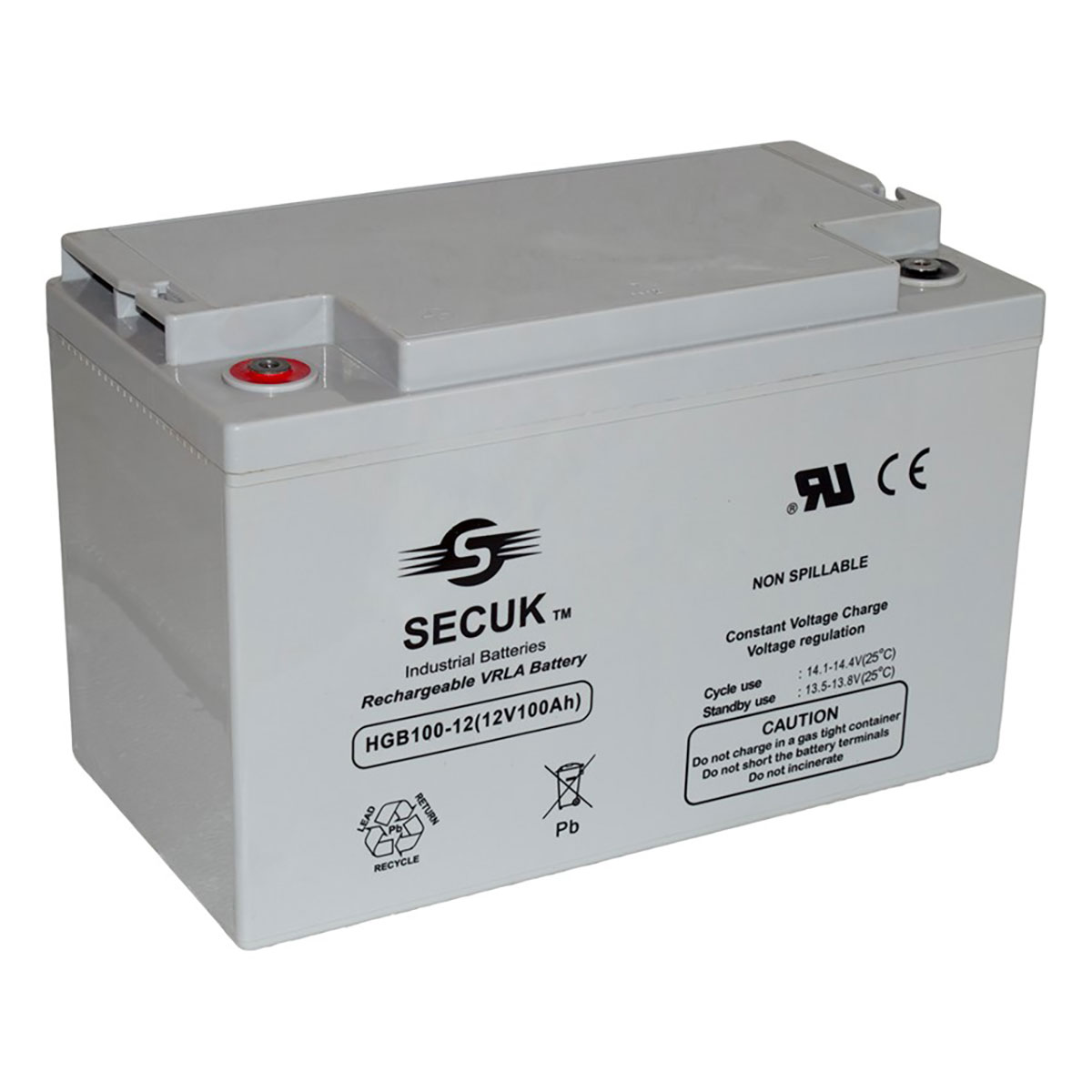 SEC UK - HGB - Deep Discharge/High Rate GEL Series
The SECUK HGB Pure Gel Battery has design features such as true thixotropic gelled electrolyte to improve cycling capability, offering deep discharge operations, high number of cycles, up to 30 days discharge protection and can be used in any position with a wide temperature range. With a design life up to 10 Years the HGB Battery is of robust construction where the electrolyte is suspended within a Silicon Gel, this holds the lead plates firm under any shock and vibration conditions. The HGB Gel battery incorporates valve regulation technology giving high cyclic capability, deep discharge characteristics and deep discharge protection, therefore these Gel batteries are highly suited for cyclic applications, critical energy and high discharge applications. SECUK Gel batteries best operate between temperatures of -30°C to +45°C.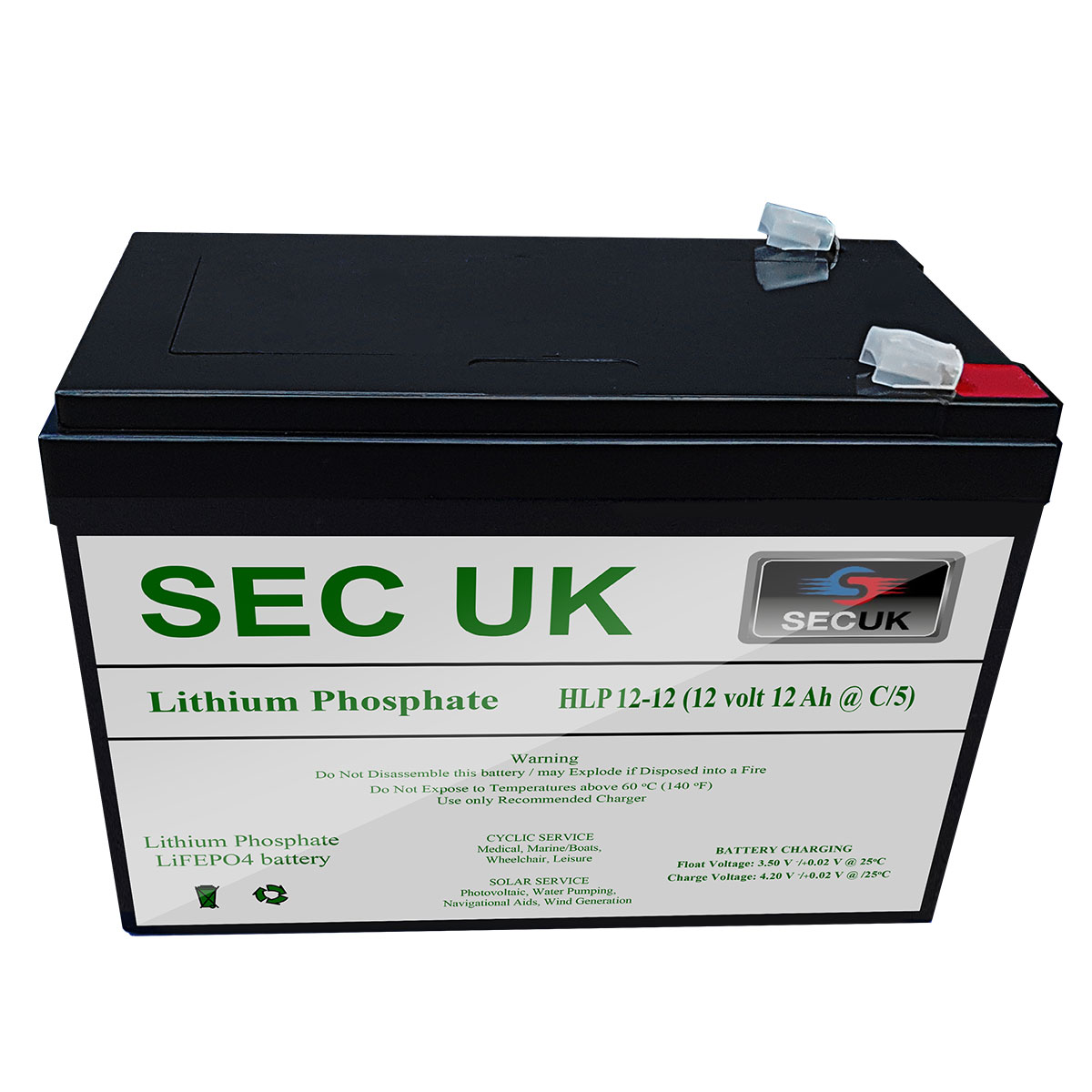 SEC UK - HLiPH - Lithium Battery Series
Lithium Phosphate Rechargeable batteries have characteristics that offer fast recharging, light weight mono blocs and battery solutions, wide operating temperature range, excellent cycling performance (up to 3000 cycles), low internal resistance, give high efficiency and a flat terminal voltage, therefore 100 % of the battery's capacity can be accessed. Our LiFEPO4 HLPH battery can be fully charged under a wide temperature range, to the 100 % point in a matter of a couple of hours using the correct charger or Solar System. SEC UK can design bespoke battery pack solutions or standard mono bloc batteries to suit all specifications, whatever the voltages and capacity requirements are. Applications include off-grid solar and/or wind, Leisure Market; where fast recharge time is important. The LiFEPO4 has an initial high cost compared to traditional battery types, but compensated by longer service life, superior reliability and excellent efficiency.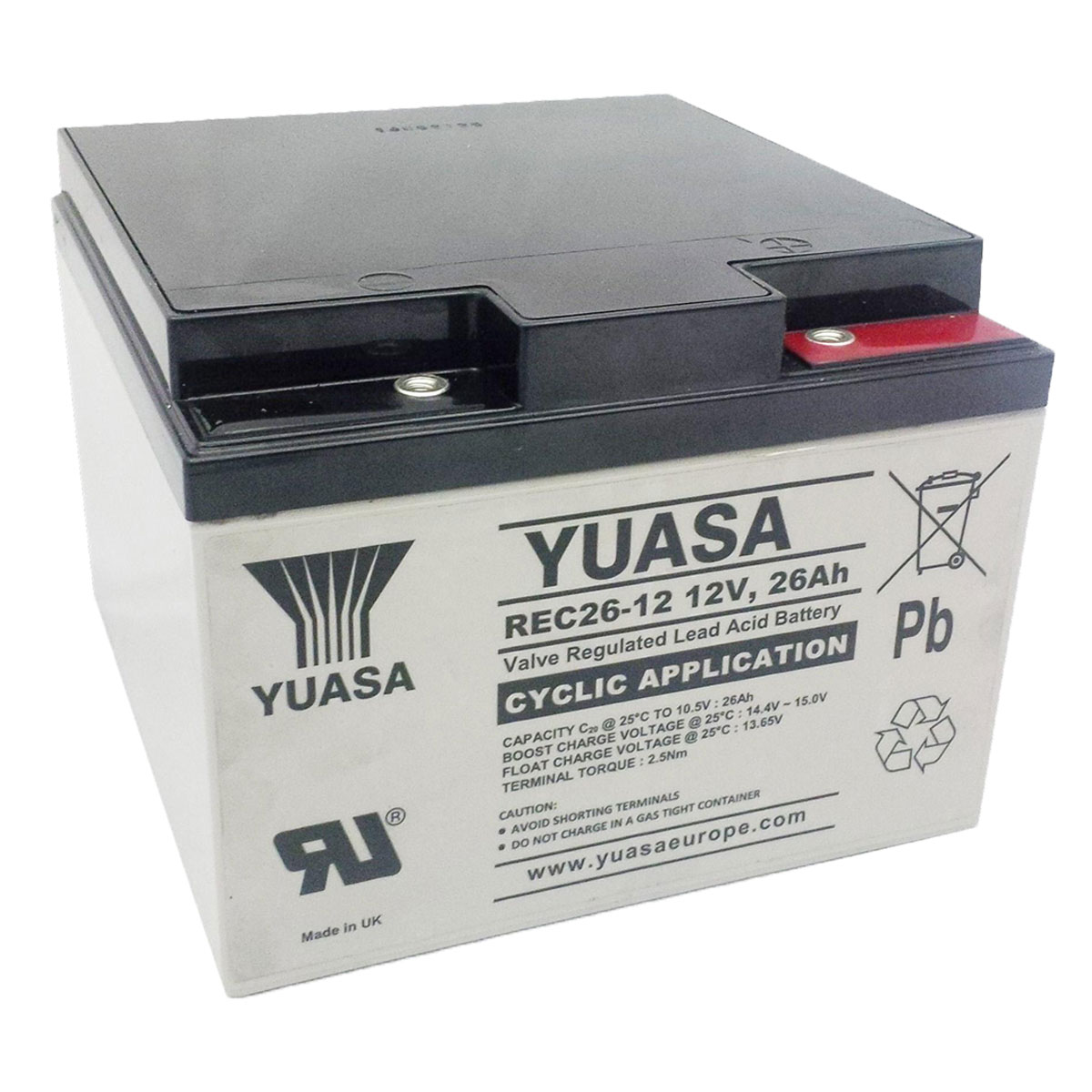 Yuasa Industrial Batteries
We also offer a wide range of Yuasa Industrial batteries. Please contact us for more information.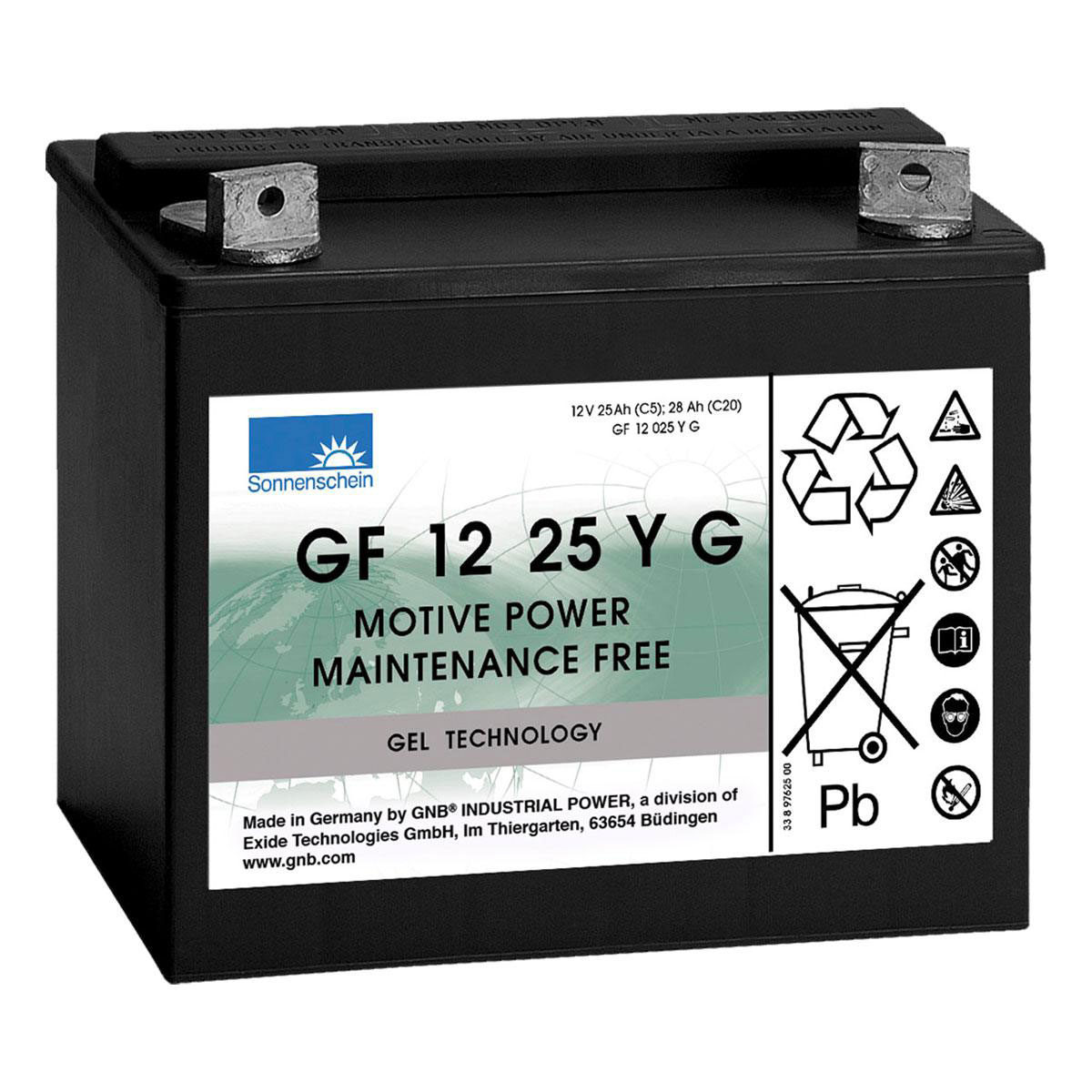 Sonnenschein dryfit battery range
The batteries in the Sonnenschein dryfit range are compact, versatile and can be used in a wide variety of applications. Dryfit technology consists of closed-system batteries in which the electrolyte is fixed in a gel. This means that no maintenance whatsoever is required throughout the entire service life of the battery. The special advantage of the Sonnenschein dryfit battery lies in the batteries' suitability for extreme operating conditions and the highest demands on reliability.