Marine Batteries
Shield's range of marine battery solutions encompasses a full range of watercraft from hobby craft to yachts to speedboats to narrowboats and electric craft. Starter batteries, dual purpose batteries and deep cycle solutions, complete with Battery Monitoring Systems, charging and watering systems. Our team is on hand to help with your requierments.
Brand Links
Summary of Marine Battery Range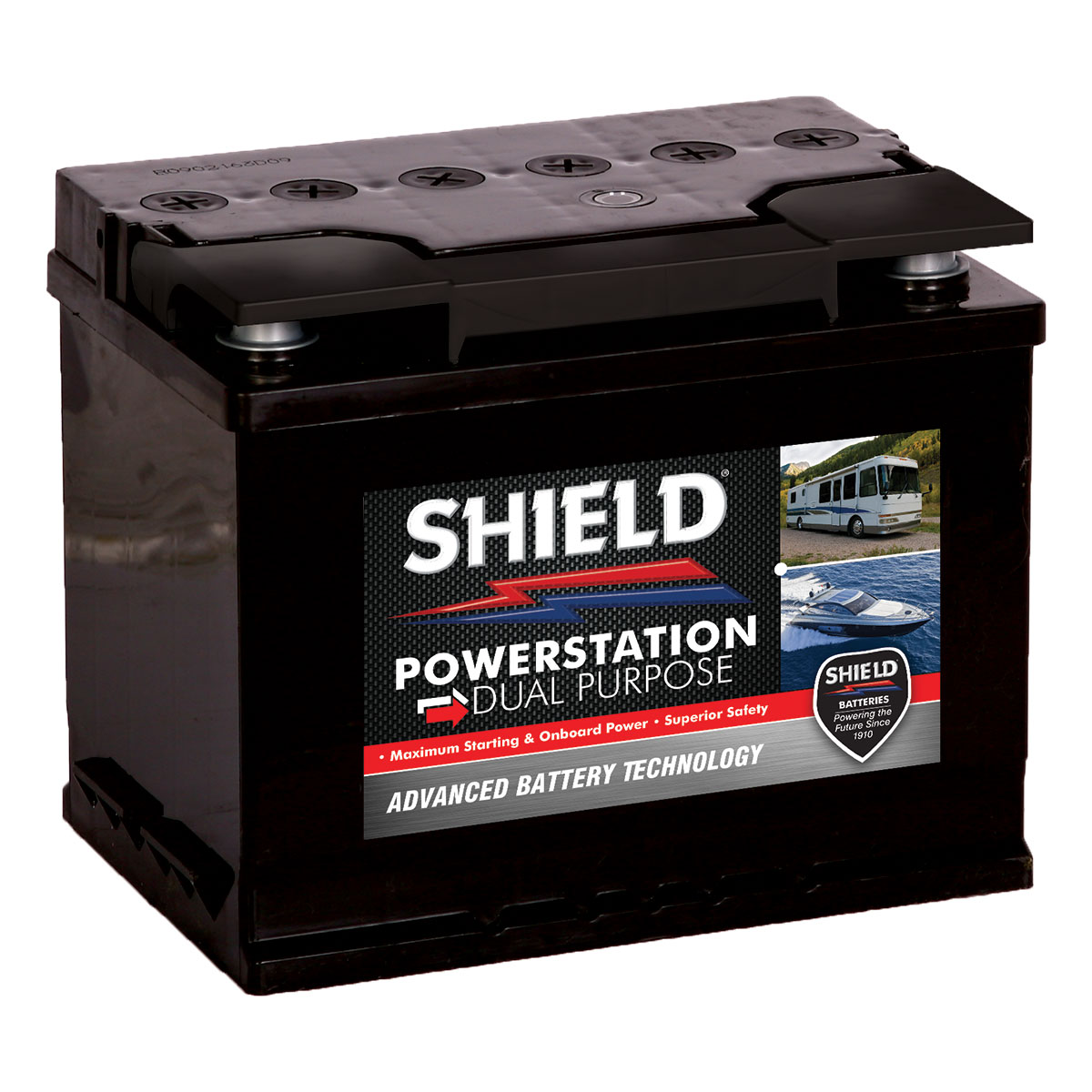 Powerstation LM Marine Range
The Shield Powerstation LM Marine range is for use in caravans, motor homes and boats. A varied choice of ampere hour ratings of non-sealed batteries all with convenient carrying handles provides great value for money and impressive deep cycling capability making them ideal for a multitude of leisure applications.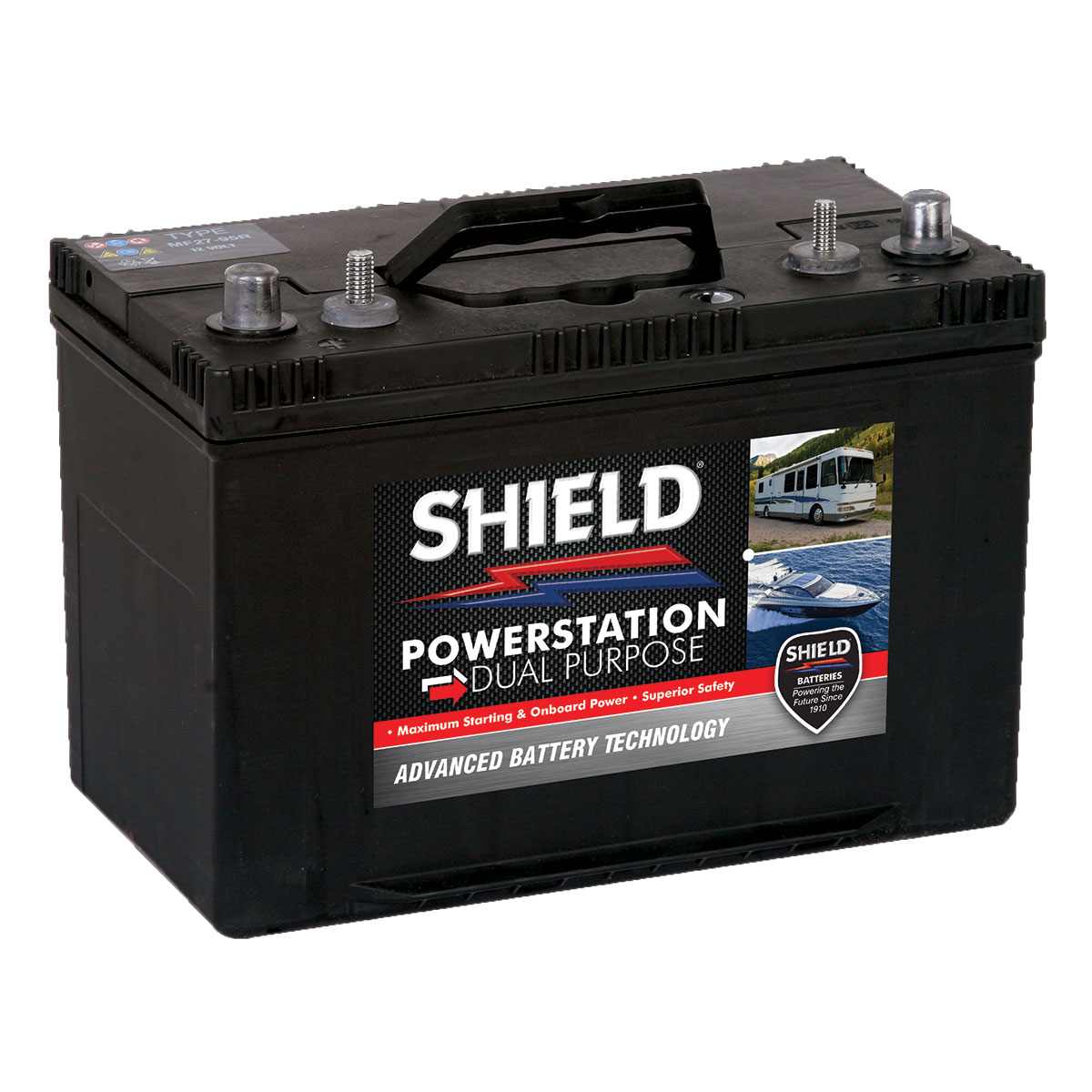 Powerstation MF Marine Range
The Shield Powerstation MF Marine range is designed to supply a much lower current over a longer period of time to enable lighting, water pumps and even televisions to operate. The battery has the ability to constantly discharge and recharge to a greater degree, compared to the starter battery during its normal life. This is known as deep cycling. The MF range is Maintenance Free for "fit and forget" ease.

Advanced semi-traction technology • Convenient carrying handles • Featuring a magic eye, enabling easy battery condition check • Manufactured with robust polypropylene case • Standard post & threaded stud terminals • MF Marine - sealed & maintenenance free • Vibration resistant.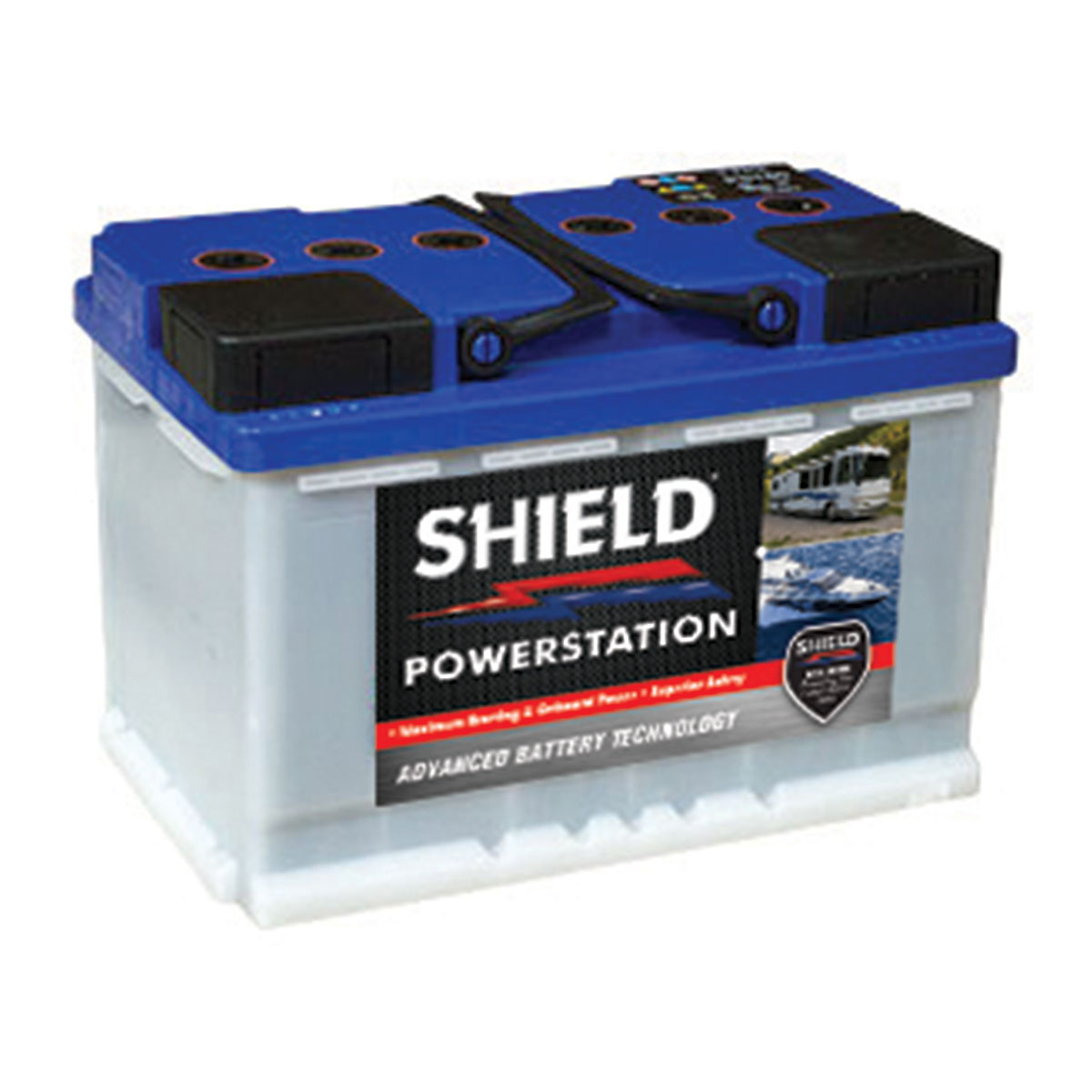 Powerstation PST - Semi Traction
The Shield Powerstation ST Semi-Traction battery is uncompromising in its quality and is ideally suited to a diversity of applications. These include utilisation as a portable source for yachts, motorboats and general marine applications.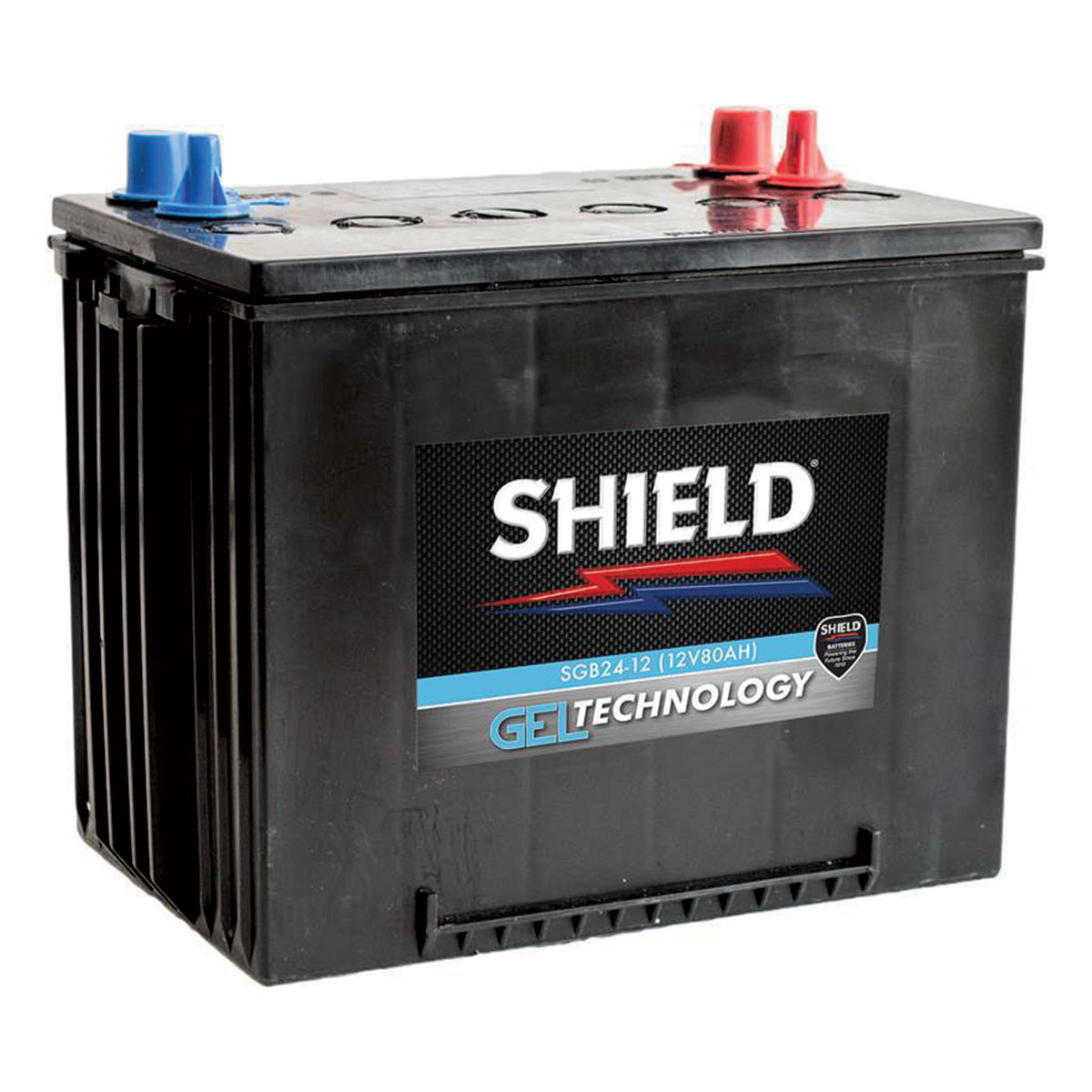 Marine Gel
The Shield SGB GEL series are a state of the art range of advanced Gel VRLA batteries, designed specifically for cyclic applications. Shield Batteries use an advanced GEL design which combines the best features of AGM and GEL in one battery. It is highly resistant to vibration, temperature extremes and rough handling. The advanced design makes the Shield SGB GEL series a high quality reliable choice for cyclic applications.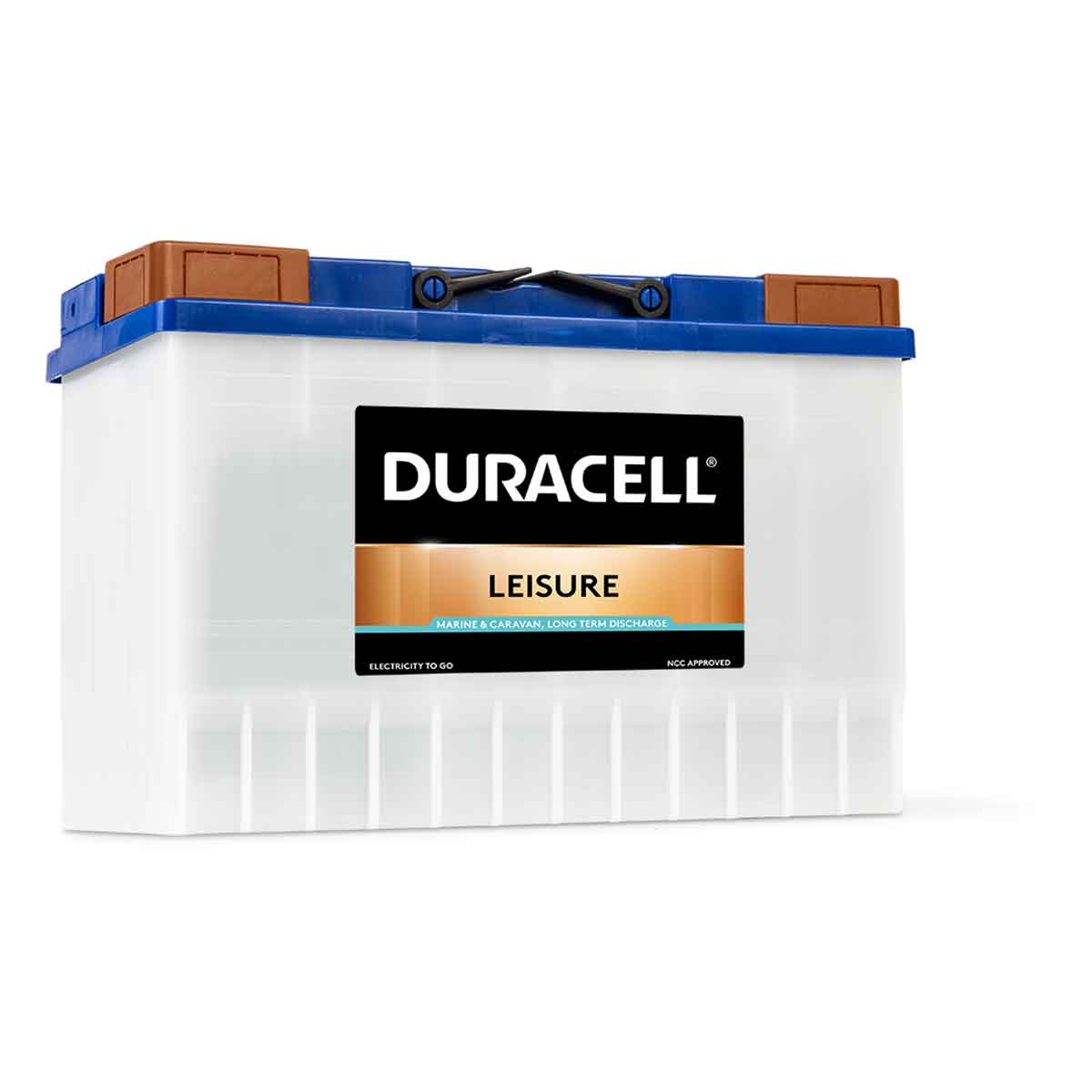 Duracell Marine Range
Duracell Batteries are renowned for their proven dependability and solid performance.  Duracell is one of the best known and trusted brands for any product anywhere in the world.   This purpose designed range of marine batteries offers a complete array of deep cycle solutions for virtually any marine requirement, like camping, in a caravan or a motorhome and for marine use. Even under challenging marine conditions with wave pounding vibration and in a tilted position Duracell Marine batteries rise to the top for user-friendly, leisure-tough service, and extended reliability.   The Duracell Marine Range boasts full frame plates, which are more capable at withstanding service demands and providing maximum current transfer, along with fortified current carrying components that resist vibration and maximise performance throughout the battery's life.   The Duracell Marine Range of batteries are heavy duty deep cycle batteries with the heaviest grid and reinforced highest density plate designs that withstand the demands of continual deep cycle service to provide more accessory power longer.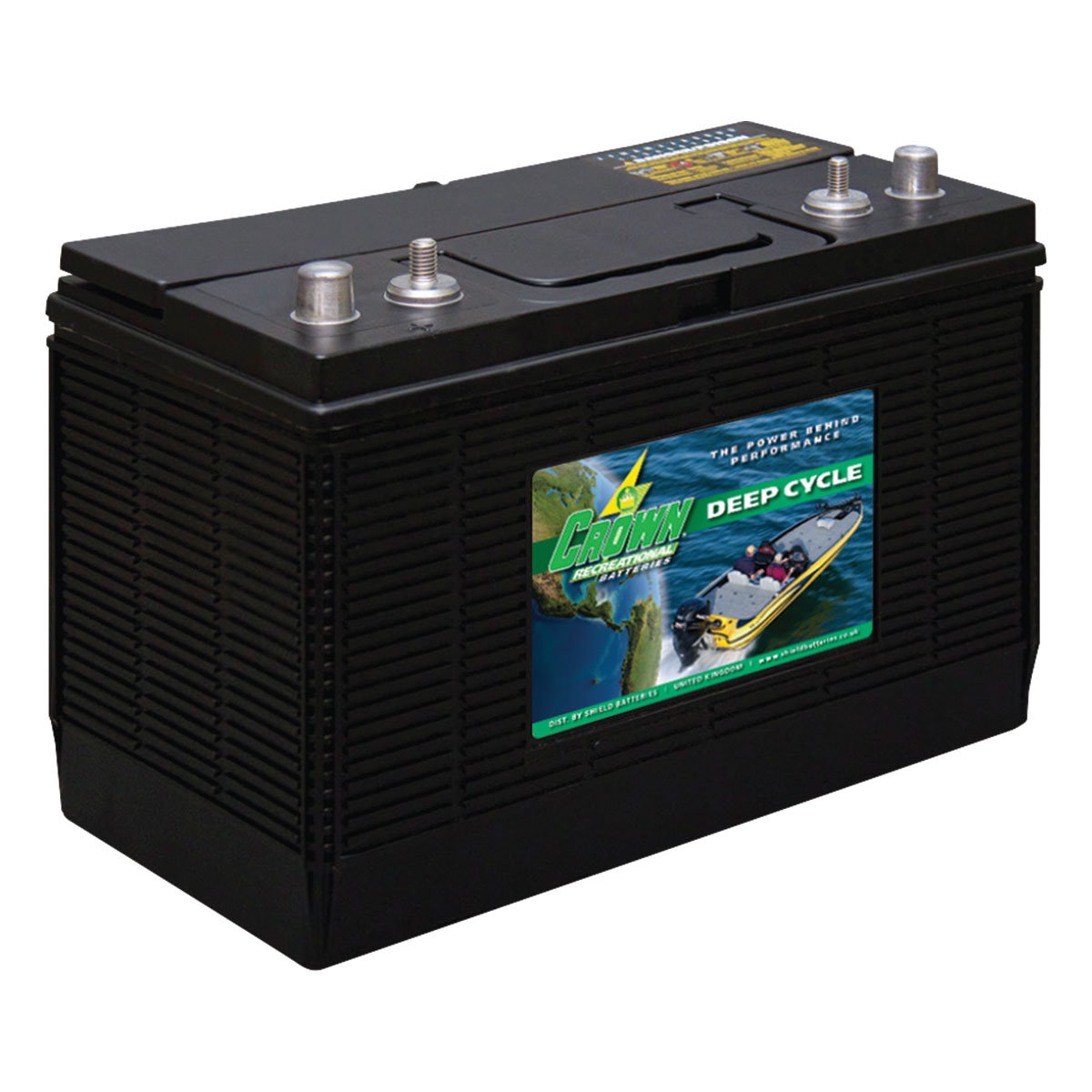 Crown Deep Cycle Marine
Advanced marine battery technology with state-of-the-art innovation, Crown marine batteries set a new standard of performance in the most severe marine applications. By manufacturing the most complete package of marine starting and deep cycle batteries available, our customers never have to settle for a product that does not meet their needs. Crown marine batteries match every application - exactly to specification.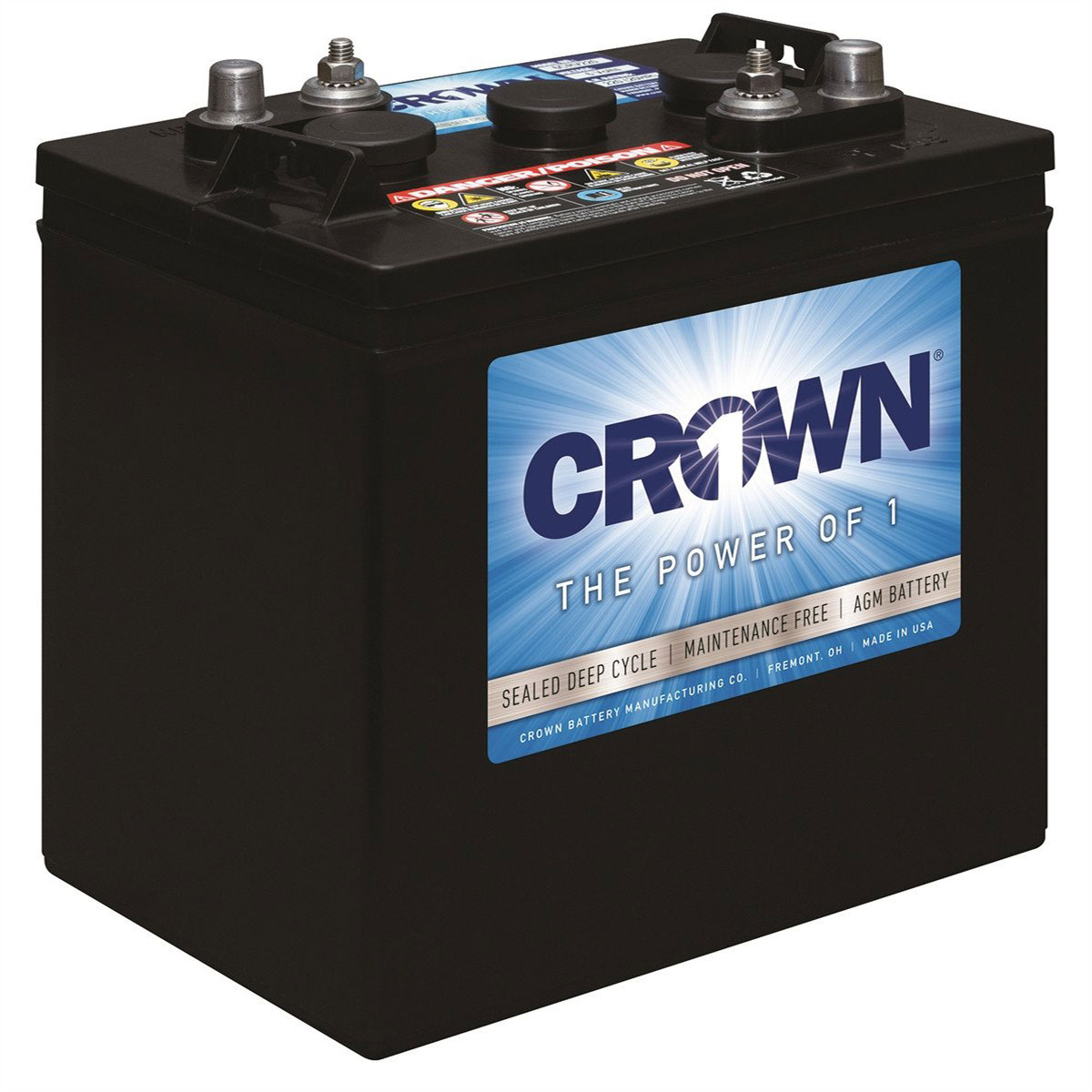 Crown1
Crown1 is a sealed deep-cycle AGM battery which boasts a robust design which tolerates deep discharge and maximum safety due to the sealed, spill-proof design which is easy to deploy. This maintenance free battery has a dual terminal design which ensures multiple application fulfilment. Crown1 has a thicker plate construction with more active materials and an inset plate which delivers longer discharge times and an increased tolerance for deep-cycle service leading to an increased performance in comparison to flooded batteries.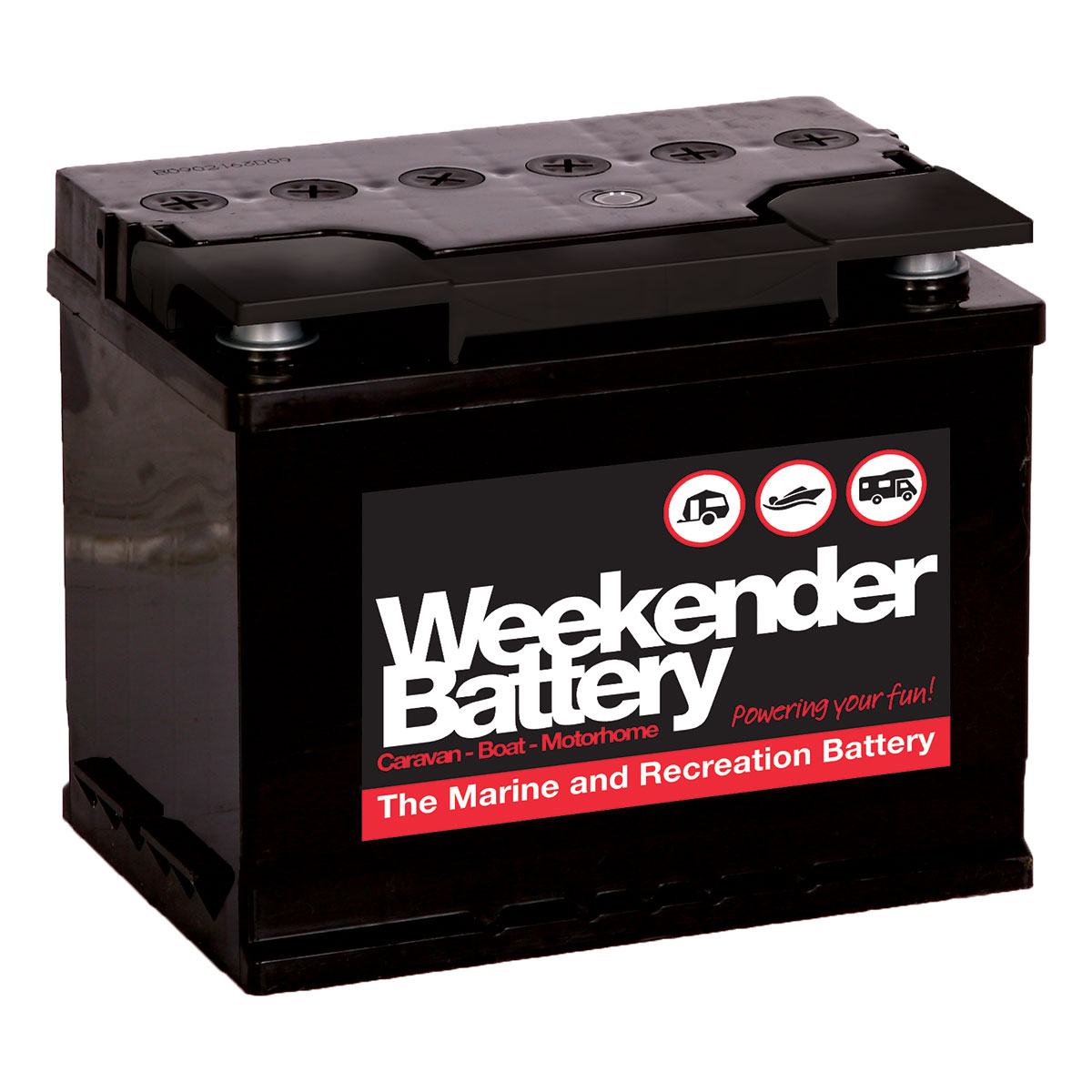 Weekender SLB Hobby Range
Filled, charged and ready to fit. Magic Eye. Dual purpose. Built in handles.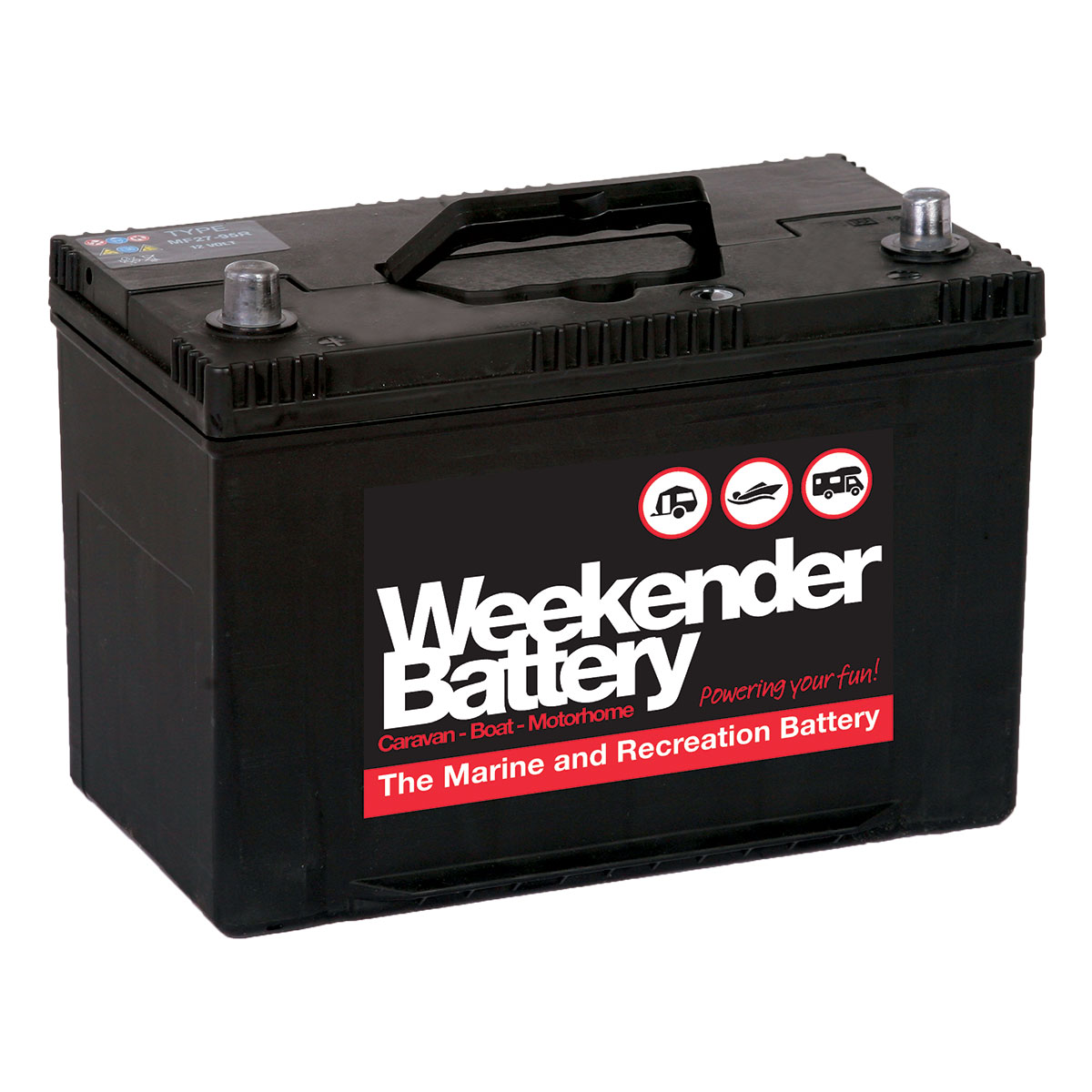 Weekender SLS Hobby Range
Maintenance Free. Magic Eye. Dual purpose. Built in handles. Minimal self-discharge.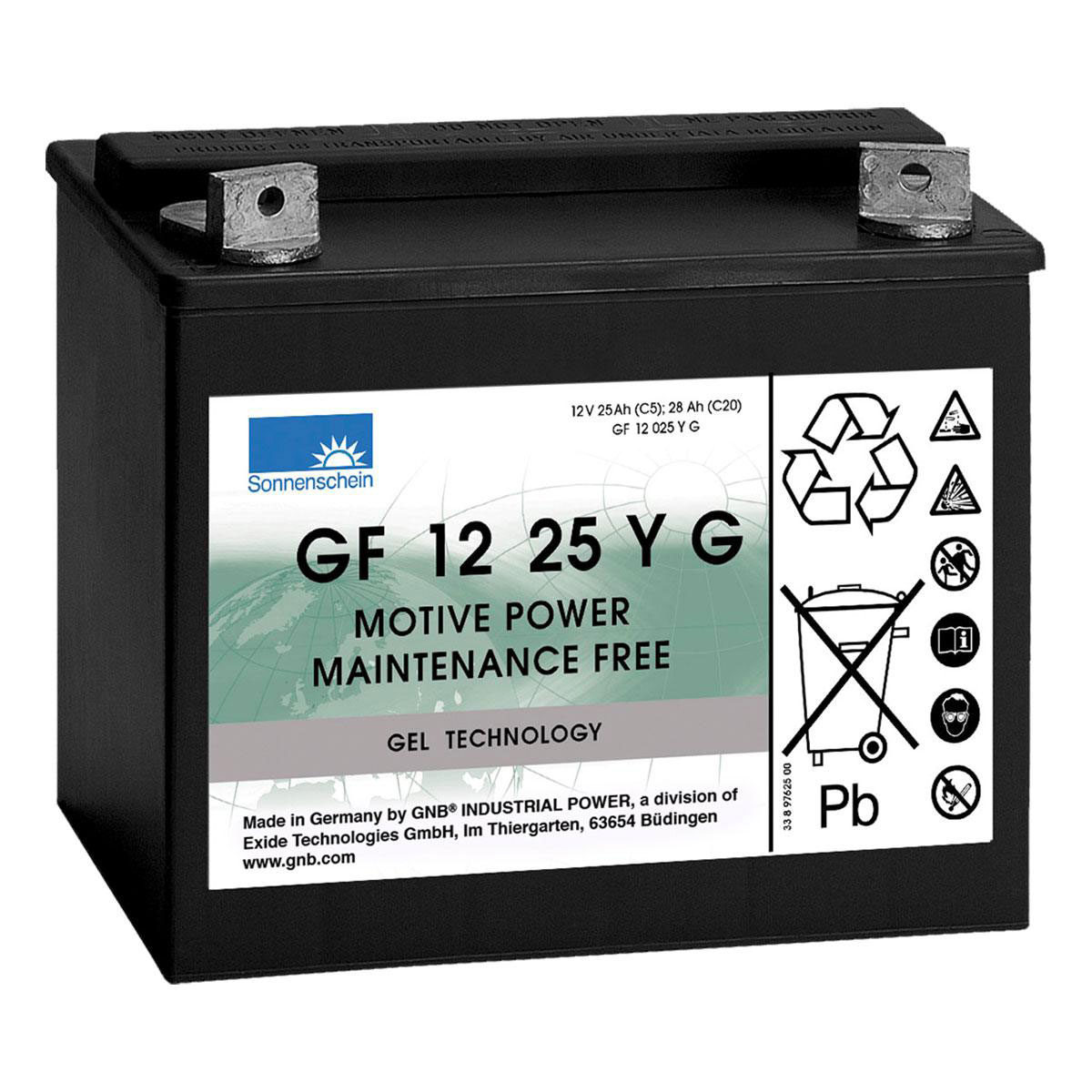 Sonnenschein dryfit battery range
The batteries in the Sonnenschein dryfit range are compact, versatile and can be used in a wide variety of applications. Dryfit technology consists of closed-system batteries in which the electrolyte is fixed in a gel. This means that no maintenance whatsoever is required throughout the entire service life of the battery. The special advantage of the Sonnenschein dryfit battery lies in the batteries' suitability for extreme operating conditions and the highest demands on reliability.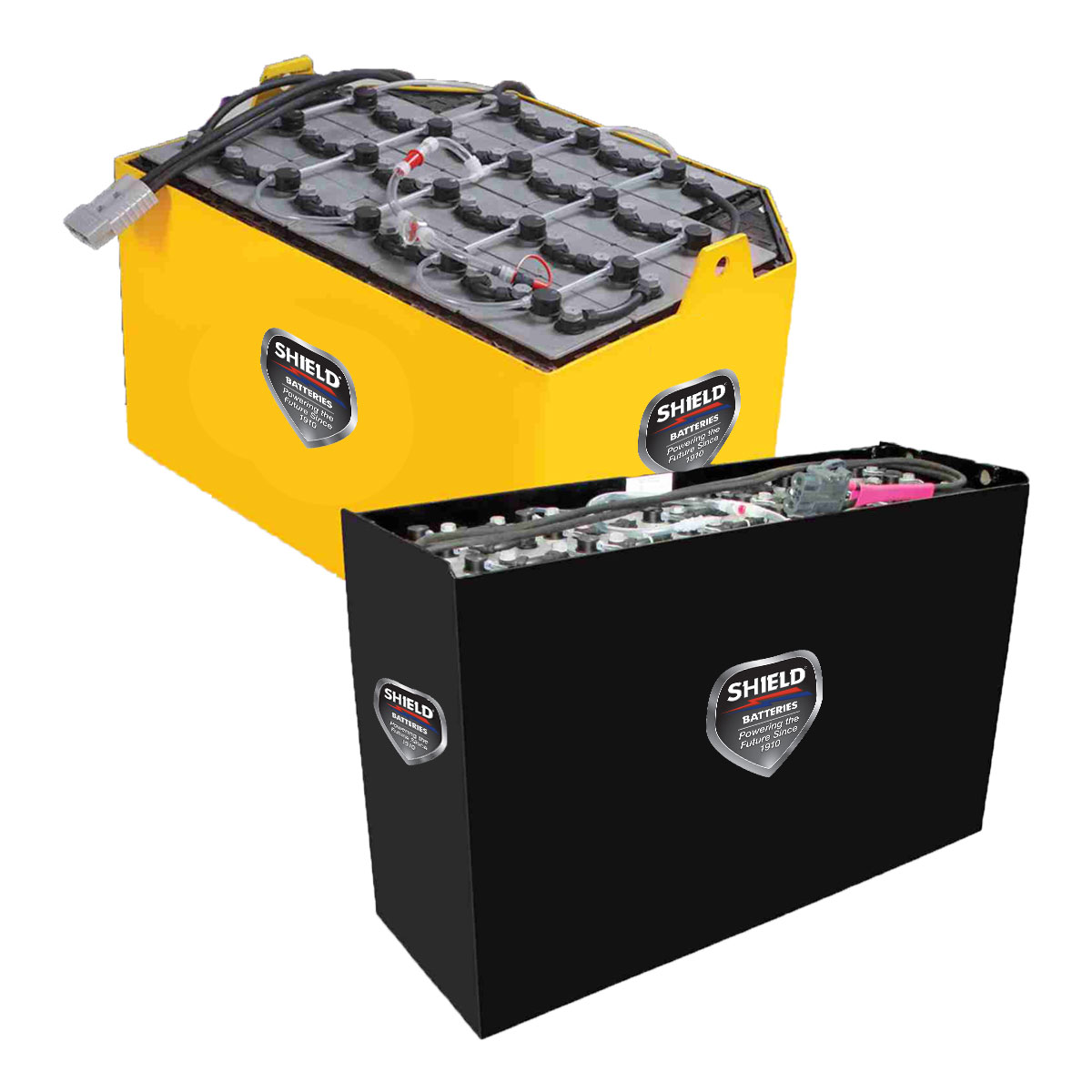 Shield Batteries 2 volt
The quality Cells we supply are manufactured in world-class factories, all are ISO 9001 and ISO 14001 certified. Shield Batteries Ltd has facilities to assemble, acid fill and charge batteries at our UK factories. Our dedicated and well-trained workforce work professionally to deliver the highest quality product and workmanship, supplying replacement forklift batteries, fork lift batteries for solar power, forklift battery chargers and more.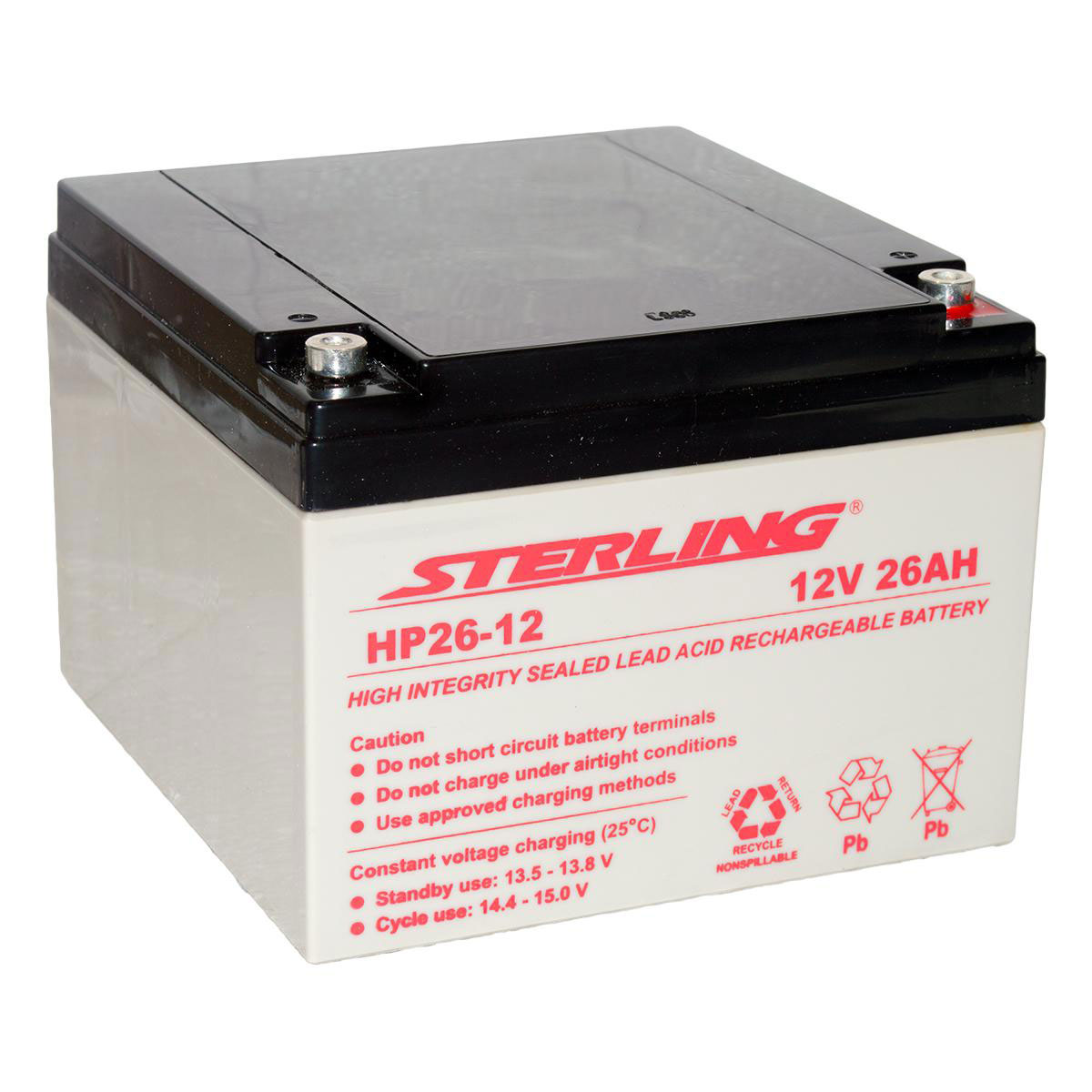 Sterling Series
The Sterling H, HP and HPX Series are the perfect replacements for many applications including: stand-by power, emergency lighting, phone systems as well as many others. These series utilise Sterling's unique electrolyte suspension system incorporating a microfiber glass mat to retain the maximum amount of electrolyte in the cells. The electrolyte is retained in the separator material and there is no free electrolyte to escape from the cells. The design of this series battery incorporates the very latest oxygen recombination technology to effectively control the generation of gas during normal use. Sterling's unique construction and sealing technique ensures no electrolyte leakage from case or terminals. The batteries are equipped with a simple, safe low pressure venting system which releases gas and automatically reseals should there be a build up of gas within the battery due to severe overcharge.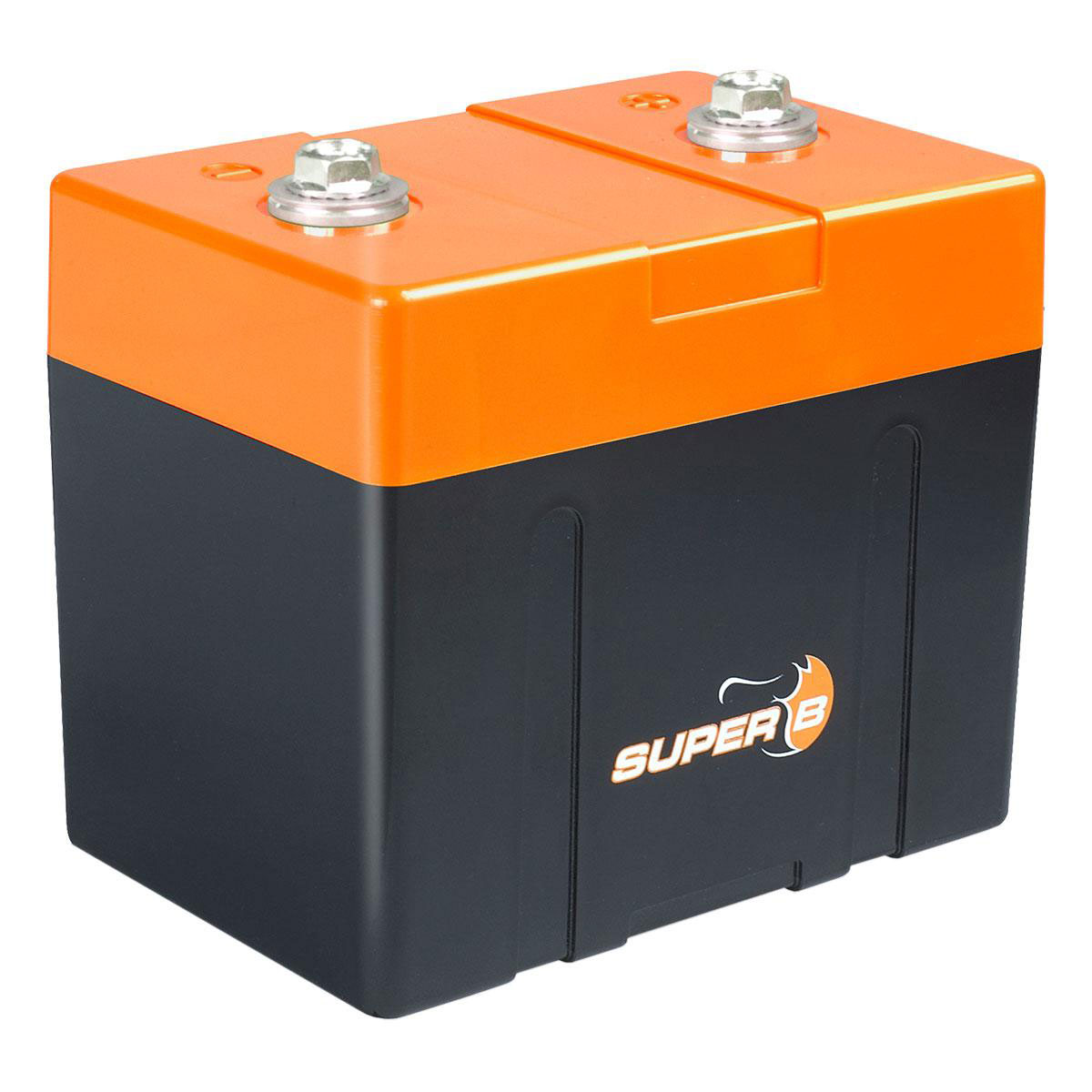 Super B Lithium Batteries
A revolutionary new battery type, specifically designed for motorcycles, cars, jet-skis, snowmobiles, ATV's, Quads and Micro-light flying. This new battery replaces the existing lead/acid battery, and is based on lithium technology with a minimum 5 years life time expectancy.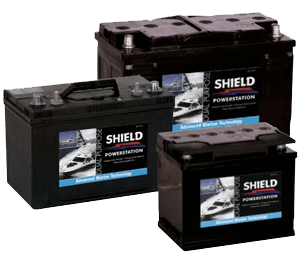 Marine Battery Construction
Advanced semi-traction technology.
Featuring a magic eye, enabling easy battery condition check.
Manufactured with robust polypropylene case.
Standard post & threaded stud terminals on the MF range.
MF Marine - sealed & maintenance free.
Vibration resistant.
Why a Marine battery?
A starter battery is designed to provide a large amount of power in a short space of time to enable starting the engine, and then being quickly recharged. A marine battery on the other hand is designed to store power and release it over a much longer period of time.
Undoubtedly you can use a starter battery for some marine applications but it is unlikely to work very well in the wrong application & will almost certainly fail prematurely.
The Shield Marine range included are high quality starter, dual purpose & deep cycle batteries designed for use on the water. A varied choice of ampere hour ratings of sealed & non-sealed batteries all with convenient carrying handles provides great value for money and impressive performance capability making them ideal for a multitude of marine applications.