Duracell
Duracell is one of the best-known brand names in the world, having supplied energy in the form of batteries for decades. A byword for quality and performance, Duracell's Automotive range of batteries deliver the ultimate in durability, life and power in extreme situations. With modern vehicles making massive demands on starter batteries, Duracell's Automotive batteries are constructed to deliver maximum performance and reliable starting every day and in all conditions. We stock the full range of Duracell Automotive batteries, from the 'Starter' or entry-level model, through "Advanced" to "Extreme", the AGM and EFB types for Stop/Start applications. In addition the "Professional" for buses, trucks and agricultural vehicles.
Summary of Duracell Range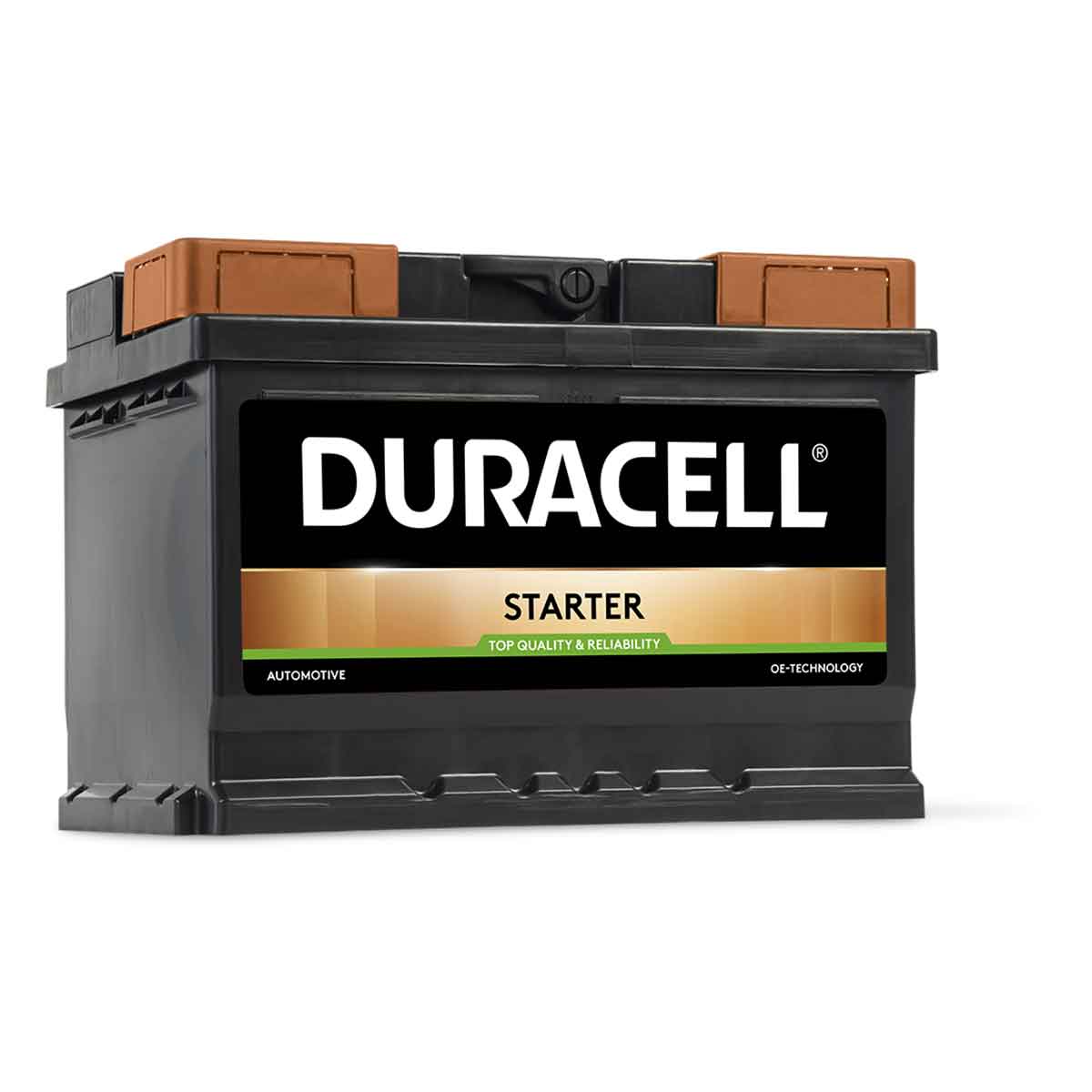 Duracell Starter Range
The Duracell Starter, built to the most modern standards, offers an optimal combination of price and performance and is the obvious choice for customers who demand an excellent product for a super price. In this respect, Duracell Starter is the ideal solution - Reliable power for every engine start, completely maintenance free by means of modern full calcium technology, and the highest safety standards. The 4-chamber leak protection feature ensures no leakage of acid if the battery is exposed to vibration, maximum safety once installed via the central venting system and an integral flame arrestor to protect against external ignition. Clear product part numbering, including EN/SAE Cold cranking values and UK part numbering and a range of 12 battery types from 42Ah up to 95Ah demonstrate the universal suitability of this high value battery.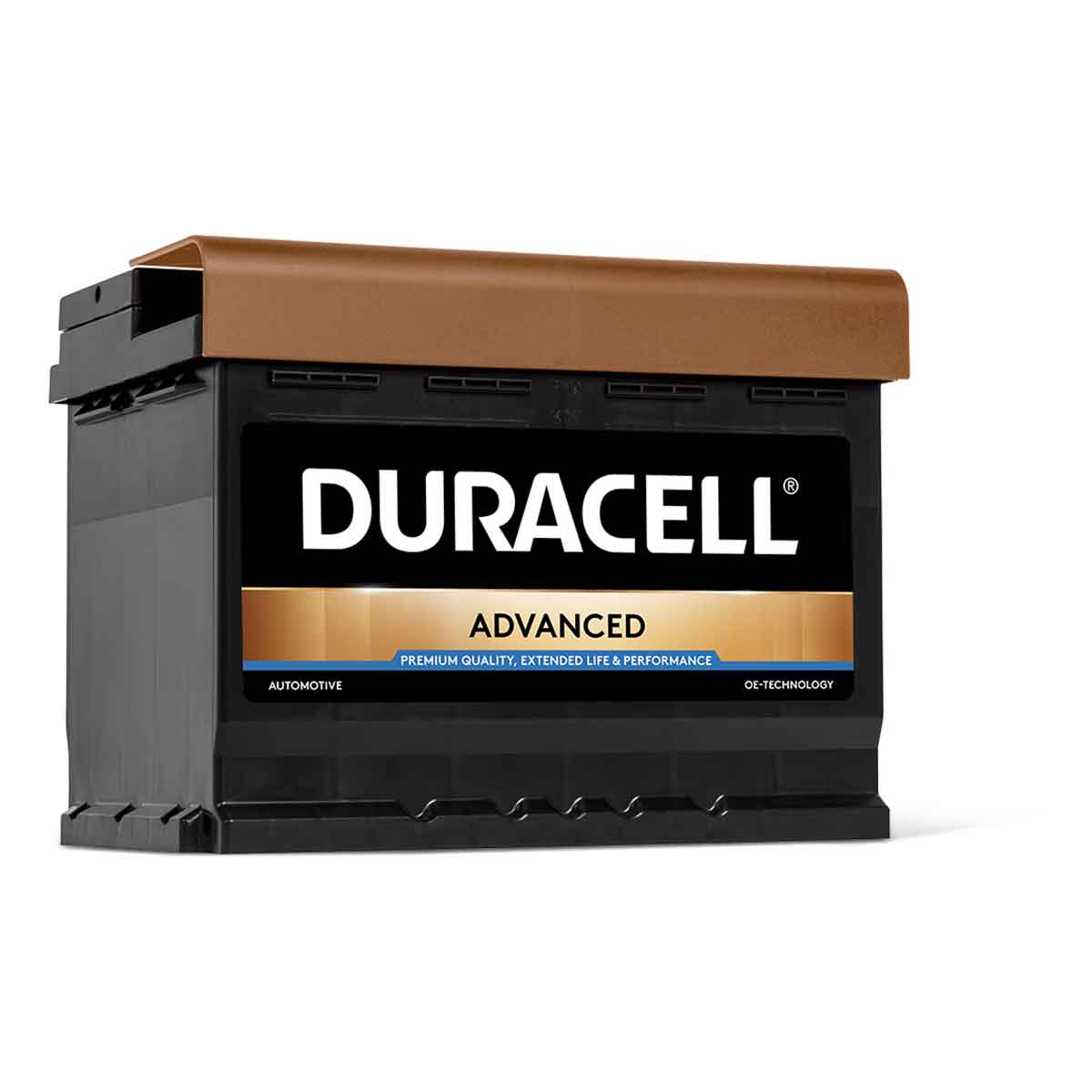 Duracell Advanced Range
The Duracell Advanced is the embodiment of the Duracell Automotive brand quality! This power source meets the highest demands of leading vehicle manufacturers, so it is the ideal battery for the modern car. Its construction combines full calcium technology for improved starting power, with the highest possible safety via the double lid. This battery lid ensures the acid is fully contained even if the battery is tipped up or rolls over. Additional features include improved protection against external ignition, anti static buildup protection, and dual option remote venting. Ideal for modern SUV's. Duracell Advanced offers optimized cold cranking values, robust cyclic capability and is completely maintenance free. 20 battery types give almost complete range cover for all European and Asian vehicles.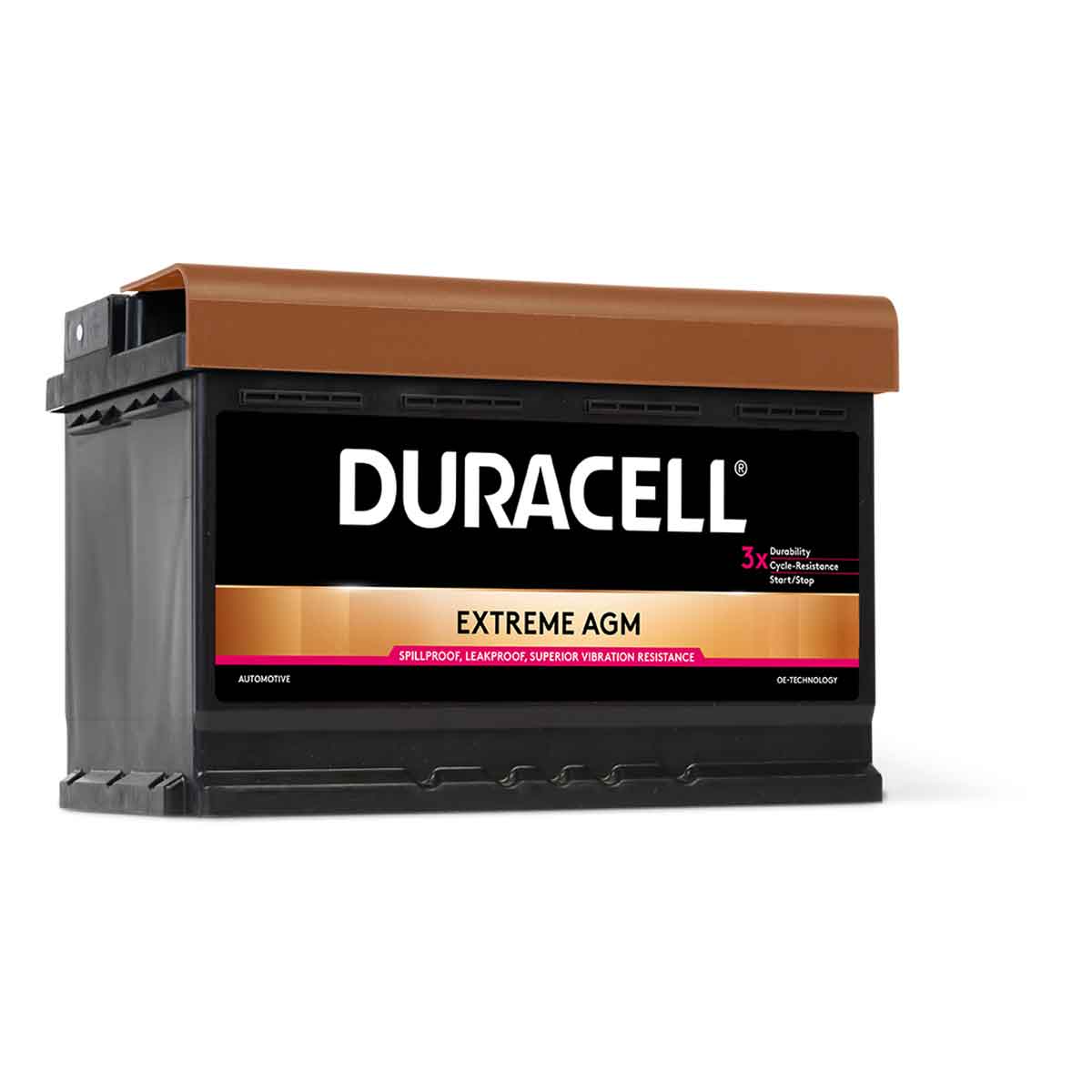 Duracell Extreme Range
The Duracell Extreme is built for use in environmentally friendly cars which incorporate a stop-start function. The EFB (Enhanced Flooded Battery) is used primarily in medium, small cars and LCV that have only basic stop-start features. The AGM (Absorbent Glass Mat) battery is mainly used on medium and executive/luxury vehicles, where more complex stop-start functions together with brake energy recuperation are standard. The Duracell Extreme premium products meet the demands of leading car manufacturers, and with a range of five types from 60Ah to 92Ah are the first choice for fuel efficient cars.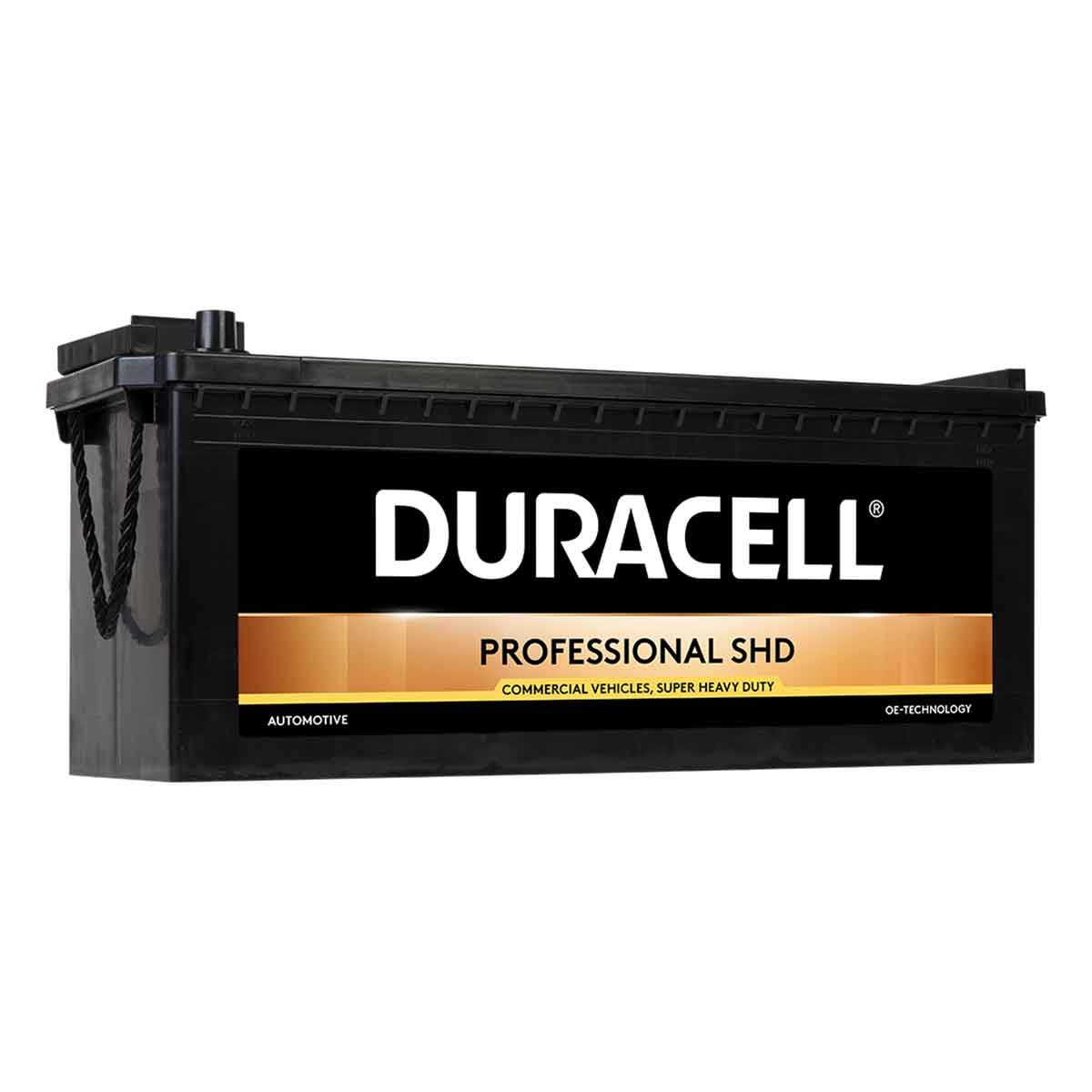 Duracell Professional Range
In order to perform daily in trucks, buses, agricultural and construction machinery, batteries have to be made out of something special! The power source that is Duracell Professional - available as HD/Heavy Duty and SHD/Super Heavy Duty - will reliably start every engine in all conditions, together with providing sufficient energy to the onboard vehicle systems. The complete construction is based on absolute robustness. The SHD versions offer the highest safety features such as central venting and safety plugs. In addition, the 145/180/225Ah batteries feature the centrally vented 4-chamber flat lid, to prevent electrolyte leakage, which incorporates an integral flame arrester for additional security.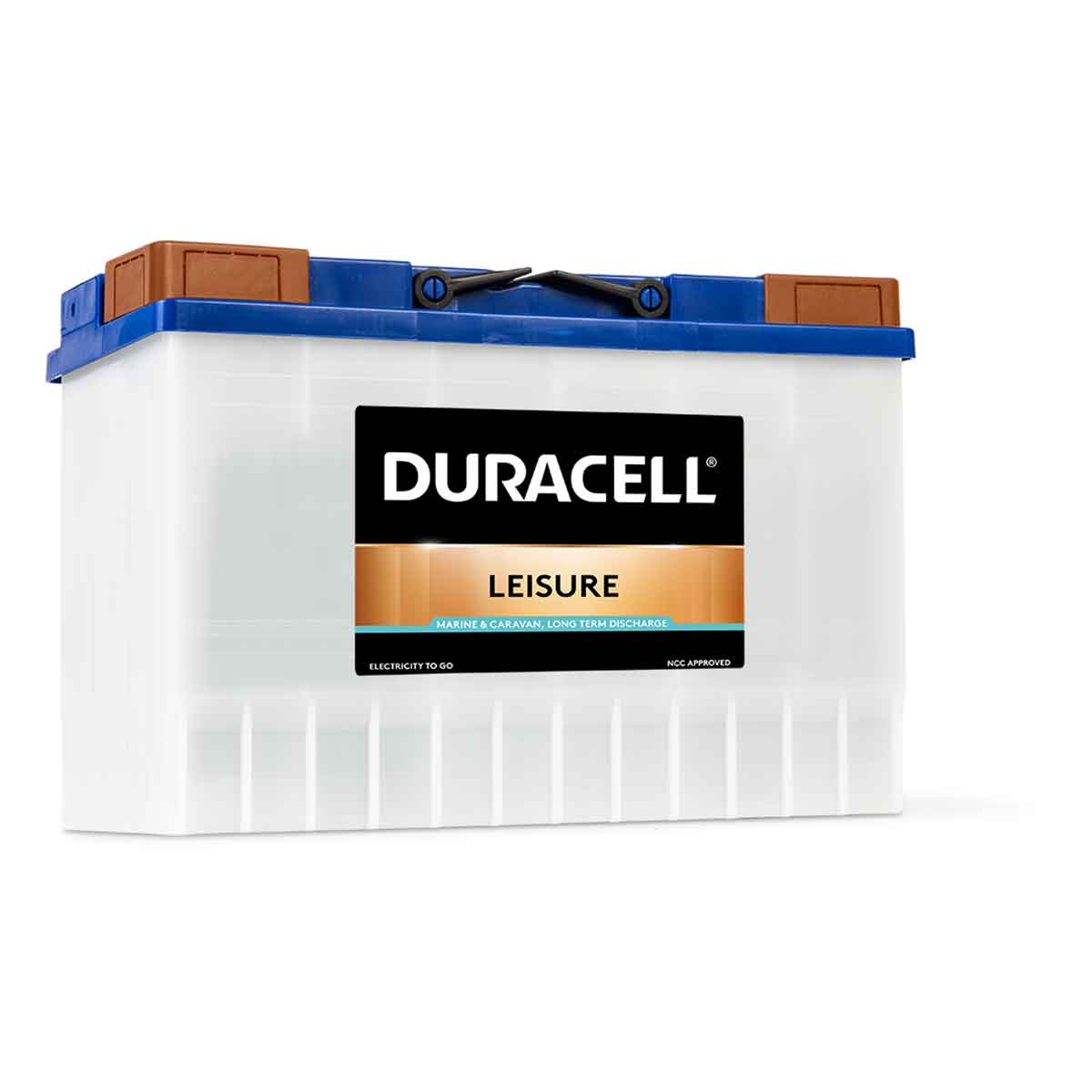 Duracell Leisure Range
Duracell Batteries are renowned for their proven dependability and solid performance. Duracell is one of the best known and trusted brands for any product anywhere in the world. This purpose designed range of leisure batteries offers a complete array of deep cycle solutions for virtually any leisure requirement, like camping, in a caravan or a motorhome and for marine use. Even under challenging marine conditions with wave pounding vibration and in a tilted position Duracell Leisure batteries rise to the top for user-friendly, leisure-tough service, and extended reliability. The Duracell Leisure Range boasts full frame plates, which are more capable at withstanding service demands and providing maximum current transfer, along with fortified current carrying components that resist vibration and maximise performance throughout the battery's life. The Duracell Leisure Range of batteries are heavy duty deep cycle batteries with the heaviest grid and reinforced highest density plate designs that withstand the demands of continual deep cycle service to provide more accessory power longer.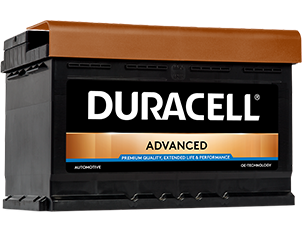 Uncompromising Battery Construction
The quality of Duracell's world famous "Copper Coloured Top"
The new name in car batteries, Duracell products offer the ultimate in reliability, durability and power, and of course it's a name your customers trust. Four ranges cover all car and van types, including modern start-stop and high performance vehicles. As an authorised Duracell distributor Shield can offer excellent pricing and support, allowing you to give your customers the very best in automotive service.