Motive Power Batteries at Shield Batteries
Shield is able to provide a wide range of Traction and Deep Cycle Batteries, Chargers & Accessories for many Industrial & Motive Power vehicles / applications, including Electric Vehicles, Forklift Trucks, Materials Handling, Floor Cleaners and Access. Our experienced battery and maintenance engineers can offer a fast-efficient service when attending your site. Equipped with modern technology, our engineers are available to offer battery fitting, servicing, topping and cleaning. We also can provide downloads and charger maintenance to help run your business as efficient and productively as possible.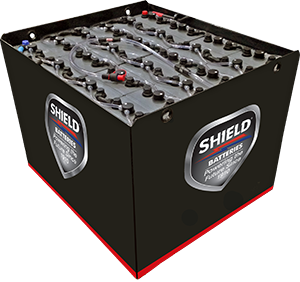 DIN and BS Tubular Motive Power Batteries
Batteries in our DIN and BS ranges have the highest levels of reliability and can be used in all makes and types of material handling equipment. Working together with our manufacturing partners and by using the latest new technologies available, we can offer a full DIN and BS range of batteries.
Advantages of the new technology used to manufacture tubular plates are:
Higher capacity
Better Cyclic Operation
Increased resistance to Deep Discharge
Longer life 1500 cycles; Depth of Discharge (DOD) 80%
Robust polypropylene cell containers resistant to extreme high and low temperatures
Extreme reliability suitable for Ambient and Cold Store applications
Battery can be equipped with BFS and Electrolyte Stirring System
Batteries available from 150 - 1550Ah for all makes
Low maintenance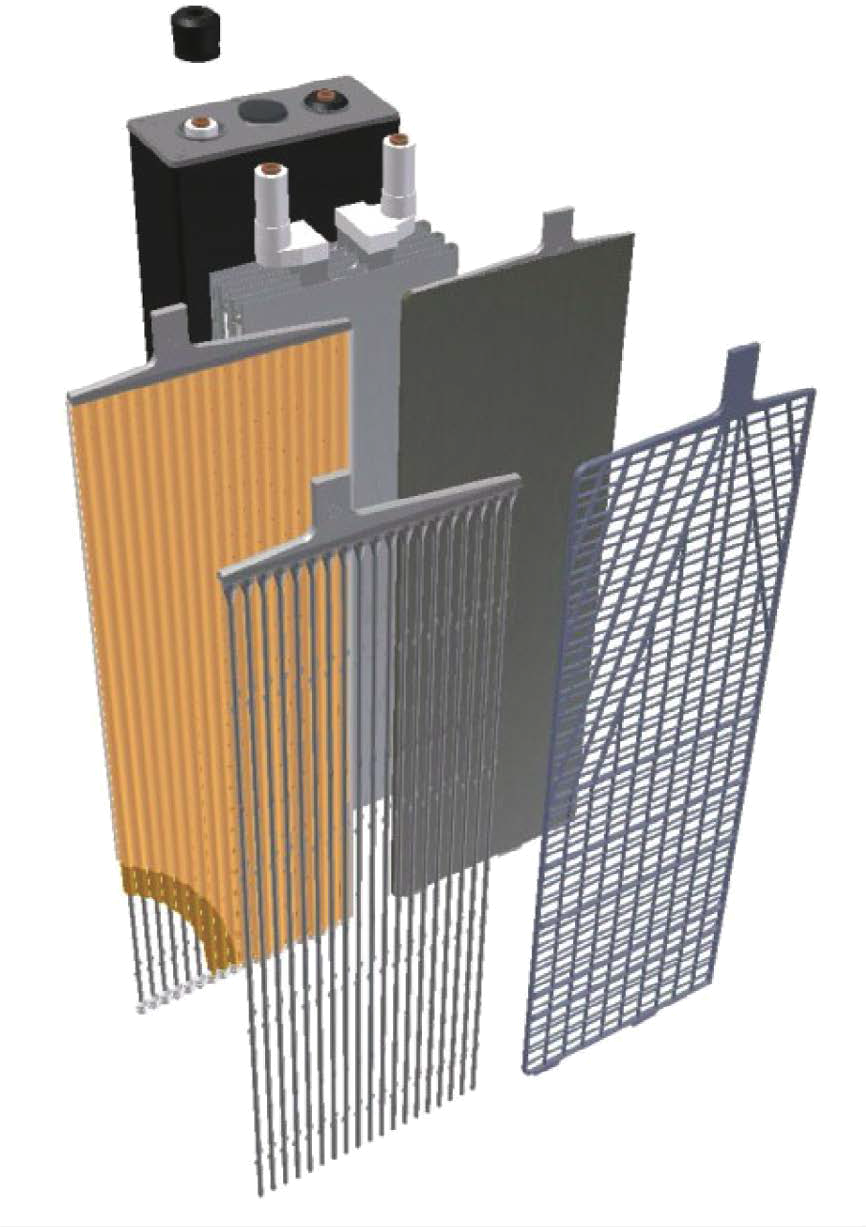 Our SPzS (DIN) and SPzB (BS) ranges are manufactured using the latest battery technology
Positive plate – Consists of several die-casted lead splines which are joined together by the upper frame. These lead splines, which have additional concentric veins are then covered with acid permeable tubes which hold active material
Container and Lid – The cell containers & lids are made of Poly Propylene which are resistant to High and Low temperatures. Both are then equipped with a heat seal for leak-proof insulation
Negative plate – A lead die-casted grid pasted with active material forms the negative plate. During the manufacturing process a special lead alloy is introduced to both positive and negative plates
Separators - Polyethylene is a microporous material which is low in resistance and is acid proof. The negative plates are specially wrapped to prevent loss of active mass
Terminals – Are manufactured from corrosion resistant lead alloy with brass inserts designed to give minimum resistance
Electrolyte - Sulphuric acid is used with a density of 1,29g/cm3 ±0.01 @+30oC/max level for a fully charged cell
Connections - Are flexible copper with a fully insulated thread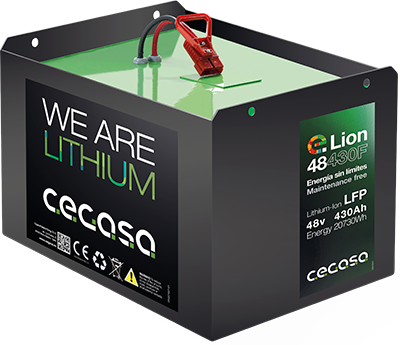 LITHIUM Plug and Play System
Lithium Batteries are available in Cegasa and Sterling brands as direct replacement for your lead acid battery. This plug and play system is simple and easy to use, simply disconnect your old lead acid battery and replace it with your new lithium battery.
There is no need for any special set up or installation. Lithium batteries are compatible with all makes and models of lifting machinery and are available in a range of different ah ratings and in 24v and 48v.
Lithium technology adds many advantages to your business over using lead acid batteries. Switching to lithium allows you to lower operating costs due to greater charge / discharge efficiency, and also saves you money on maintenance contracts as lithium is totally maintenance free.
Charging Lithium is simple, with no fumes or spills you do not require a special charging area, the battery supports opportunity charging, which can be done with our chargers and at any time during the shift, therefore your operation is not affected as your machine can work 24/7 around the clock.
The 10 year or 6400 cycle warranty enables you to use one single battery for the service life of your machine, therefore increasing the productivity of your business.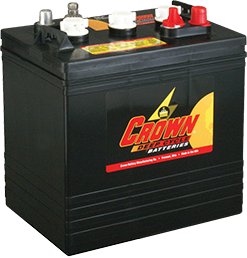 Crown Deep Cycle Batteries
Known as the "The Power Behind Performance", Crown batteries are manufactured in the USA to meet the needs of the industrial, marine and automotive industries. Crown Batteries are designed to work better and last longer. Crown Batteries have the highest quality and service rating in the industry and we're proud to stock their products here at Shield. With a company-wide dedication to quality control and continual improvement, Crown batteries have invested in high-performance designs and modern manufacturing facilities which consistently deliver best-available performance, reliability and return on investment.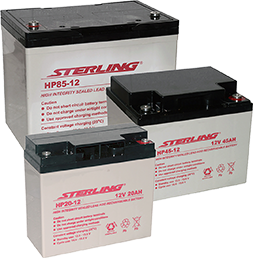 AGM/GEL Batteries
Shield Batteries supply quality VRLA batteries from Crown, Sonnenschein, SEC UK & Sterling. The dry-traction battery ranges are Valve-Regulated Lead-Acid batteries. Unlike conventional traction batteries with liquid electrolyte these dry-traction batteries have immobilised electrolyte (Gelled sulphuric acid or AGM). These batteries offer maintenance free power solutions for motive power applications.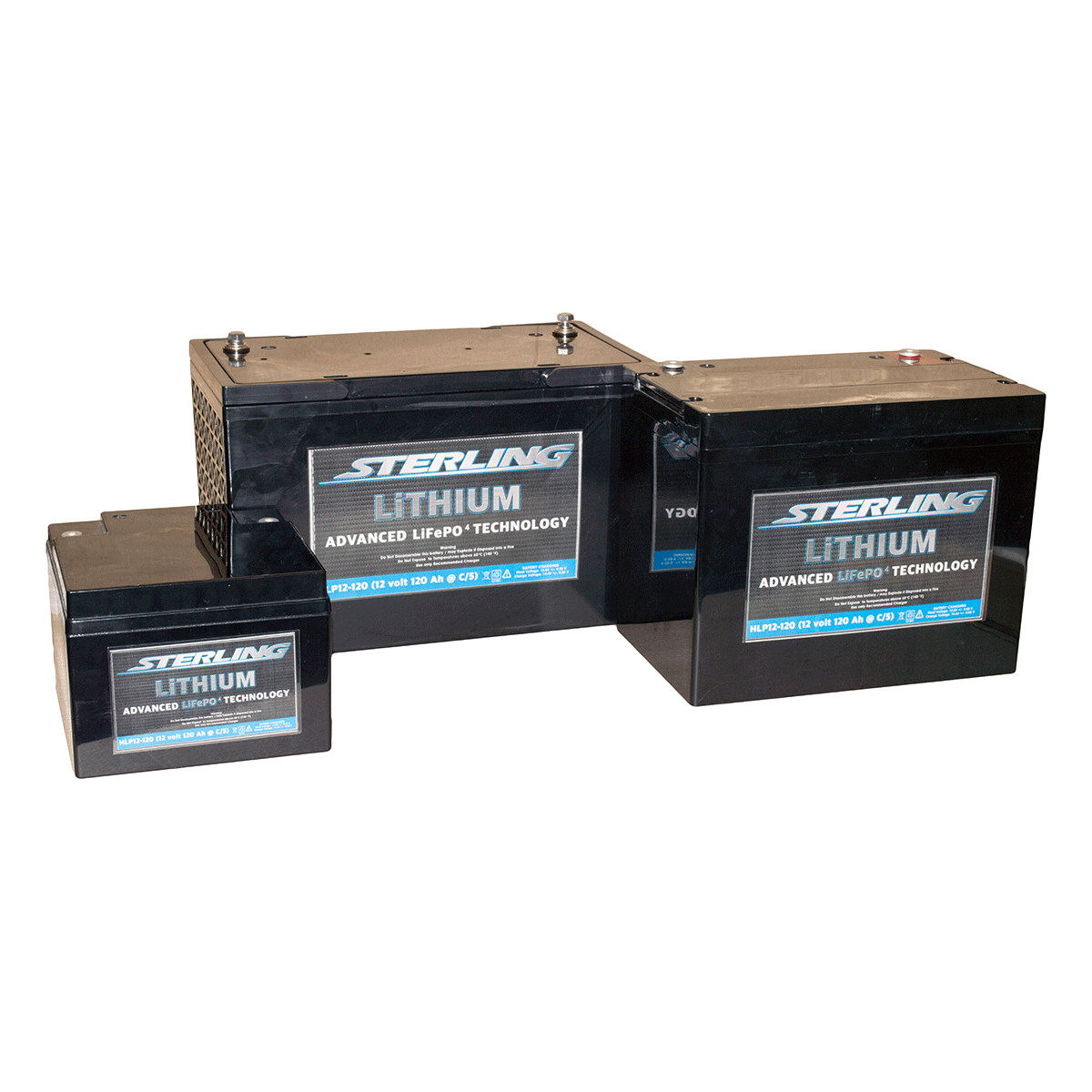 LifePO4 Batteries
We supply LiFePO4 batteries from SEC UK & Sterling in the same footprint as traditional lead acid batteries, or in bespoke design for motive power applications. Lithium Phosphate Rechargeable batteries have characteristics that offer fast recharging. These light weight mono blocs and battery solutions have wide operating temperature ranges, excellent cycling performance (up to 3000 cycles) and low internal resistance. That provide high efficiency and a flat terminal voltage. Therefore 100 % of the battery's capacity can be accessed.
Starter Batteries
For petrol and diesel engines, High quality batteries are available in our Shield brand, in addition to this we are also a master distributor for Yuasa and Duracell batteries that are high performance for all applications. Shield Batteries offer the ultimate choice when it comes to selecting vehicle starter batteries. We provide a no compromise high quality product in order to meet customer requirements. Starter batteries are available in AGM, EFB, and traditional lead acid and are available for automotive, commercial, bus, agricultural, and all other vehicles and equipment where starter batteries are required.

Charging Solutions
Founded in 1972 by Sergio Poletti, S.P.E. Elettronica Industriale have become a global leader in the manufacturing of on board and standalone chargers. Due to their established industry experience and continuous research, our chosen partners can provide solutions for all battery technologies.
S.P.E. Elettronica Industriale and Shield have partnered to provide charging solutions for forklift, industrial cleaning machines, aerial platforms, and all other electric vehicle applications.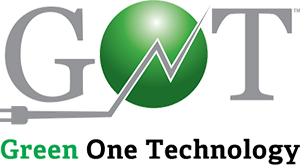 Shield have partnered with Green One Technology (GOT) to complete our charger program for Standard and High Frequency chargers. GOT was formed by a group of engineers with decades of experience in the construction of charge and discharge systems and deliver solutions for all applications.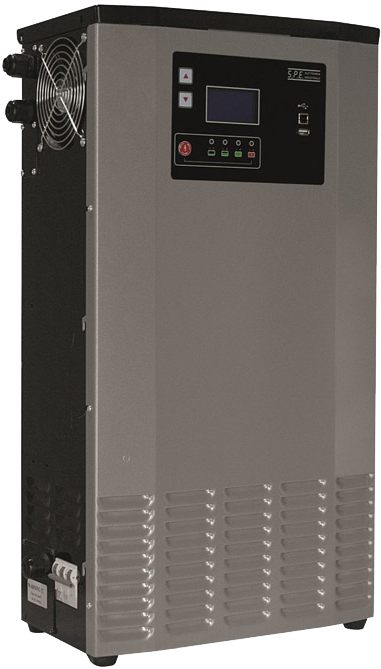 Green Range - 2, 4, 6, 8 and Green X - High Frequency Charging
Single-phase or three-phase battery chargers
High frequency switching technology
High efficiency technology and new technical designs for optimal battery performances
More power (up to 96 V, up to 300 A), less current absorbed from the mains
Programmable via front panel or USB type A/B port
Suitable for Lead-Acid, Sealed and Gel Traction batteries
Scalable & flexible
High efficiency over 90%
Various configurations available
Integrated data logger
HFView software included
Certifications available
Customizable in terms of battery type, charging current, charging curve & battery voltage (if allowed)
CAN/CAN-open BUS communication for Lithium batteries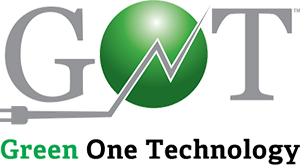 Green One Technology (GOT) Chargers
The battery chargers in our GOT range are designed to recharge all capacity traction and starter lead acid batteries. The microprocessor control systems used in GOT chargers analyse the batteries state of charge and chooses the correct charging program, keeping the battery within its parameters. The results ensure correct operation and maximize batteries performance and life.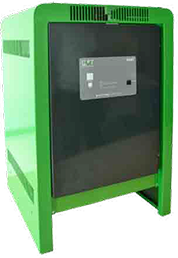 GOT Standard chargers are available in single phase and three phase options for 24v, 36v, 48v, 72v and 80v and are for batteries ranging from 320 – 960ah.
High frequency automatic chargers are also available from the GOT range.
Charging Solutions
Correct battery charging is as important as selecting the correct battery. Protecting and properly maintaining your battery begins with selecting the right battery charger. There are many different factors to consider when selecting a battery charger however charging batteries incorrectly is the most common cause for premature battery failure
Not choosing the correct charger or charge profile for your battery's technology can reduce the life of your battery dramatically, our experts at Shield can advise you when choosing the correct charger for your needs.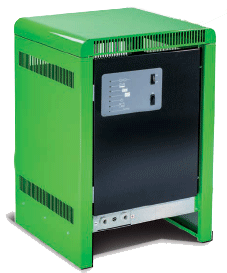 Traditional Charging
GOT Traditional standard chargers are available in single phase and three phase options for 24v, 36v, 48v, 72v and 80v and are for lead acid batteries ranging from 320 – 960ah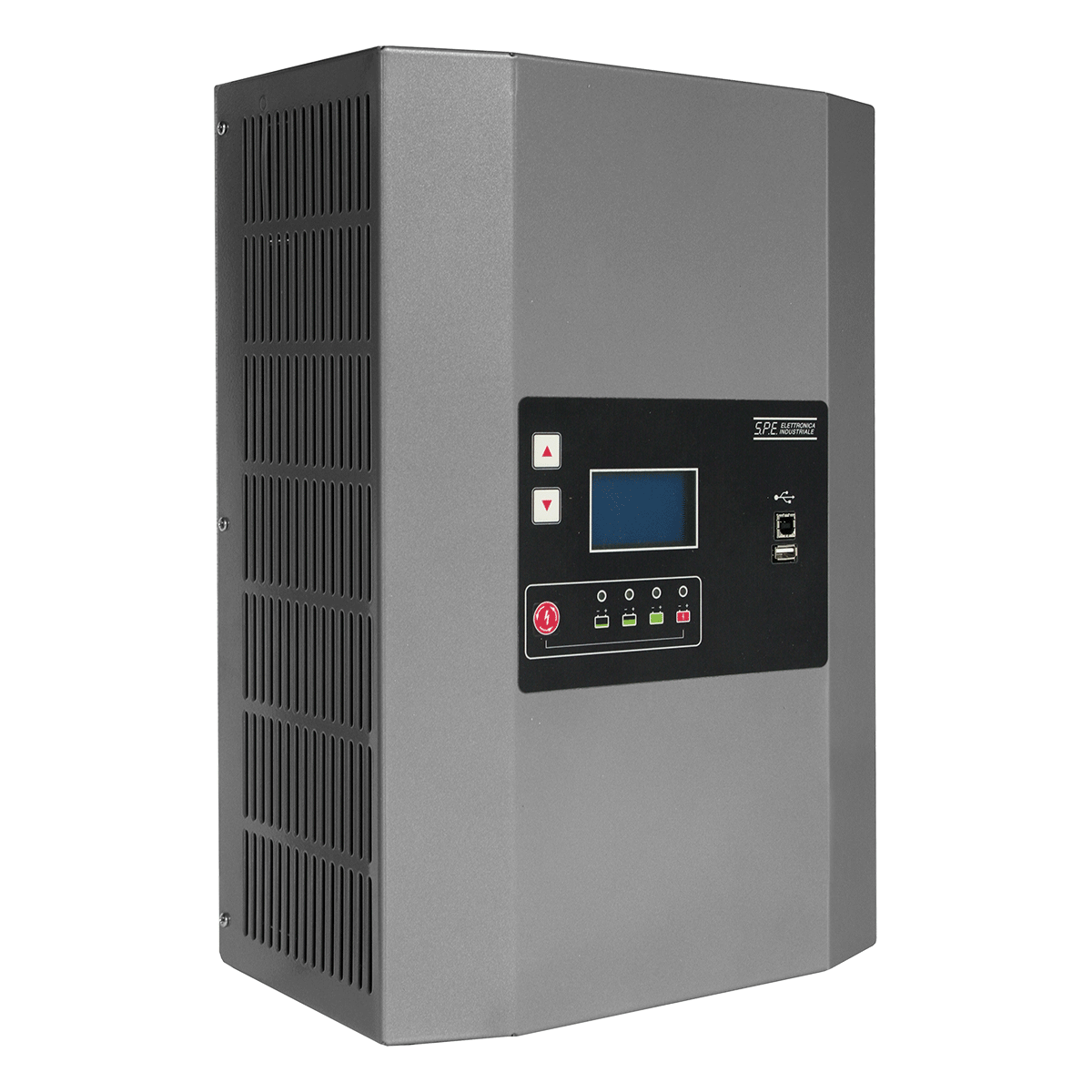 High Frequency Charging
Shield can supply High Frequency (HF) chargers In three and single phase. SPE's GREEN range for Motive Power equipment are manufactured in Italy using the latest technology and software. They are fully programmable, therefore delivering the correct voltage and current to maximise your batteries performance and life.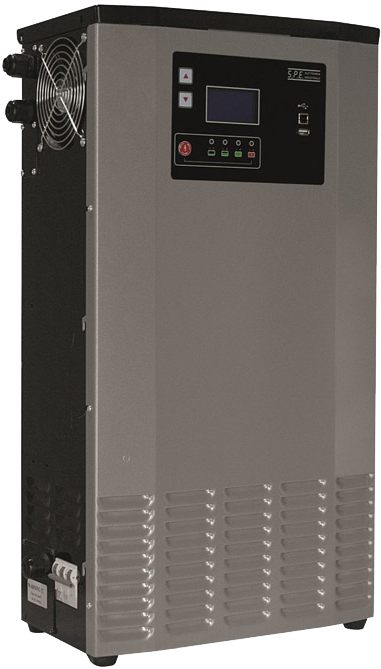 Lithium Battery Charging
With Lithium technology batteries becoming more popular in different markets, Shield can offer a range of lithium chargers to suit your requirements. Lithium batteries are able to be charged more quickly and thanks to fast-charge and opportunity charging, you can charge your battery without having to change it.
Our Lithium Motive Power batteries have an additional connector to simplify the charging operation, so there is no need to disconnect the battery from your machine during the charge process.
Charging Solutions for all applications
Choosing the right battery charger is as important as selecting the right battery. We can offer complete charging solutions for all applications, whether it's a maintenance charger for a classic vehicle or industrial charger for airport equipment, we can supply the right charging solution. Chargers are available from our battery centres for all types of batteries including Traditional Wet, Gel and Lithium technologies. Please contact any of our battery centres for more information and to discuss our many Charger solutions.
Charging and Changing Rooms
We offer a wide range of battery handling products, from simple roller beds through to powered magnetic extraction units.
The range covers complete battery handling solutions including ventilation, electrics and mechanical installation designed and managed from start to finish.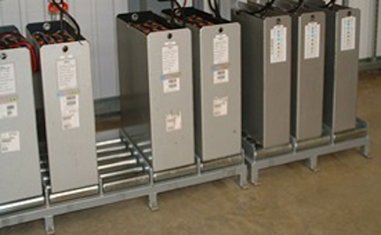 Roller Beds and Charging Frames
The range of roller beds have been specifically designed to meet the requirements of battery changing.
Taking into consideration space saving and the movement of heavy loads these roller beds are available in a choice of roller finish in either black nylon or BZP steel.
For smaller battery rooms we can also offer a budget range of roller beds.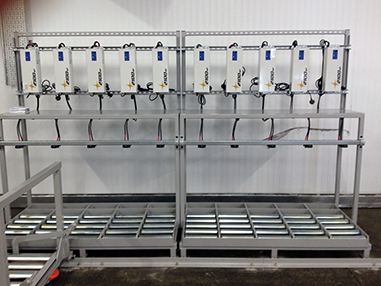 Combined charger stands and roller beds are easily the best solution for lateral changing of batteries. The design combines the best features of standard charger frames and roller beds into one compact unit.
Charger frames are available with single / double and multiple charging shelves and have a variety of mounting options for back mounted or foot mounted chargers.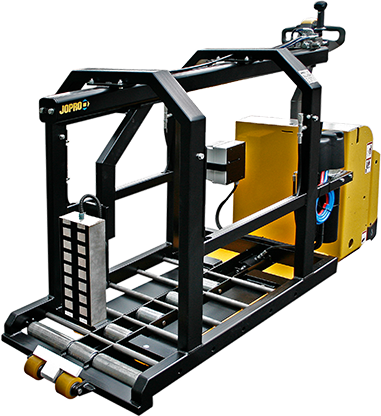 Battery Transfer Systems
Shield offer a wide variety of battery transfer systems. All systems fall into two categories - Horizontal extraction and vertical extraction.
Horizontal extraction can supply both powered and manual transfer systems so that the right product can be provided for the right application.
The modular design can be customised with different winch magnets, drive and lift systems to create a truly bespoke product which suits all applications.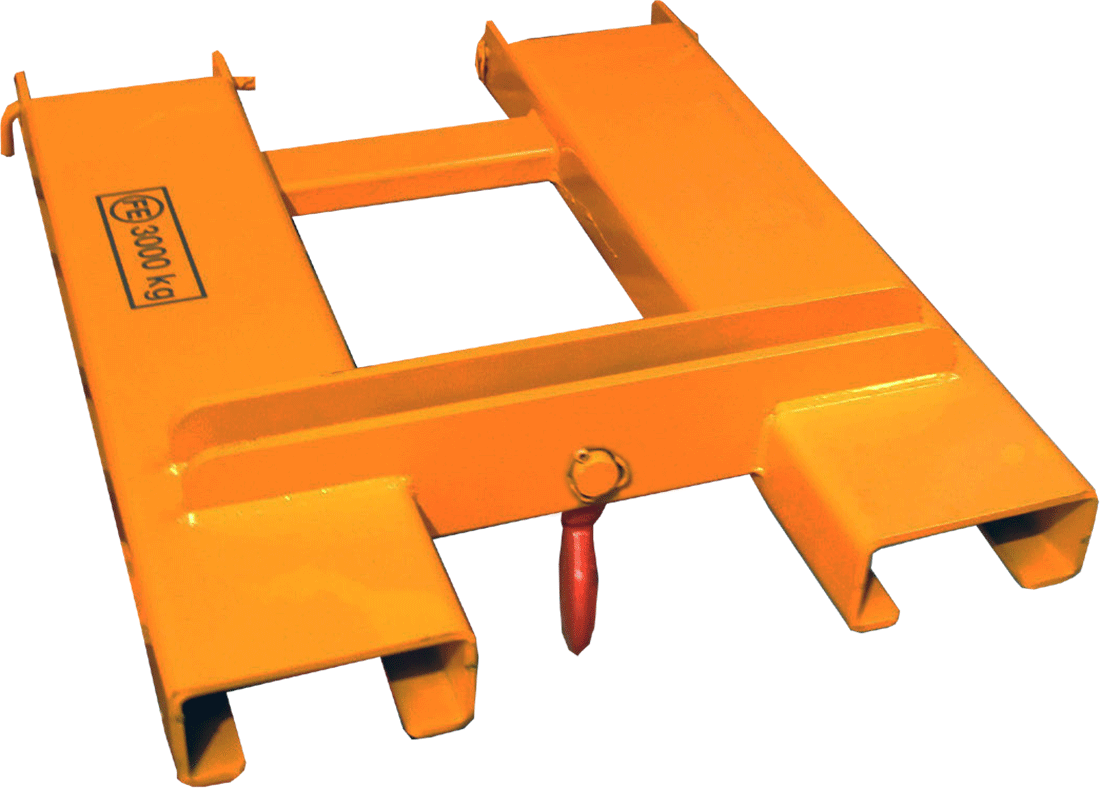 Lifting of batteries vertically needs the use of a spreader lifting beam. Batteries often have two or four lifting holes and, in some cases, these are not central to the battery. Our range of standard and adjustable lifting frames are capable of lifting many types of batteries.
All the lifting frames are load tested together with the wire ropes or chains supplied. These lifting beams are an ideal back up to transfer systems and for maintenance.
Leads, Accessories & Service
Our accessories section below offers many ways to keep your battery in optimal condition, from watering kits to new leads and plugs Shield can supply all that you require to keep your business and material handling equipment moving.
You must consider with Electric Material Handling equipment that the battery pack has a limited lifespan, and the correct watering and maintenance of your batteries is critical to maximise life and performance.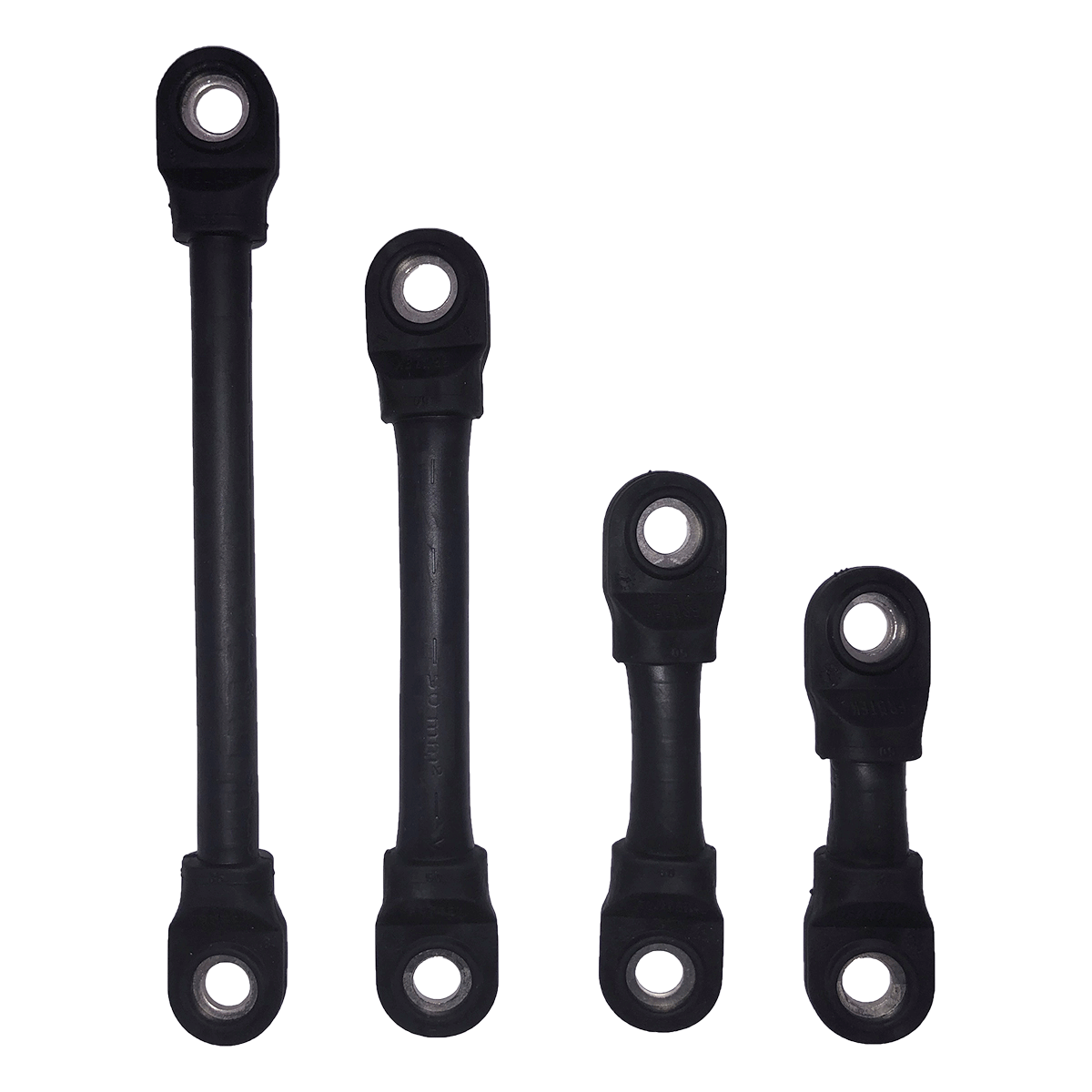 Leads & Accessories
With well over 100 years of manufacturing, distributing and providing power solutions, our customers can buy with confidence and assurance when purchasing from our accessories range. Our range includes, connectors, take-off leads, electrolyte level sensor (Slinky), packing sheets and other related quality parts.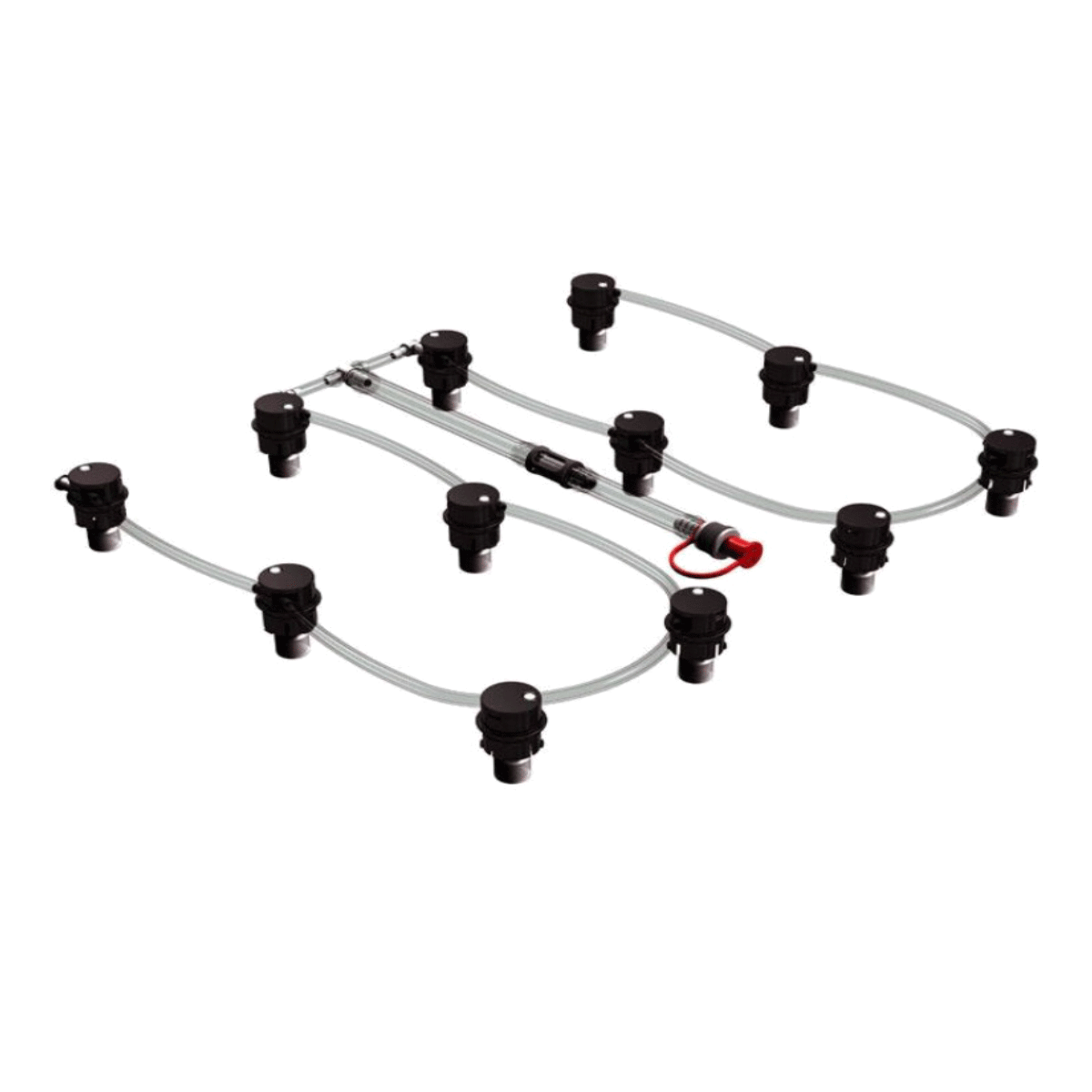 Battery Watering & Servicing
Battery watering, or lack of, is one of the main reasons for battery failure. Shield can offer a complete range of battery filling systems including the popular BFS and Aquamatic watering systems. Automatic battery watering systems provide an easy way to maintain the correct water levels, by simply connecting the system after charging replaces the lost water caused by the gassing process during the charge cycle.
Keeping the electrolyte levels at the correct height maintains the correct sulphuric acid sg level, therefore, allowing for a more efficient operation, which in turn means obtaining maximum life expectancy from your battery and less service calls due to cell failure.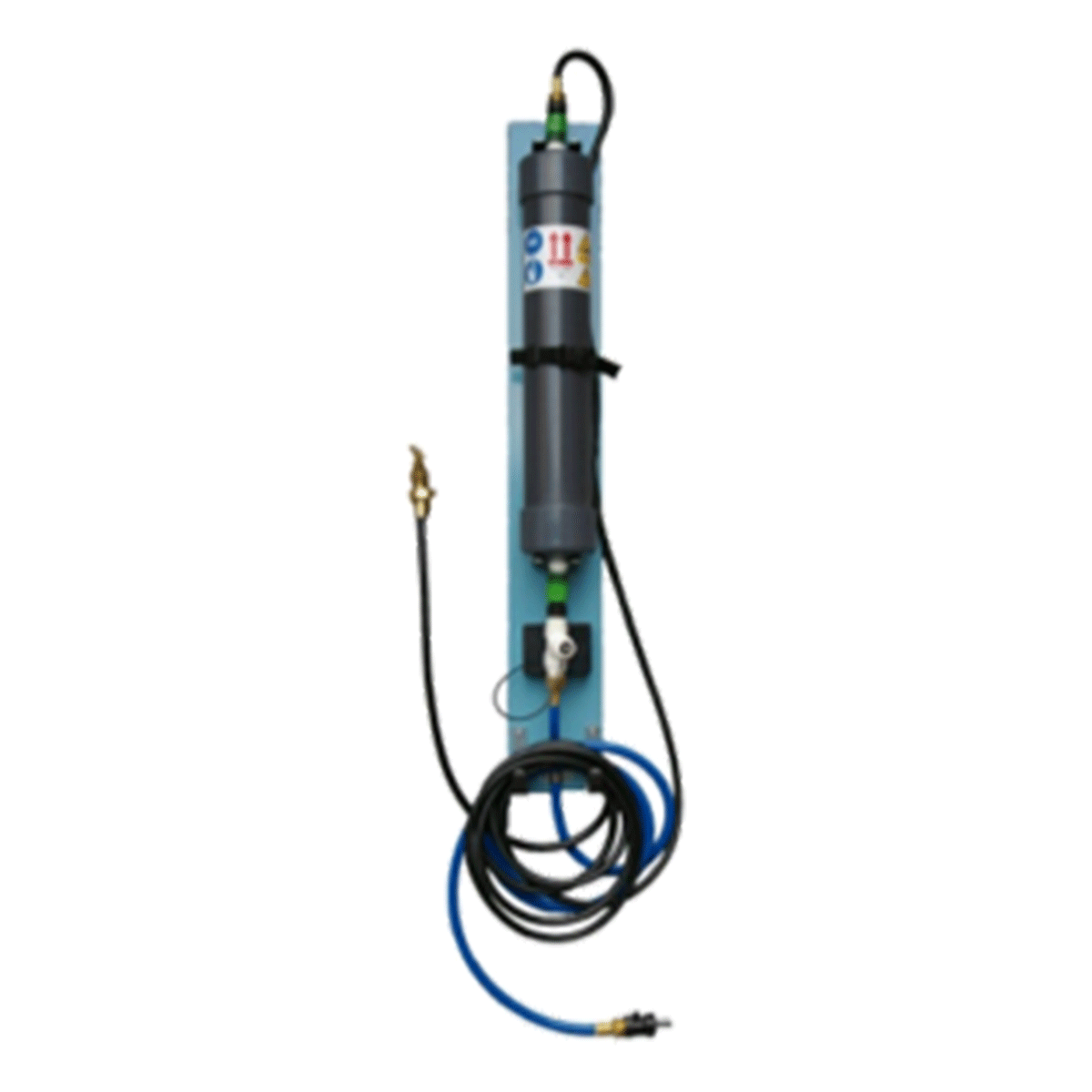 Purerflow Water Deioniser
Create your own deionised water with our Purerflow Water Deioniser. It removes the harmful elements from tap water which can be detrimental to the life of a lead acid battery. Manufactured in the UK, the Purerflow Water deioniser can produce up to 3000 litres of zero TDS water per cartridge depending on the input water quality.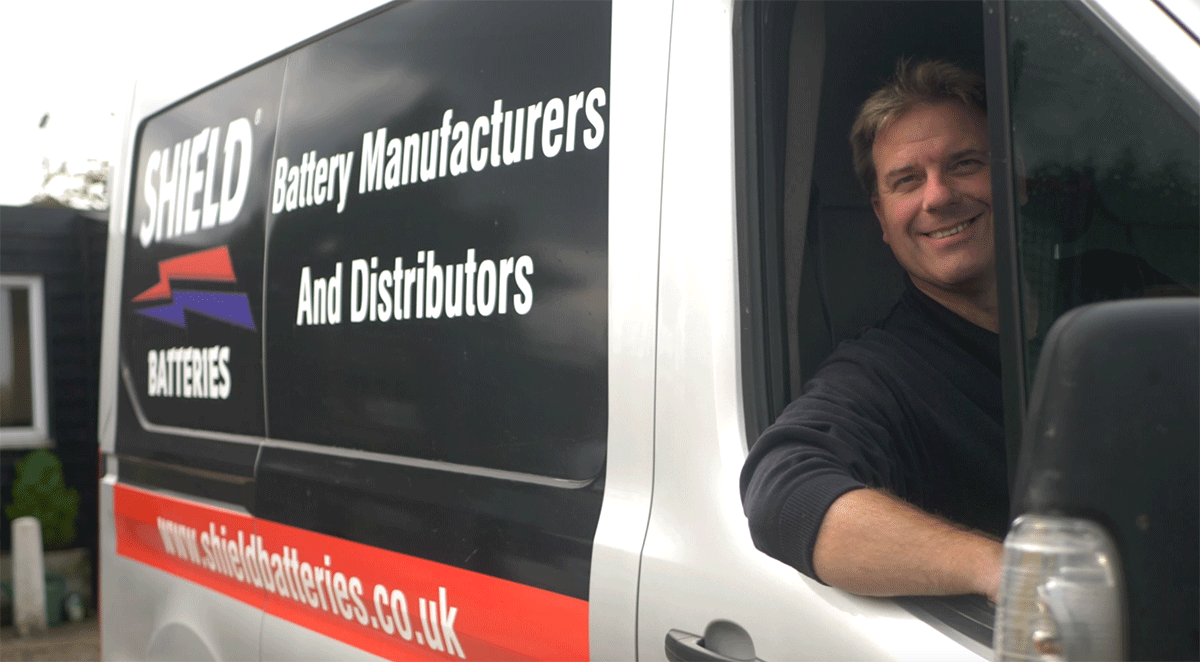 Maintenance Fitting & Topping Contracts
Our experienced battery and maintenance engineers can offer a fast-efficient service whenattending your site. Equipped with modern technology, our engineers are available to offer battery fitting, servicing, topping and cleaning. We also can provide downloads and charger maintenance to help run your business as efficiently and productively as possible..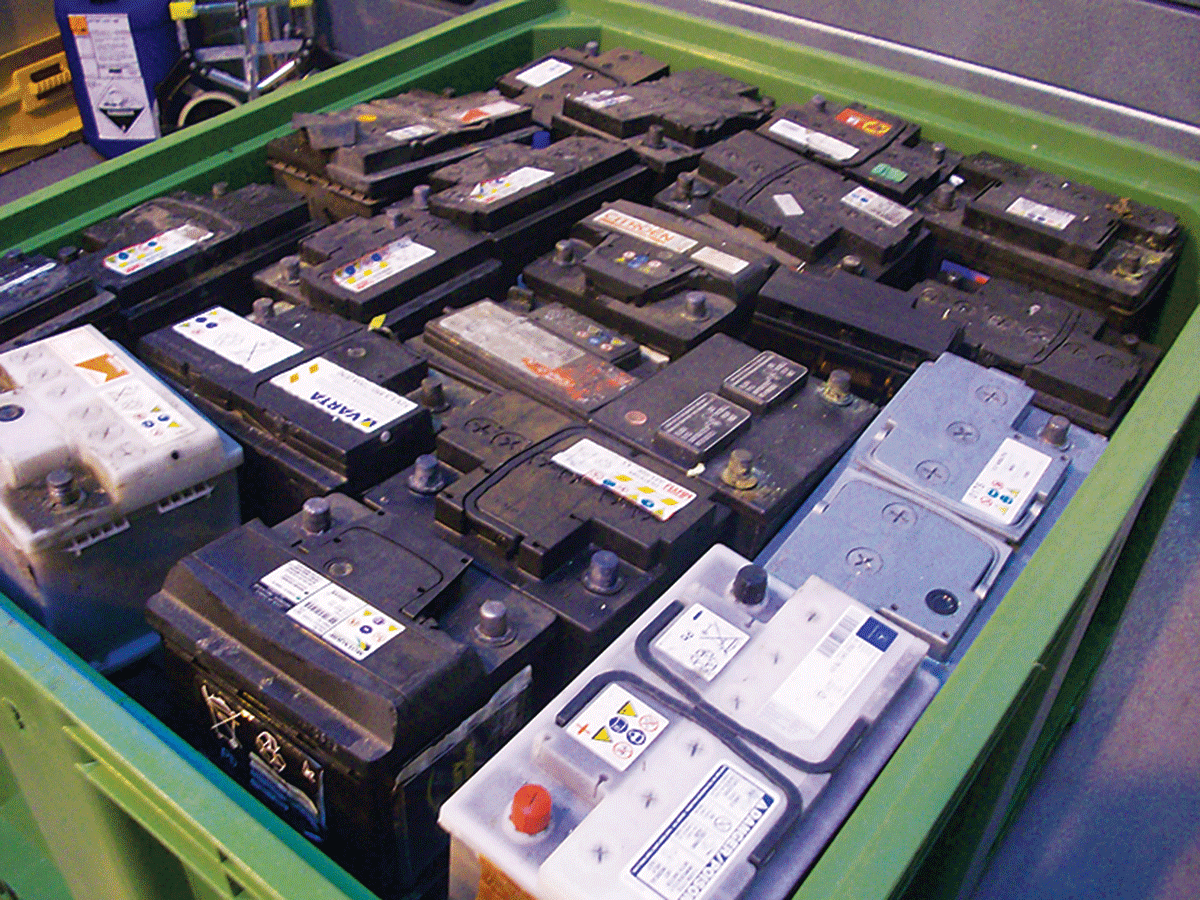 Battery Recycling
Did you know your old batteries could be worth something? As a producer of industrial batteries under the 'Waste Batteries and Accumulators Regulations 2009' we are obliged to take back waste industrial batteries. We will agree the necessary arrangements for the return, proper treatment and recycling of the waste industrial batteries. Our services include; battery collection, recycling, and providing environmental documentation required to meet legislative requirements.