Access Batteries at Shield Batteries
Shield Batteries are proud to offer a vast range of access batteries from multiple brands. The support of our sales and technical team is second to none and if you are not too sure what you are looking for then please feel free to contact us and we will be happy to offer support and advice.
Brand Links
Summary of Access Battery Range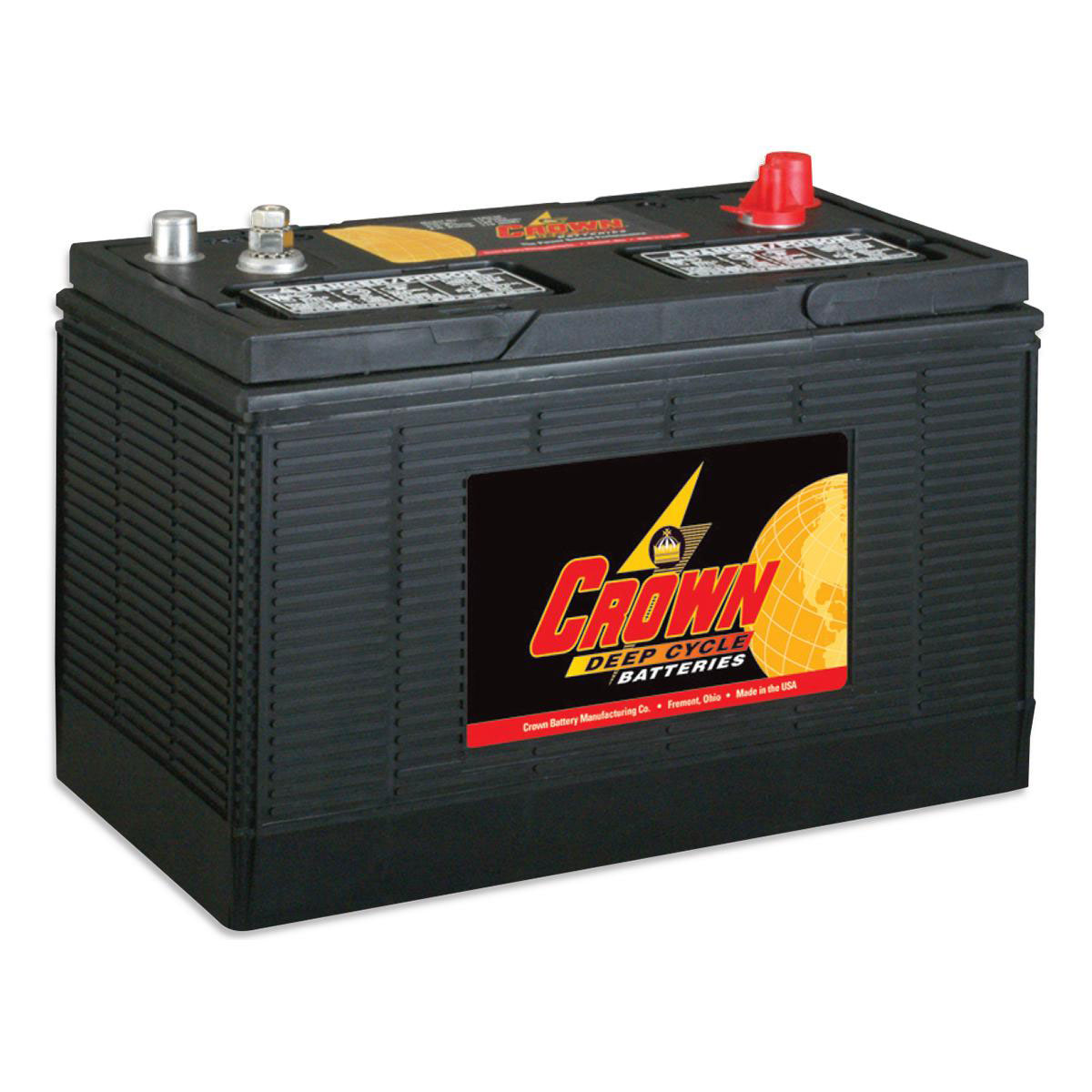 Crown Deep Cycle Batteries
Crown's modern one-piece solid-cast design provides a lower internal resistance so charging and discharging are optimum, providing a longer battery life. Dense TBLS (tetra-basic lead sulphate) crystal content in the positive plate ensures more resistance to breakdown for longer life and consistent performance.
Crown's Quality System is ISO-9001:2008 certified, meaning they have the capability to design, develop and build best-available battery products that work better and last longer. Crown Battery's quality system identifies key metrics such as customer satisfaction, process management and process results analysis to drive continuous improvement.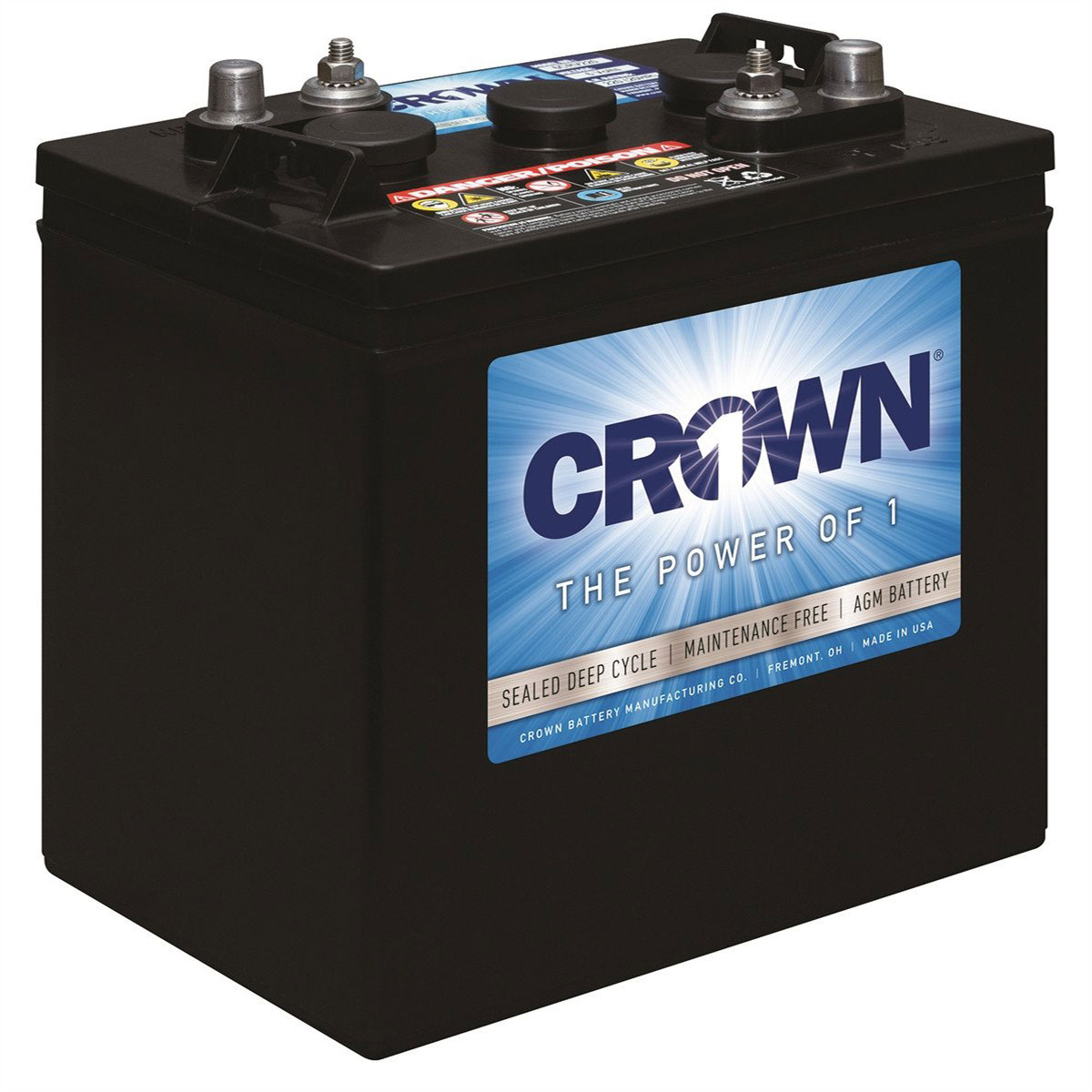 Crown1
Crown1 is a sealed deep-cycle AGM battery which boasts a robust design which tolerates deep discharge and maximum safety due to the sealed, spill-proof design which is easy to deploy. This maintenance free battery has a dual terminal design which ensures multiple application fulfilment. Crown1 has a thicker plate construction with more active materials and an inset plate which delivers longer discharge times and an increased tolerance for deep-cycle service leading to an increased performance in comparison to flooded batteries.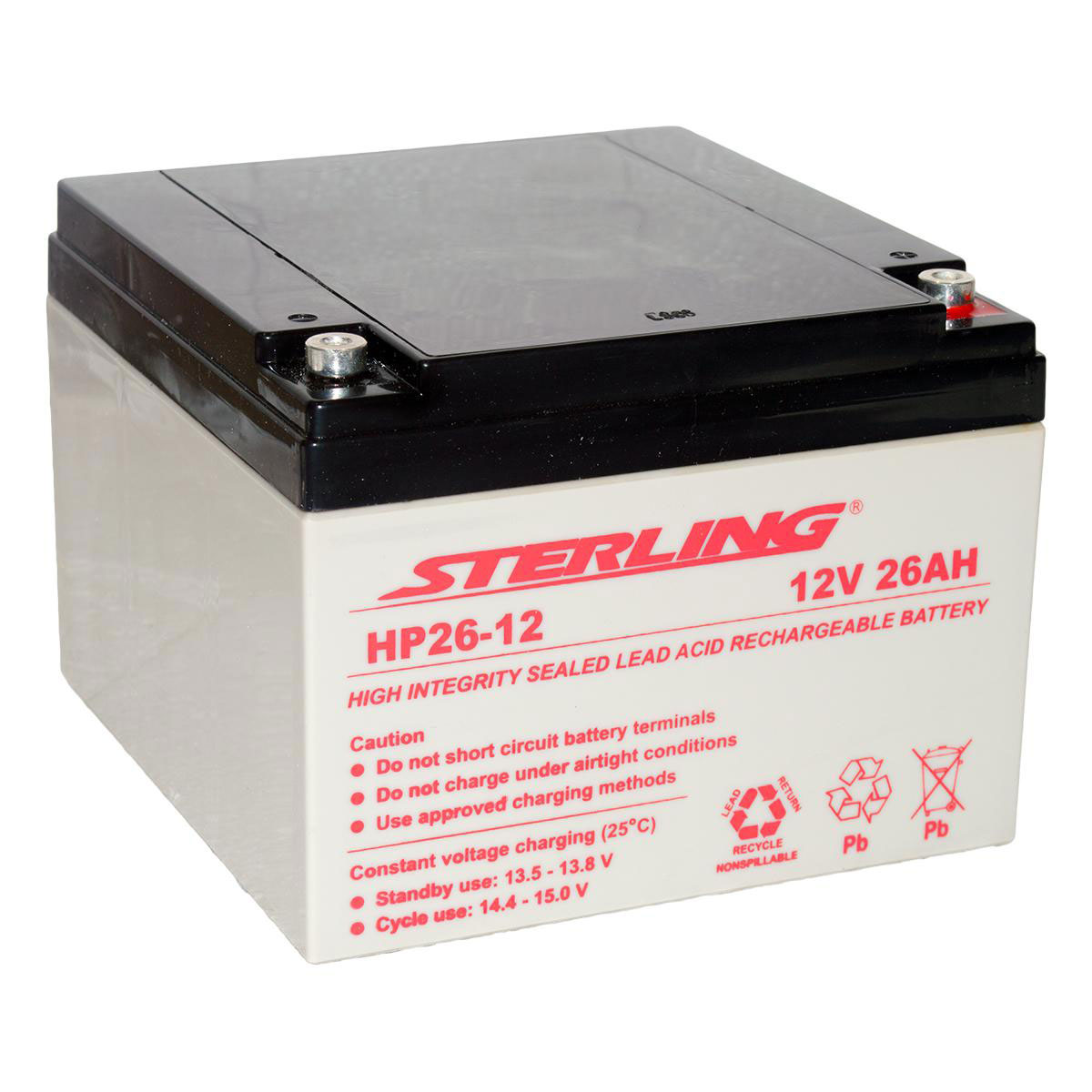 Sterling Series
The Sterling H, HP and HPX Series are the perfect replacements for many applications including: stand-by power, emergency lighting, phone systems as well as many others. These series utilise Sterling's unique electrolyte suspension system incorporating a microfiber glass mat to retain the maximum amount of electrolyte in the cells. The electrolyte is retained in the separator material and there is no free electrolyte to escape from the cells. The design of this series battery incorporates the very latest oxygen recombination technology to effectively control the generation of gas during normal use. Sterling's unique construction and sealing technique ensures no electrolyte leakage from case or terminals. The batteries are equipped with a simple, safe low pressure venting system which releases gas and automatically reseals should there be a build up of gas within the battery due to severe overcharge.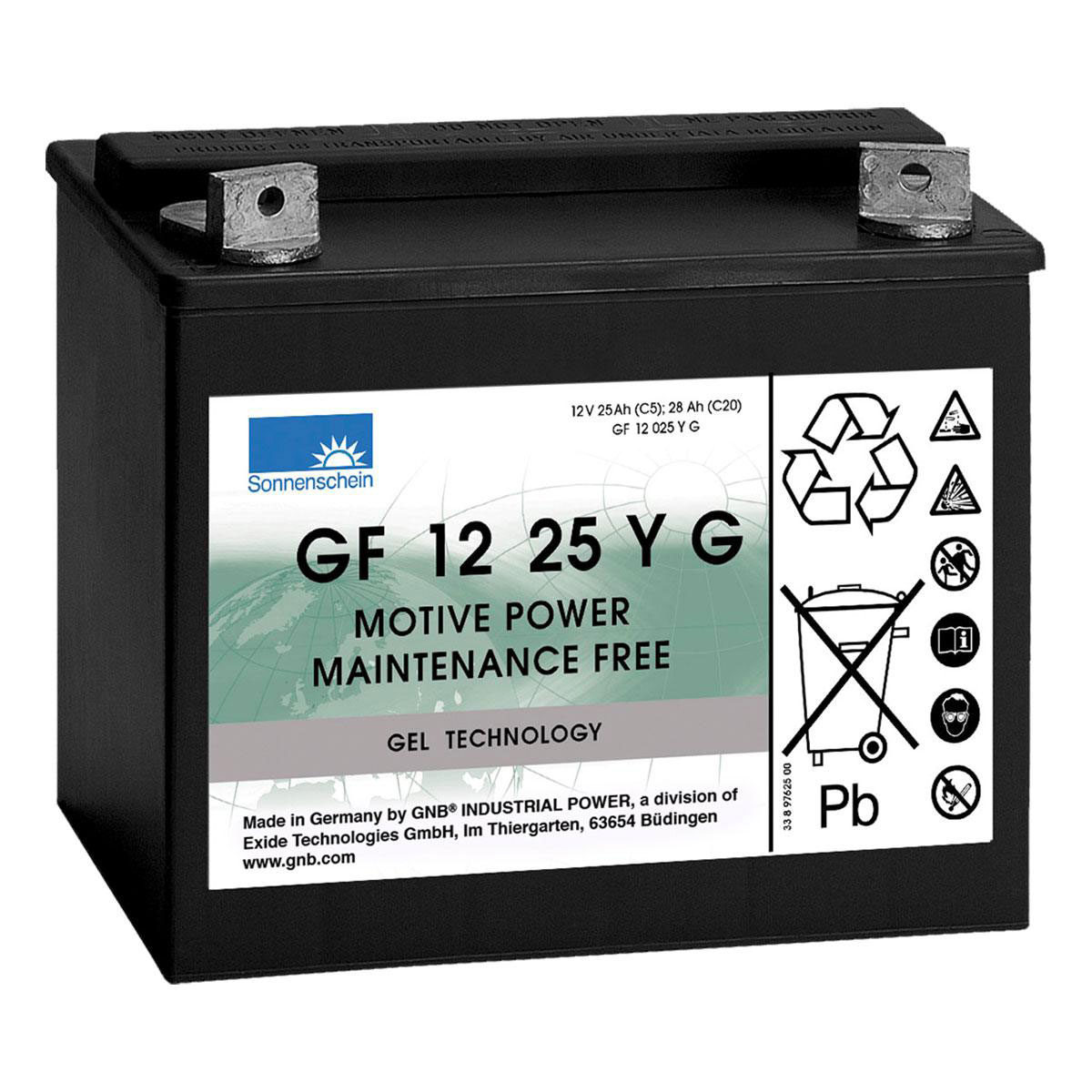 Sonnenschein dryfit battery range
The batteries in the Sonnenschein dryfit range are compact, versatile and can be used in a wide variety of applications. Dryfit technology consists of closed-system batteries in which the electrolyte is fixed in a gel. This means that no maintenance whatsoever is required throughout the entire service life of the battery. The special advantage of the Sonnenschein dryfit battery lies in the batteries' suitability for extreme operating conditions and the highest demands on reliability.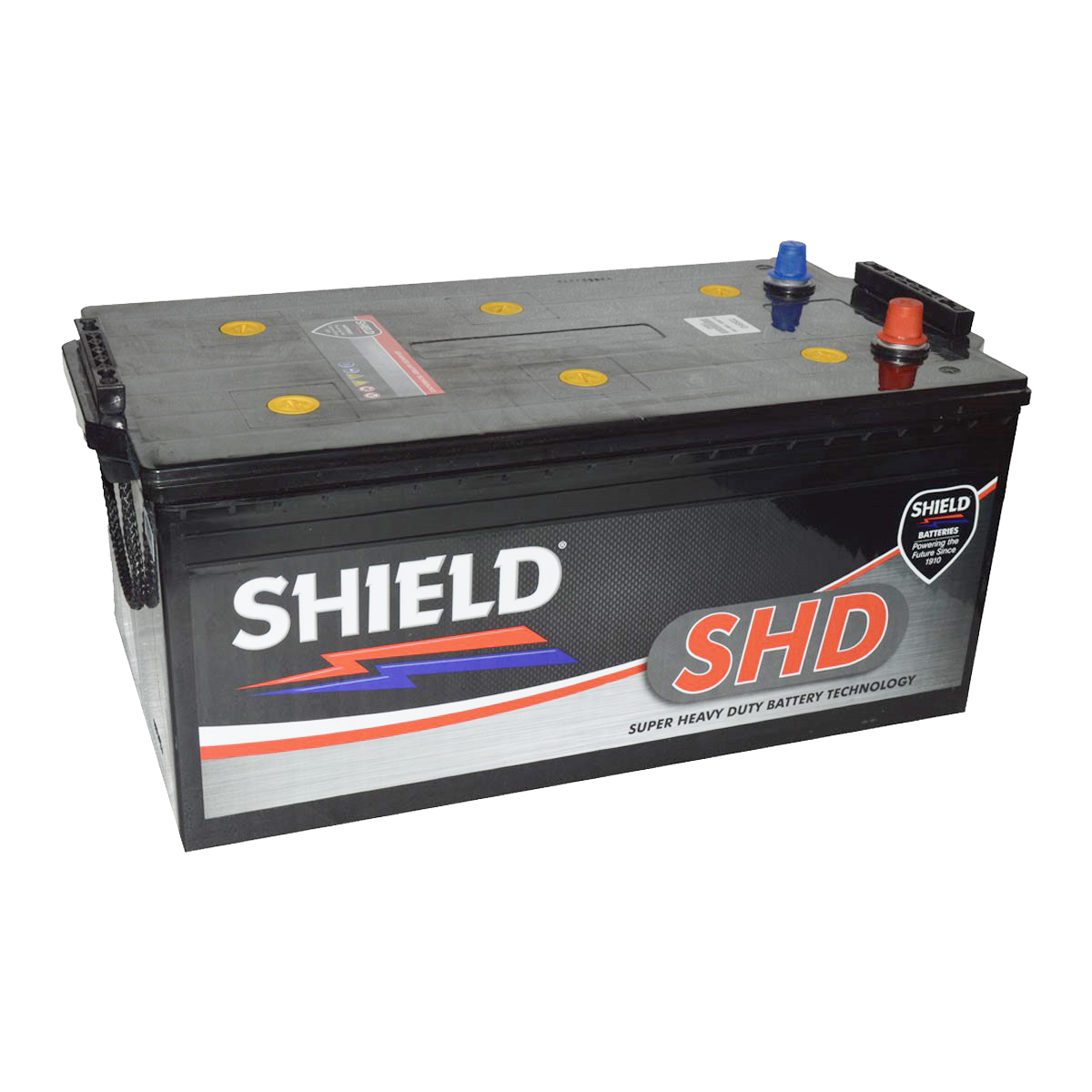 Shield Performance SHD-CV Super Heavy Duty
Shield's range of super heavy duty commercial vehicle batteries offer advanced plate design, increased service life, deep cycle capabilities and vibration resistance. SHD batteries offer 30% more cranking power than the standard HD commercial batteries.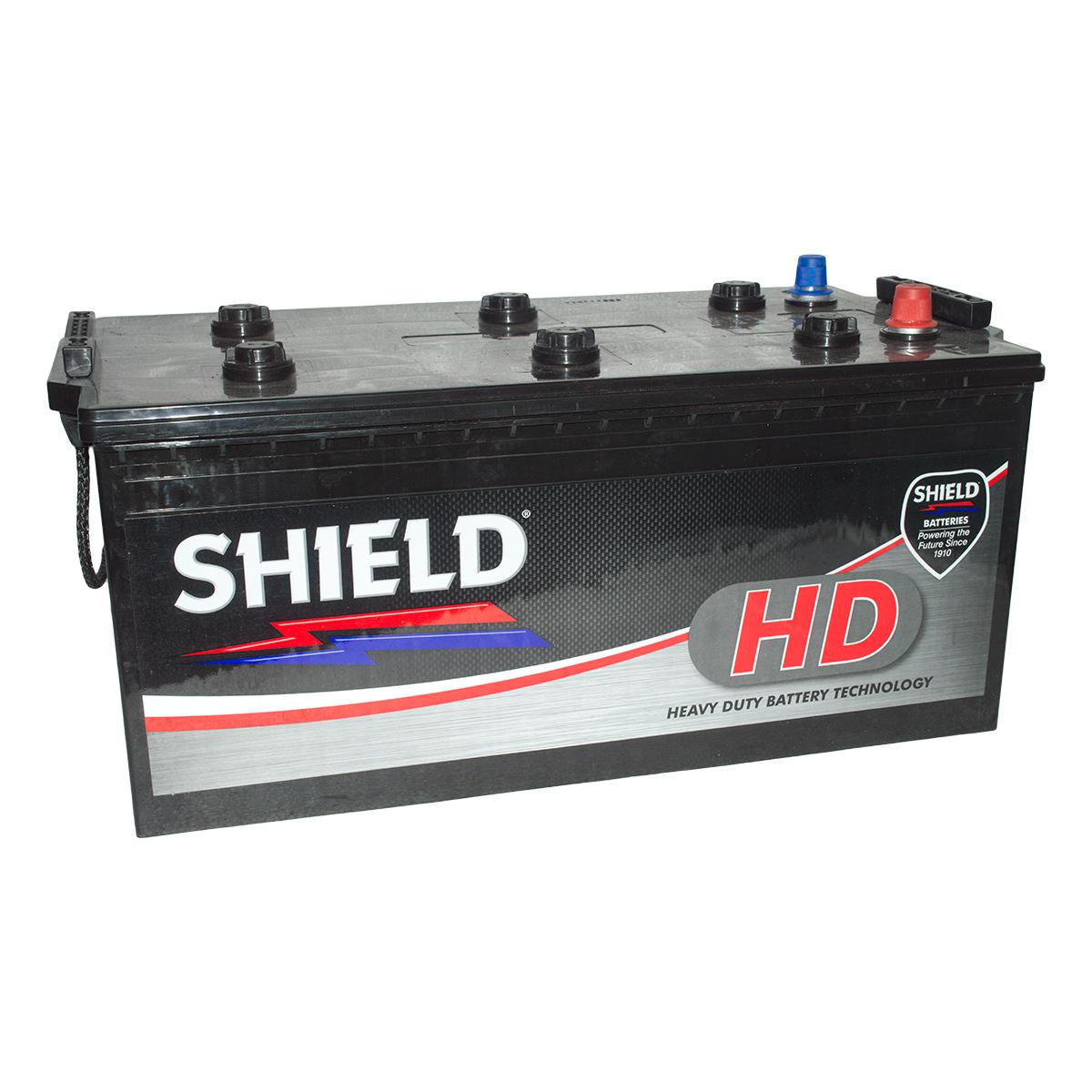 Shield Performance HD-CV Heavy Duty
Shield's range of heavy duty commercial vehicle batteries offer advanced plate design, increased service life, deep cycle capabilities and vibration resistance allied to OE quality performance and specification.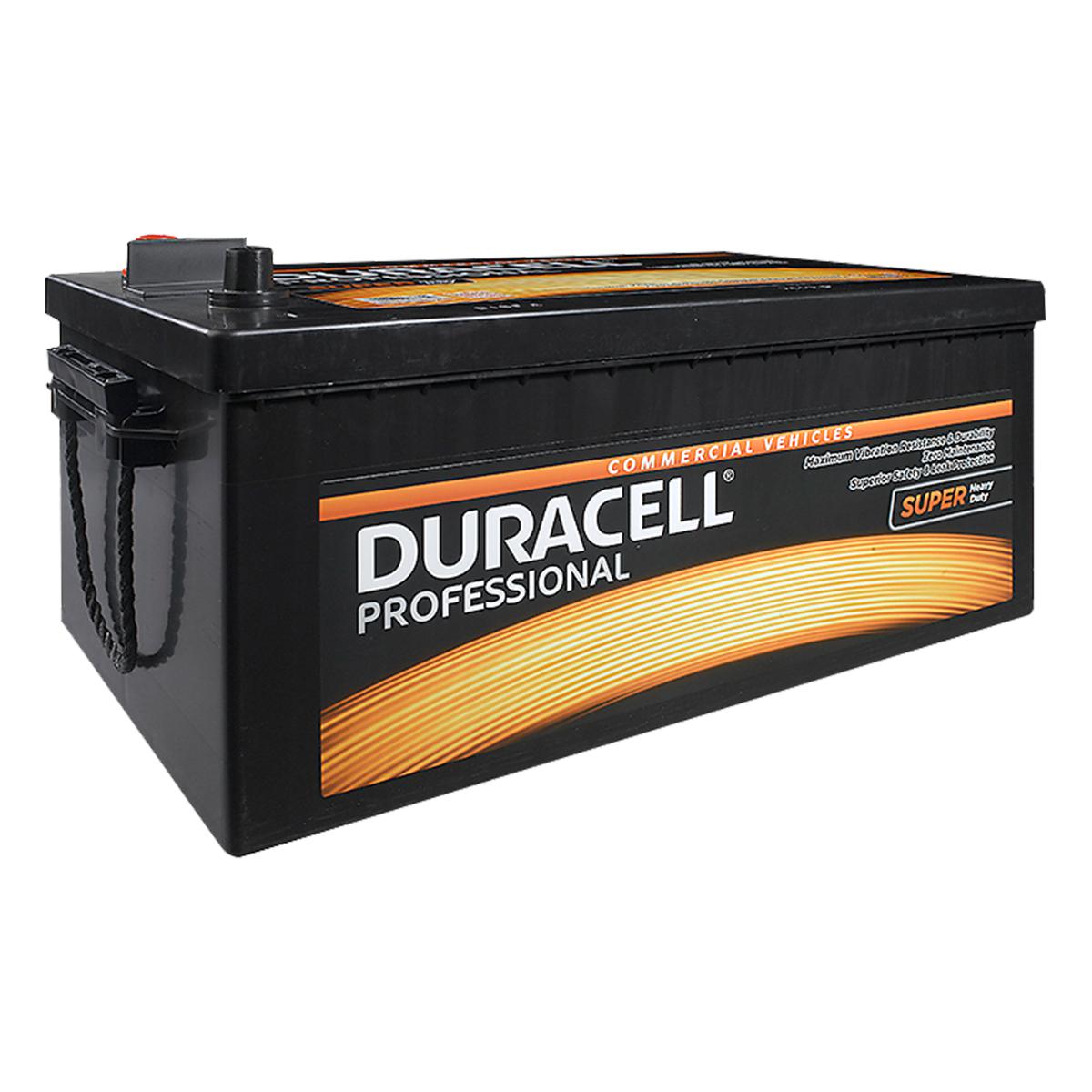 Duracell Professional CV
Duracell's Heavy Duty and Super Heavy Duty commercial vehicle batteries will reliably start every engine in all conditions, together with providing sufficient energy to onboard vehicle systems. SHD versions of Duracell's Professional range offer safety features such as central venting and safety plugs. 145/180 and 225 Ah batteries feature a centrally vented 4-chamber lid to prevent electrolyte leakage and incorporates an integral flame arrester for additional security.