North Leicester MG Club - The Charnwood Caper 19th May 2019
We were delighted to award the star prize of a Shield Classic Car Battery to the winner of the Raffle at the 2019 Charnwood Caper, Jim Andrews and his MG VA 1937 Vintage.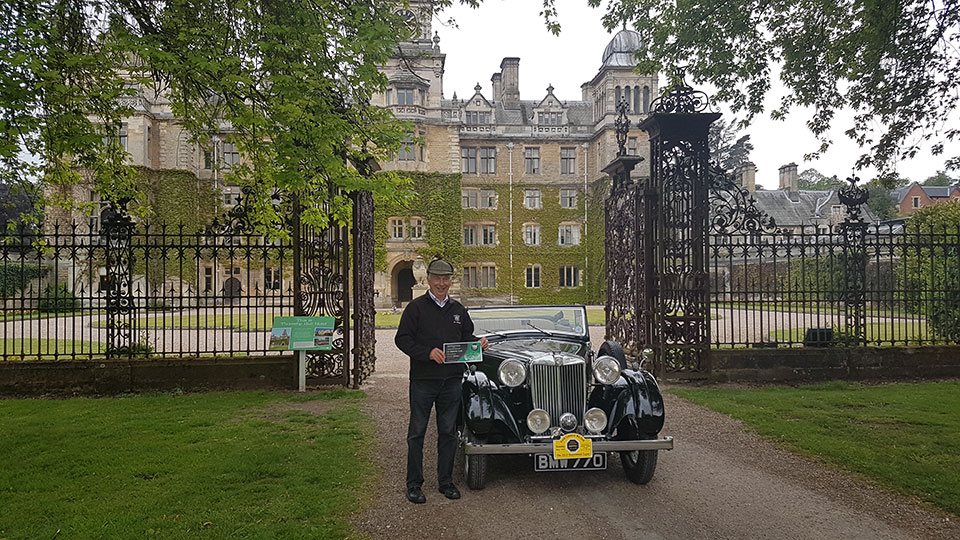 ABOUT THE CHARNWOOD CAPER
Each year since 2004, there has been a nationally-advertised car run called The Charnwood Caper. The run takes its name from the area of north Leicestershire which has the scenic Charnwood Forest at its heart. It usually takes place in May and starts off with a light breakfast around 9 to 10 am, either at the North Leicester MG club HQ or a place of interest.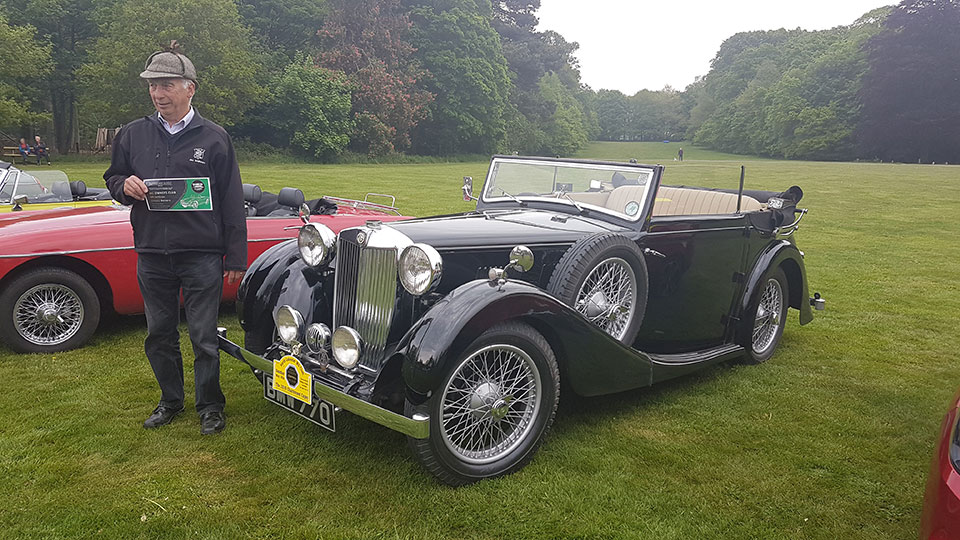 Although generally the preserve of classic and sports cars (many of which are not MGs), the "Caper" is open to anyone (in any type of car) who enjoys a drive of 60 or more miles along country lanes.
The final destination of the run is always a place of interest and this year Thoresby Park in Nottinghamshire was the finish line, after an 80mile rally.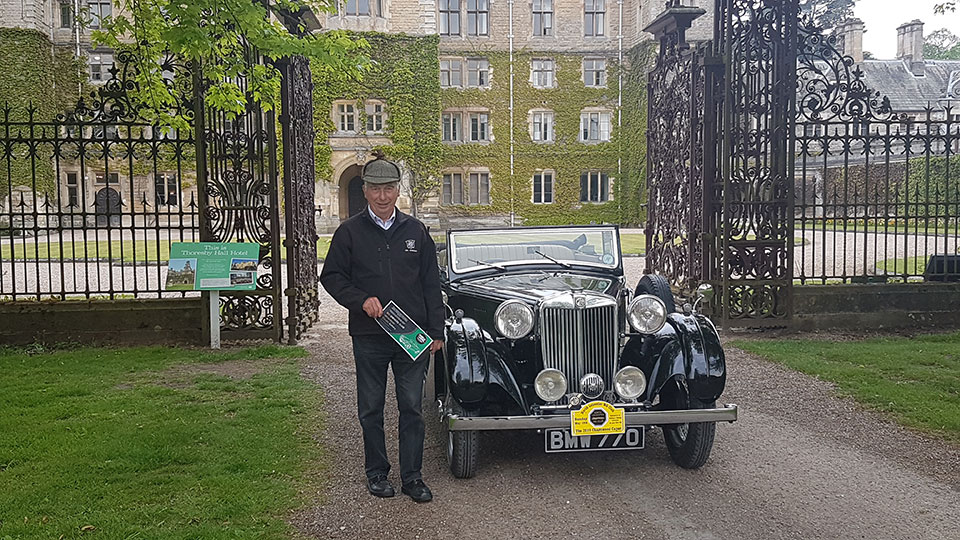 Each year, surplus funds generated by the "Caper" are donated to a local charity. Recent beneficiaries have been Wishes for Kids, LOROS Hospice (2013 run), The Derbyshire, Leicestershire and Rutland Air Ambulance, Headway Leicester, Rainbows Hospice, and Steps Conductive Education Centre.
Neil Turner from SEC UK (a Shield Batteries company) who is also a member of the North Leicester MG Club, was delighted to present the Prize voucher for the Classic Car Battery to Jim Andrews. Jim restored his stunning 1937 MG VA classic vehicle over a 14-year period into the beauty it is today and was thrilled to win his prize.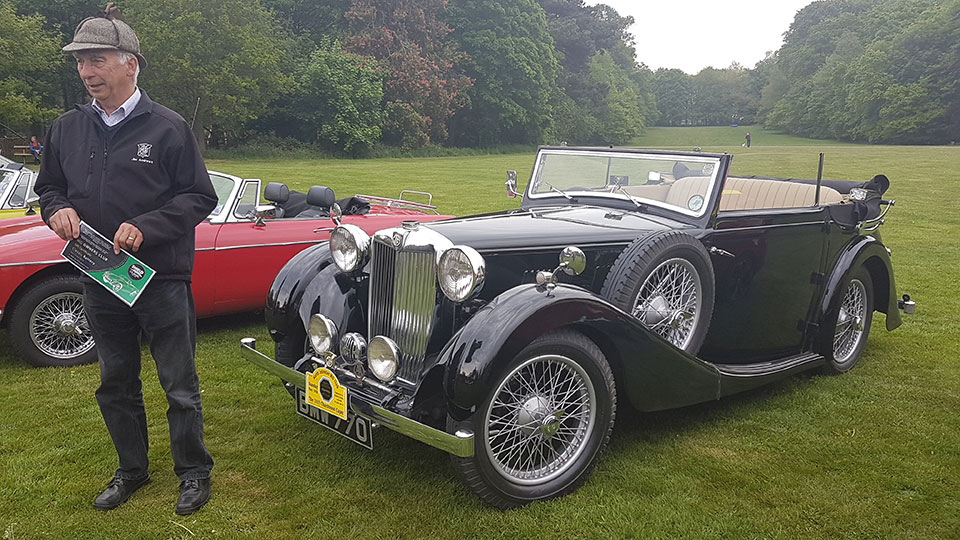 Congratulations to Jim Andrews and everyone that took part in the Charnwood Caper.