WINTER BATTERY TIPS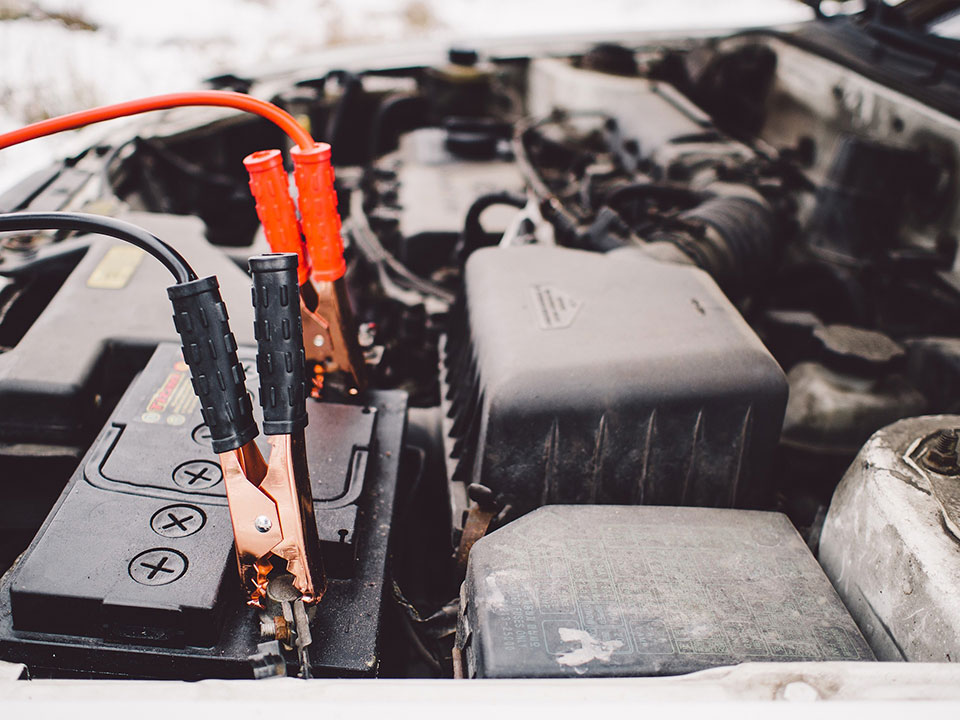 Cold weather can take its toll on your carís battery Ė Cold weather inhibits the chemical reaction necessary to make a battery work, which is often the reason you may have trouble starting your car on a cold winter morning! Cold weather together with a lack of car usage, especially over the festive period, every year leads to high numbers of assistance call outs. If your car is reluctant to start on cold mornings, it could be a sign your battery needs replacing.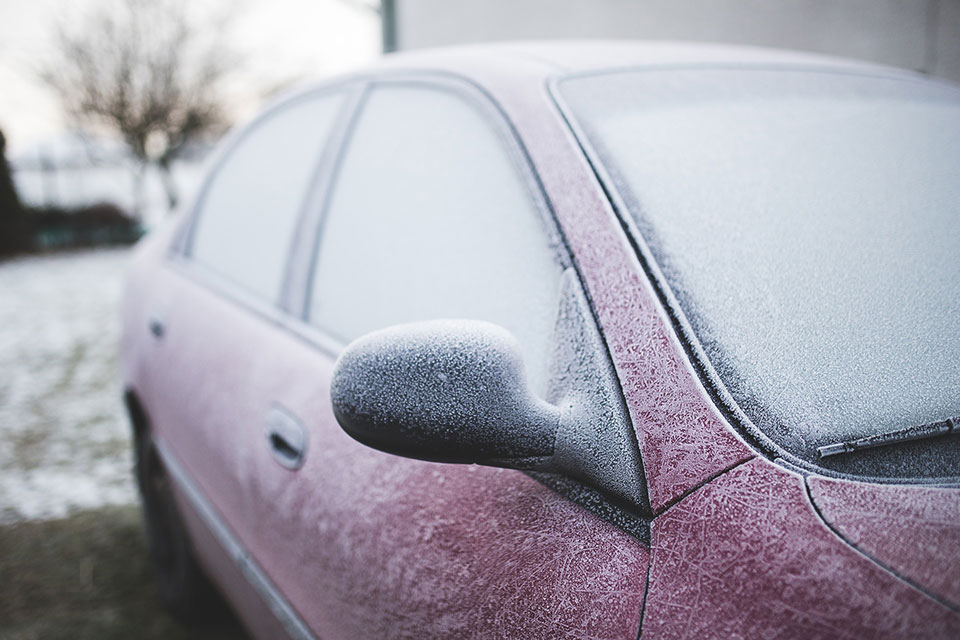 A car that refuses to start can put you in a spot. In most cases, a discharged battery is the issue. Accidentally leaving the headlights on, or the interior light can do this, but it could also indicate a dying battery or a fault with your car.
Our battery technicians can check the battery voltage and cold cranking capacity (CCA) and advise you as to whether the battery needs replacing. A battery that is discharged for no apparent reason may need replacement, especially if it is older than three years.
Battery performance decreases over time, which gives you time to fix the issue before it fails completely. However, batteries can sometimes die suddenly. A sudden battery failure can occur if the battery is becoming weak or if there is a short in one of its cells.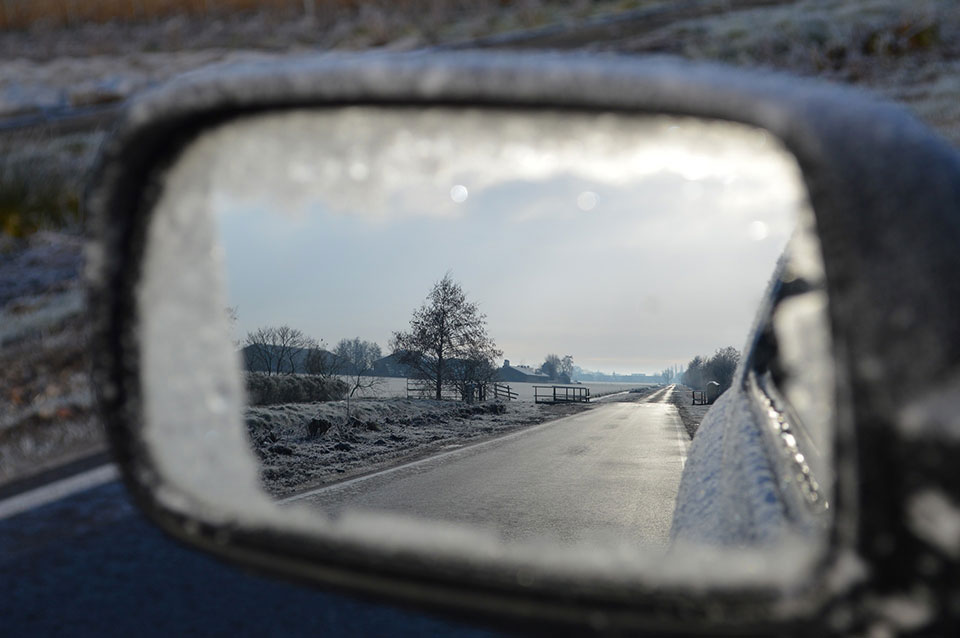 If a fully charged battery discharges quickly, you probably have a drain. A mechanic will be able to check the drain and find the fault if there is anything abnormal.
If you are stuck due to a flat battery, jump starting the vehicle is an option. However, jumpstarting the vehicle is not going to rectify any underlying fault it would be wise to have the battery checked as soon as is practical. But, donít jumpstart the vehicle unless you are confident about it. Before you jump start, double-check with the car manual to ensure that you have got the connections right. Even a single wrong connection while attempting to jump start can damage sensitive electric components.
In some cars, replacing the battery is not as simple as removing the old one and connecting the new one. The carís computer system may need to be matched to the new battery by programming. If your carís radio has an anti-theft feature, you may need to input the radio security code to get it working again after a battery change.
Donít try to stretch the life of a battery by waiting for it to fail.
If your mechanic tells you that the battery needs replacement, get it replaced straight away.
Donít change batteries yourself unless you are qualified to do the replacement.
If your vehicle is likely to be inactive for any long period, consider purchasing a smart charger to keep the battery in peak condition during periods of vehicle inactivity.
Ensure that your battery is checked at least once a year by a qualified technician.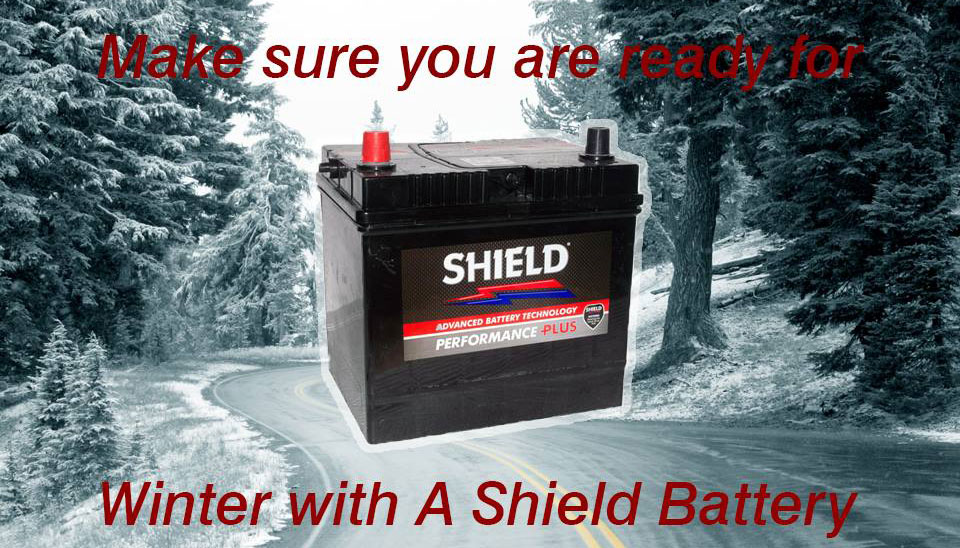 For further advice or a free battery check Ė feel free to drop into any of our Battery Centres for a free battery check.
Shield Batteries ÖÖ.Powering the future since 1910
Find us at......
Bishops Stortford, Herts - 01279 652067
North West - 01942 644222
Leicester - 01162 848082
Yeovil - 01935 848858
Poole - 01202 667728
Lincon Batteries, Southend (Classic Car Batteries) - 01702 525374