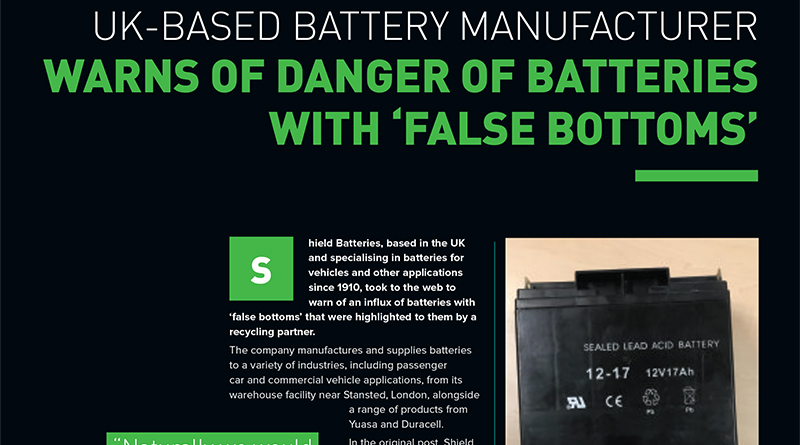 Shield hit the headlines for highlighting a worrying find in the battery industry
28th September 2018
FEATURED IN SCOTS AUTO SCENE - THE MOTOR PROFESSIONALS MAGAZINE
We are delighted to have been approached by the editor of Scots AutoScene magazine as they were so impressed by our news post on our website in July highlighting the issue of imitation batteries found in the UK, they wanted to feature it in their hard copy & digital magazine. ...
Read news article >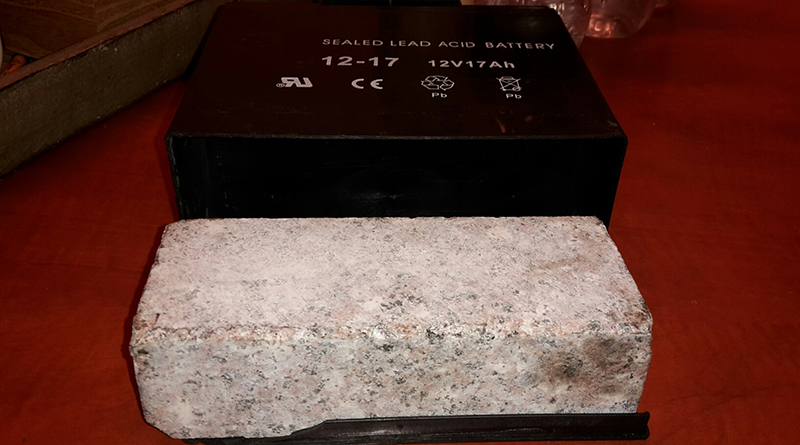 Beware Of Imitations
10th July 2018
There are times when one is given information that is so staggering that one has to blink, rub one's eyes and re-read the information as the content is utterly unbelievable. Word reached us recently via our recycling partners of batteries sent to them for recycling that have been fitted with a false bottom and contain a lump of granite.
There is no reason whatever to do this, b ...
Read news article >