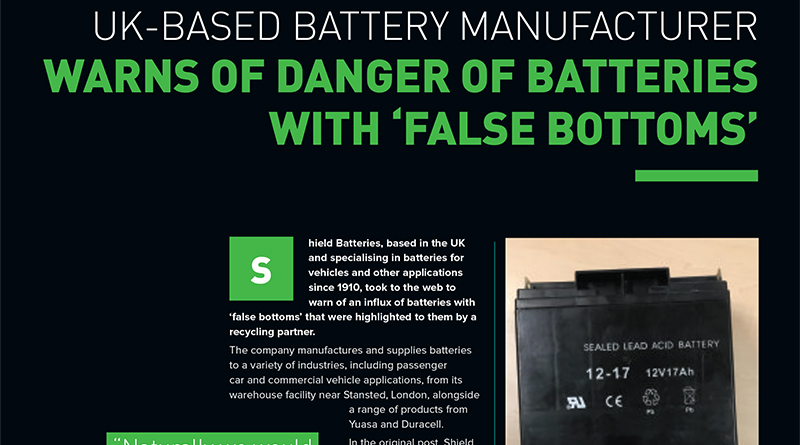 Shield hit the headlines for highlighting a worrying find in the battery industry
28th September 2018
FEATURED IN SCOTS AUTO SCENE - THE MOTOR PROFESSIONALS MAGAZINE
We are delighted to have been approached by the editor of Scots AutoScene magazine as they were so impressed by our news post on our website in July highlighting the issue of imitation batteries found in the UK, they wanted to feature it in their hard copy & digital magazine. ...
Read news article >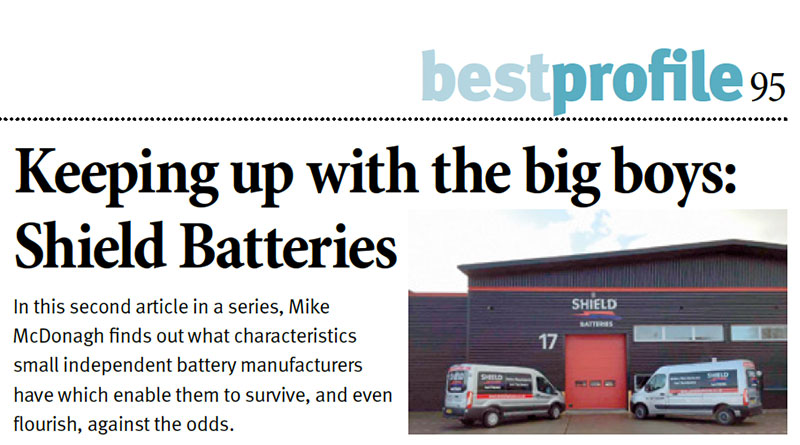 Shield Batteries recognized in an international publication.
25th August 2017
Best Magazine Article Download Shield Batteries were recently interviewed to be featured in an international publication. The article was on how we compete as a small independent battery manufacturer and how we have survived and flourishes when the odds were against us. We have attached a copy of the article above! ...
Read news article >