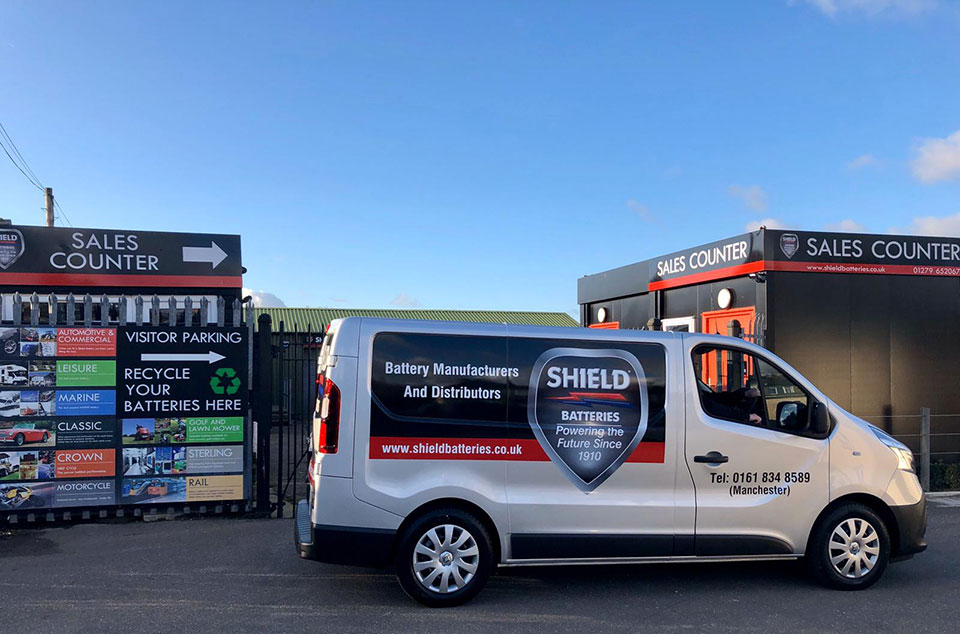 Shield increases its fleet of delivery vans
29th of November 2019
Shield increases its fleet of delivery vans.
We were delighted to take delivery of our shiny new Renault Traffic delivery van last week, which can now be found somewhere in the Manchester area delivering our batteries.
Huge thanks to our friends over at Absolute UK Signs Ltd for another great Sign-Writing job on our new delivery van for our Manchester Depot.
...
Read news article >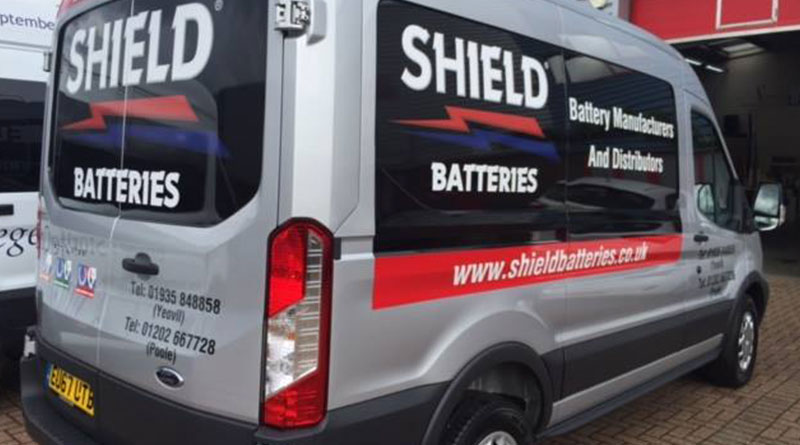 Shield Batteries has another new van to join its fleet!
21st September 2017
Shield Batteries would just like to say thankyou to Absolute UK Signs Ltd for sign writing another one of our vans. This one is now ready to join our fleet and is on the road delivering batteries from today (21st September). This is the fourth new van purchased in 2017 and will help keep our customers supplied and happy.
Read news article >